Morning!
I bet by now many of you have heard
@theycallmedan
offering a 10k SP delegation, which many communities on Steemit are competing, trying to win the delegation. One of them is SteemitBloggers, currently sits on 3rd rank.
SteemitBloggers which recently rebranded as PowerHouseCreatives, is an international group of quality content creators who are very Steem and Steemit minded. The members are very supportive one to another, and very engaging all around Steemit, not just among the members.
We have
@janton
,
@brittandjosie
,
@abh12345
, at least 3 names that you will see very active with their engagement, encouraging people to stay communicative on postings, welcoming newcomers and whatnot with the
#engagementleague
. We have
@mariannewest
, the face of
#freewrite
,
@princessmewmew
, goddess of
#adsactly
, and many many more creative people on SteemitBloggers - 95 of us to be exact. Not to mention,
@jaynie
, one of the founder of SteemitBloggers, is also the heart and soul of
@theluvbug
, a curation account, curating anyone, anywhere.
Pagi!
Hai teman, dah pada dengar mengenai pemberian delegasi sebesar 10 ribu SP? Kalau teman di
@arteem
, kemungkinan besar dah dengar karena aku kasih pengumumam tempo hari, namun sayang ga ada yang dari arteem mengajukan nominasi untuk dipilih :(
Ngomong-ngomong nih, kemarin tuh setelah tau bahwa arteem tidak masuk nominasi, aku ajakin teman-teman untuk memberi vote ke SteemitBloggers. Komunitas ini juga didukung oleh abh12345, pendukungnya arteem juga, beserta paulag.
Namun bukan karena itu saja alasan aku mengajak teman-teman untuk memberi vote ke SteemitBloggers. Di komunitas ini, juga ada orang-orang Indonesia lainnya. Disamping itu, meski hanya sejauh ini beranggotakan 95 orang saja, setiap orang ini merupakan orang-orang yang kreatif di dunia per-Steemit-an. Blog-blog mereka bermutu, tidak hanya dalam segi isi blog, namun juga untuk memajukan Steemit secara keseluruhan. Contohnya ada anggota SteemitBloggers yang merupakan sosok utama tagar
#freewrite
, tagar
#adsactly
, tagar
#engagementleague
, dimana tagar-tagar ini semuanya selalu berupaya memajukan Steemit agar tidak mati, apalagi disaat Steem dan SBD gi letoy gini.
---
---
---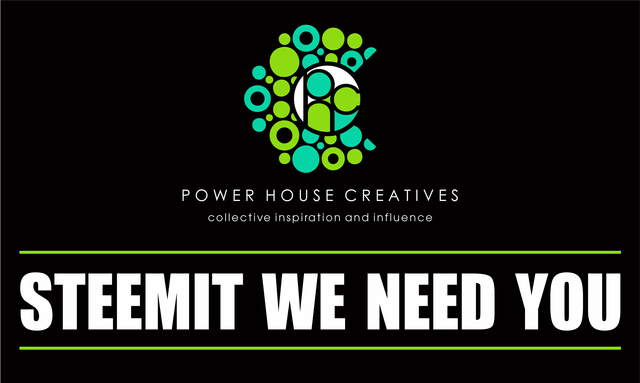 ---
Vote Witnesses!
https://steemit.com/~witnesses
OR
https://v2.steemconnect.com/sign/account-witness-vote?witness=thekitchenfairy&approve=1
---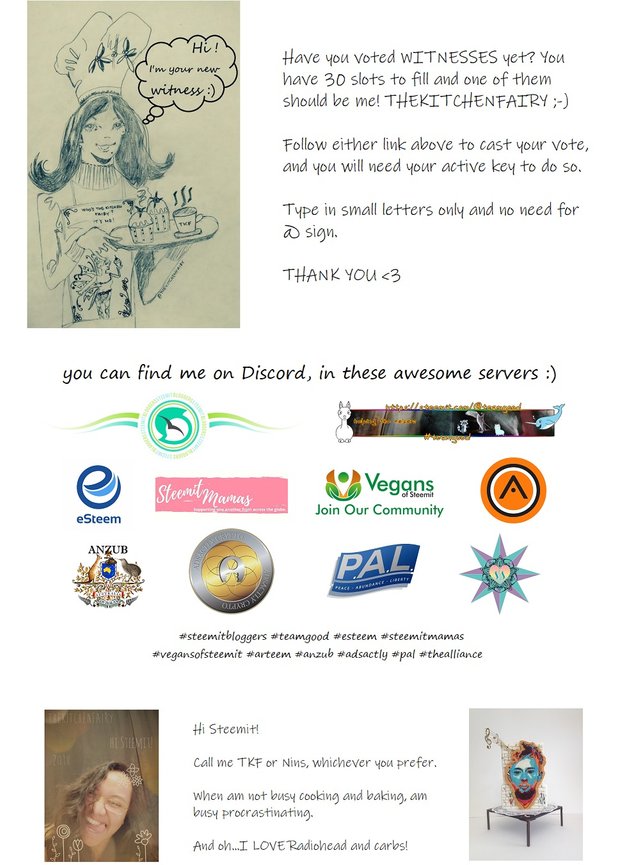 ---
If you leave ANY link on my blog, I WILL flag you down. This is to avoid phishing and shits
---