It's a Dog's Life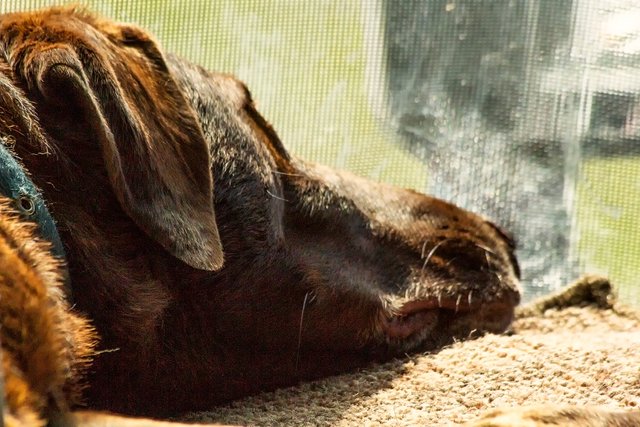 As some of you know, my wife and I live full time in our motor home. We share our space with three large dogs. Today, I'll share some photos of Ozzie the smallest of the three. He's not the youngest just the smallest. Ozzie is a chocolate Lab. He's a 6 year old rescue. We've had him since he was a 8 week old skinny puppy. Ozzie and his 5 litter mates were left off in a kill shelter in Alabama after they were born. A Lab rescue group, Labs4Rescue, saved them from the shelter and took care of them until they could be adopted.
Ozzie and his brother Cooper, a yellow Lab, were fostered by this awesome family in Mobile, Alabama. They posted videos of the puppies on Facebook and after watching them, we knew Ozzie was the one! We arranged the adoption and drove to Mobile to pick him up. We are in touch with the family who adopted Cooper and it seems that he and Ozzie have very similar personalities!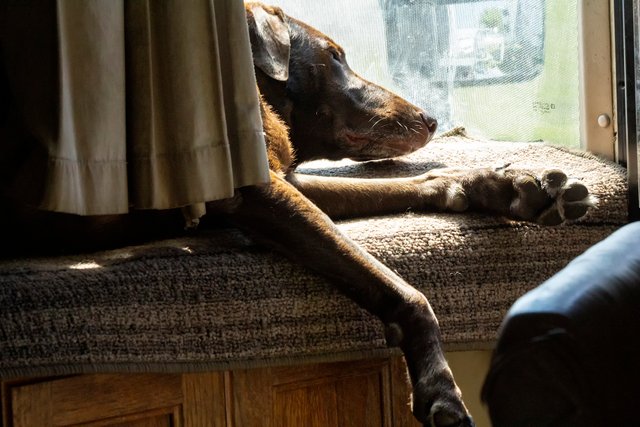 Ozzie's favorite spot in the coach is the dashboard. He loves sleeping in the sun and also it's a great spot to watch life go by.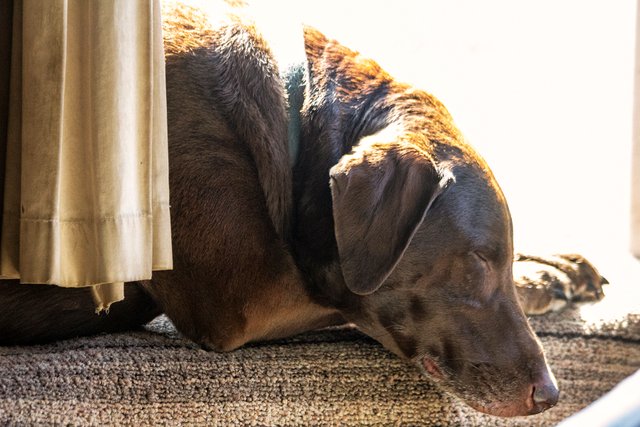 All photos, images and text in my posts are my original work.
Please visit my galleries for prints and products
of my photos and artwork on the following sites:
Follow me on Facebook
and on WEKU
Enjoy!
Roger