Some time ago, I gave my son some of my heirloom pepper seeds for him to plant in a container in his courtyard.
He also planted some pepper and chili seeds which had been drying out for weeks on the kitchen window sill - these were seeds that came from produce bought at the grocery store.
Now that spring is here and the weather is warmer, both containers are showing good growth - however, the heirloom seeds are already producing flowers ( despite the fact that my son cut them back drastically a few weeks back - why I do not know) and are looking very good.
The seeds from the grocery store are growing well but do not have any flowers yet and the growth is not quite as bushy as the heirloom seeds.
I shall be keeping an eye on both containers and am interested in seeing what type of harvest each type produces.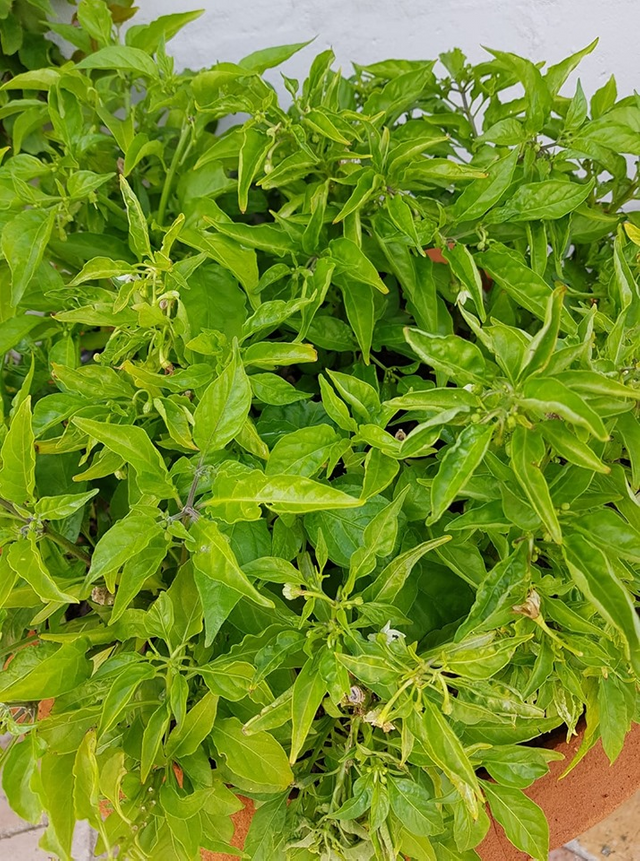 These are the heirloom peppers.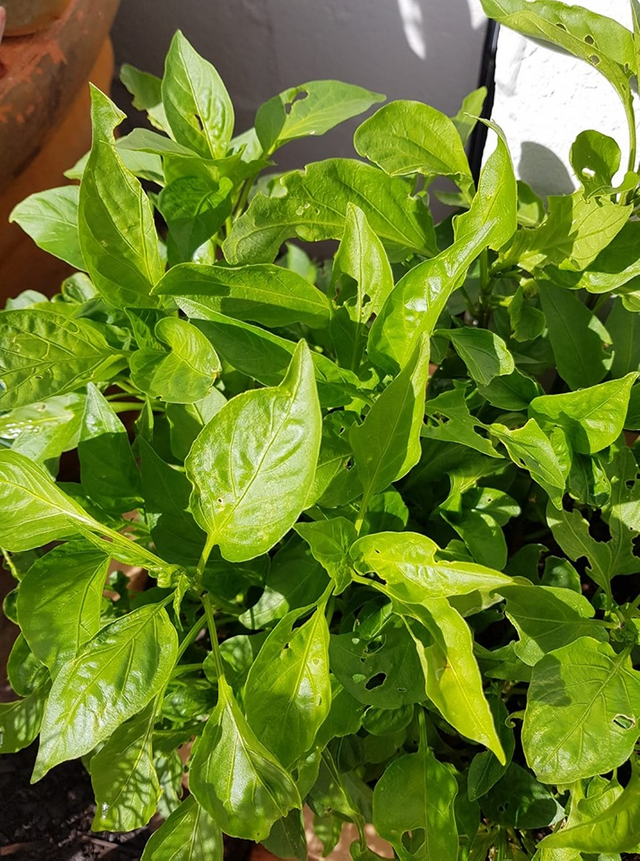 These are the grocery store peppers.