Indulgence with a side of history at Cucina Labia - #showcase-sunday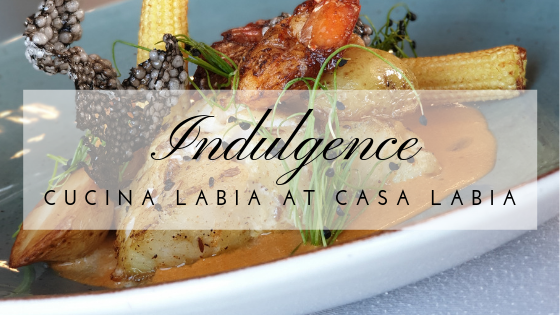 We frequent the suburb of Kalk Bay and today we were there again, only – this time I didn't know we were going there lol. We pulled up in front of this amazingly GRAND manor and despite the countless times I have driven past it myself over the years, I have never been inside and being that we were LITERALLY parked right outside their fantastically dramatic front steps, I knew that was where we were going for lunch, so needless to say, I had a Cheshire cat size smile on my face. For me, going out to dine is all about the experience but for so many others it is all "sit down and eat" haha! My point being, this venue was RIGHT UP THERE on my approved list lol.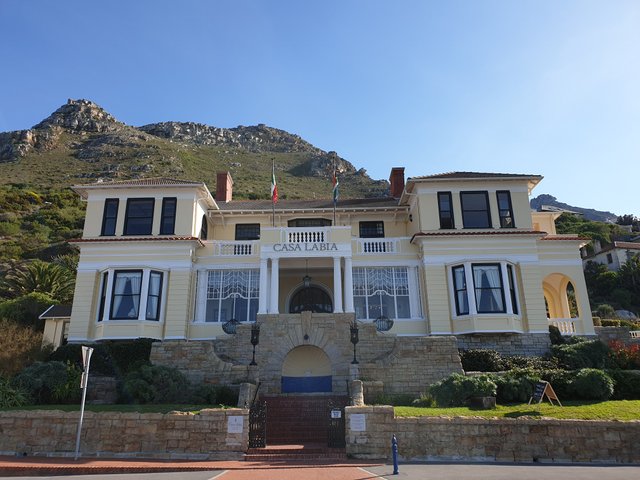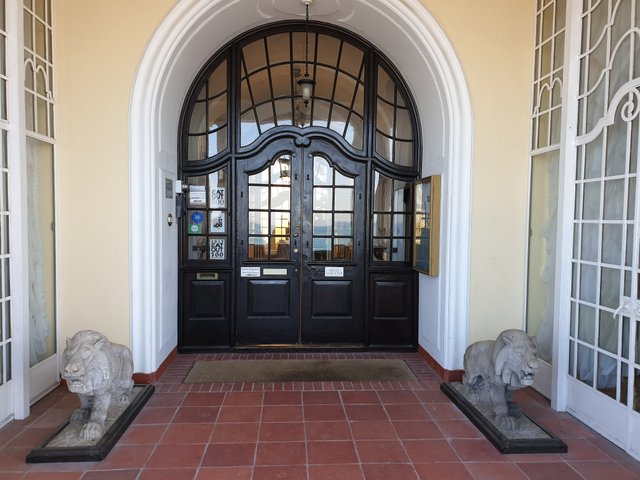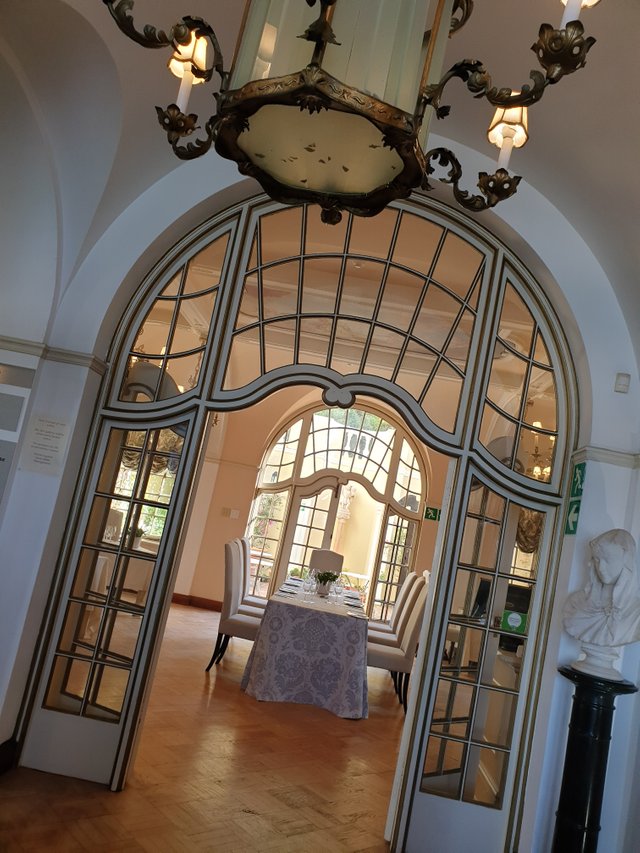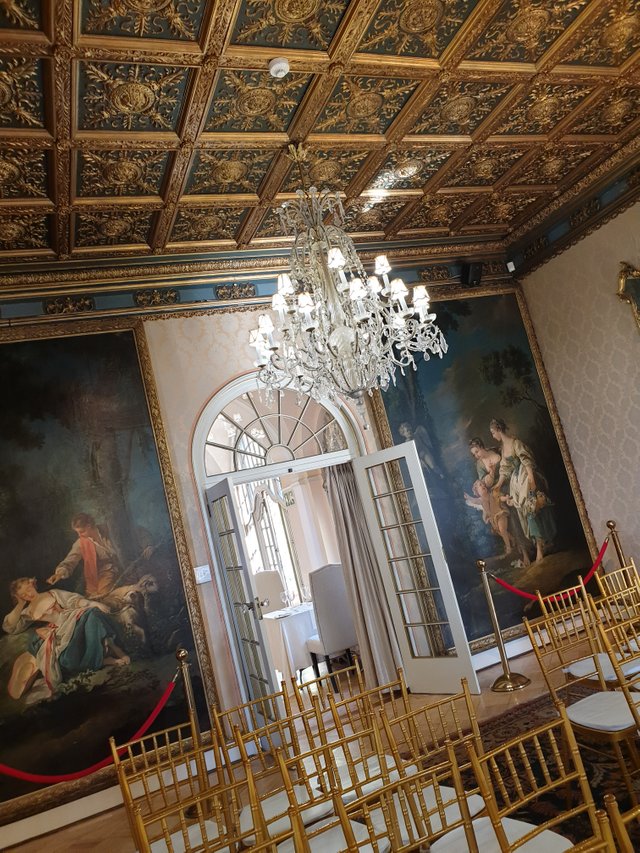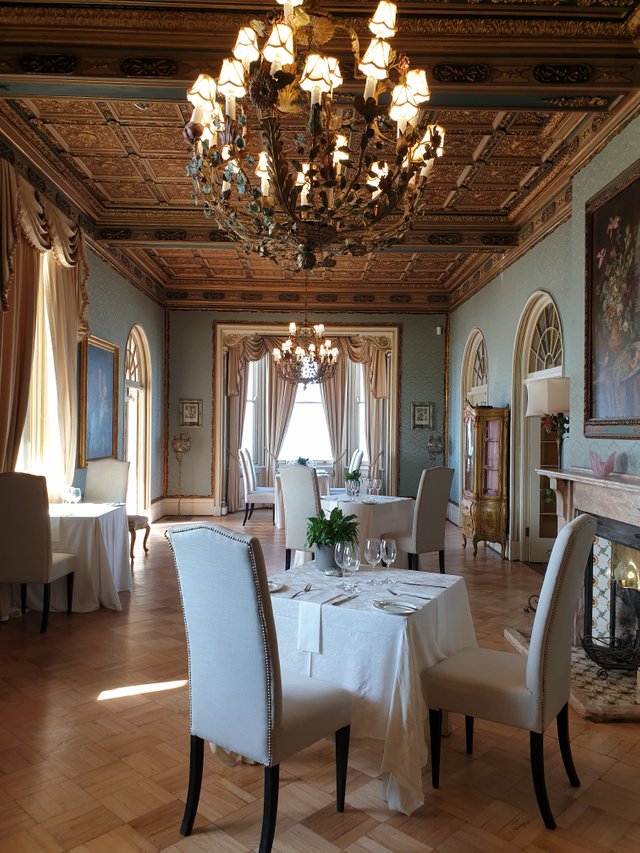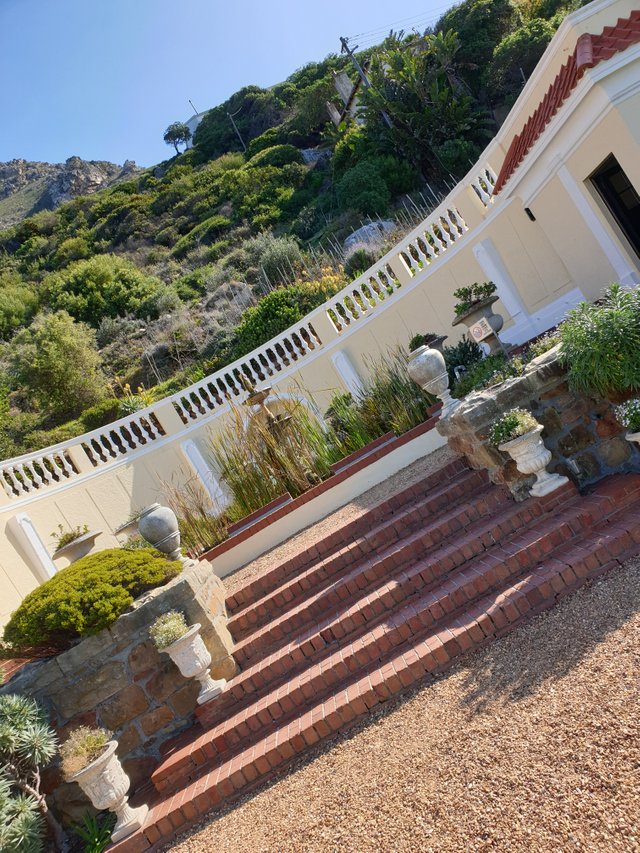 Built in 1929 Casa Labia is the former Muizenberg residence of Count and Countess Natale Labia. After restoration it was reopened in 2010 and is now considered as South Africa's most exquisite multi-functional cultural centre, within which is the restaurant Cucina Labia – and exquisite it is! Walking up the entrance steps and into the foyer, is like taking a step back in time.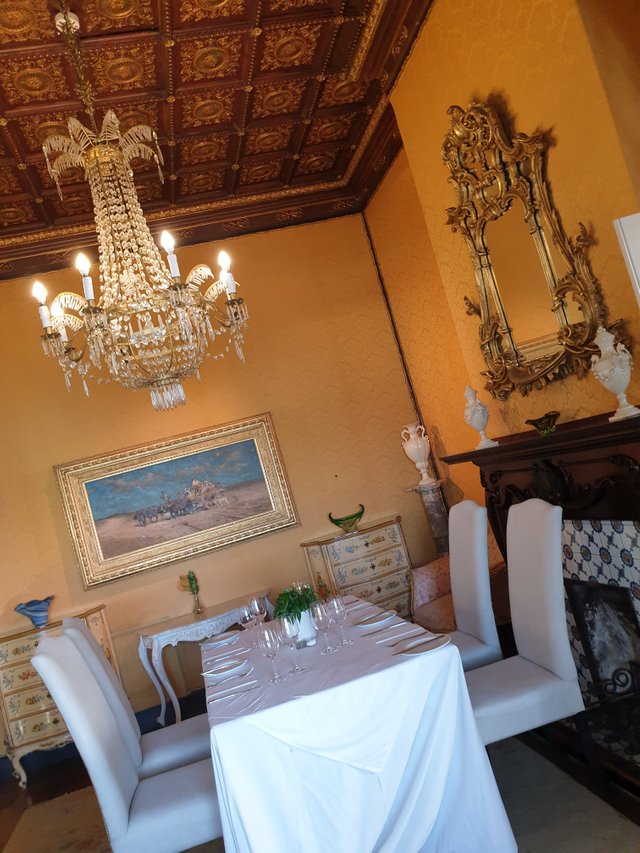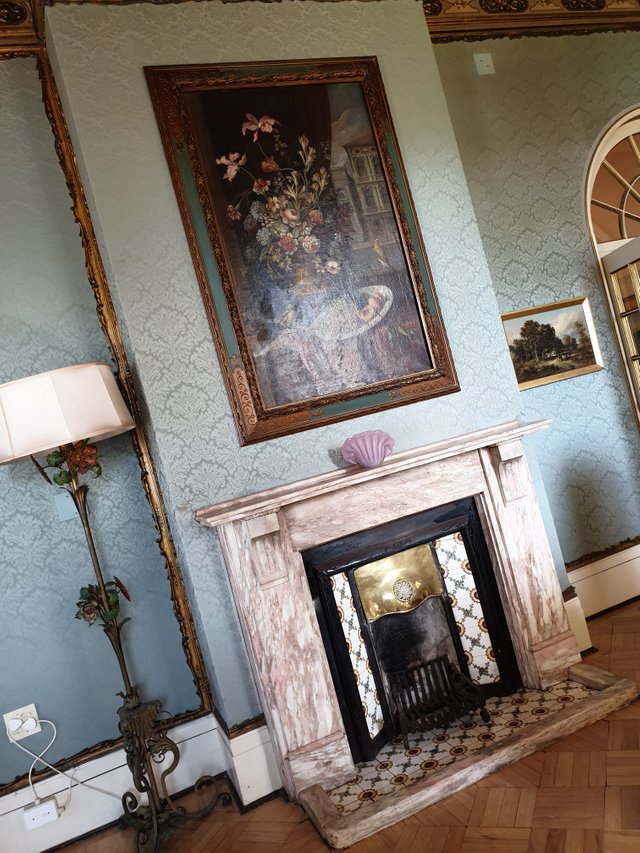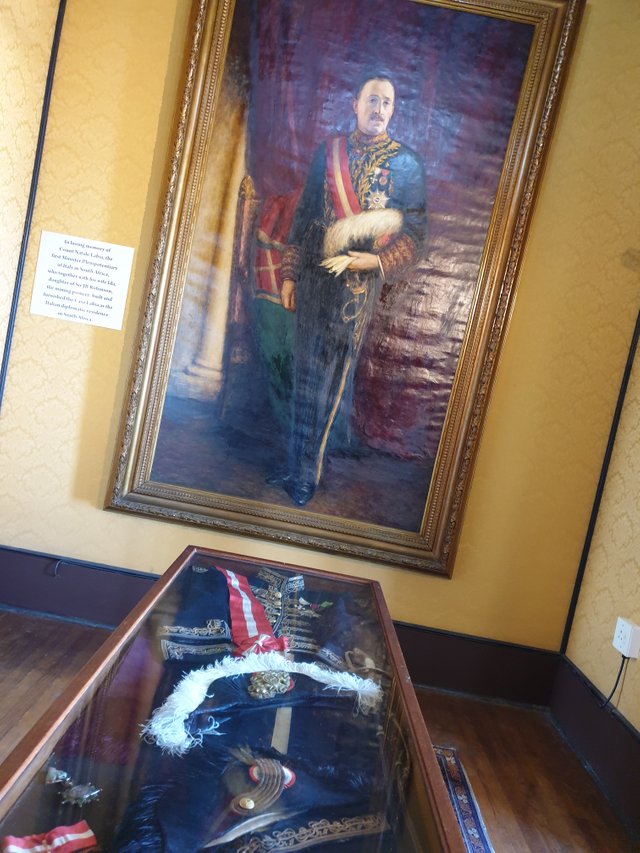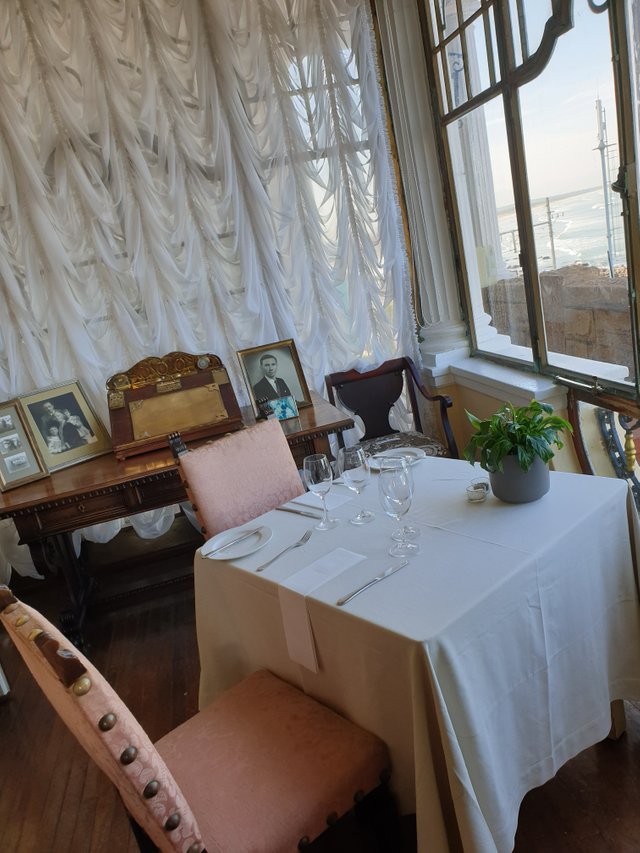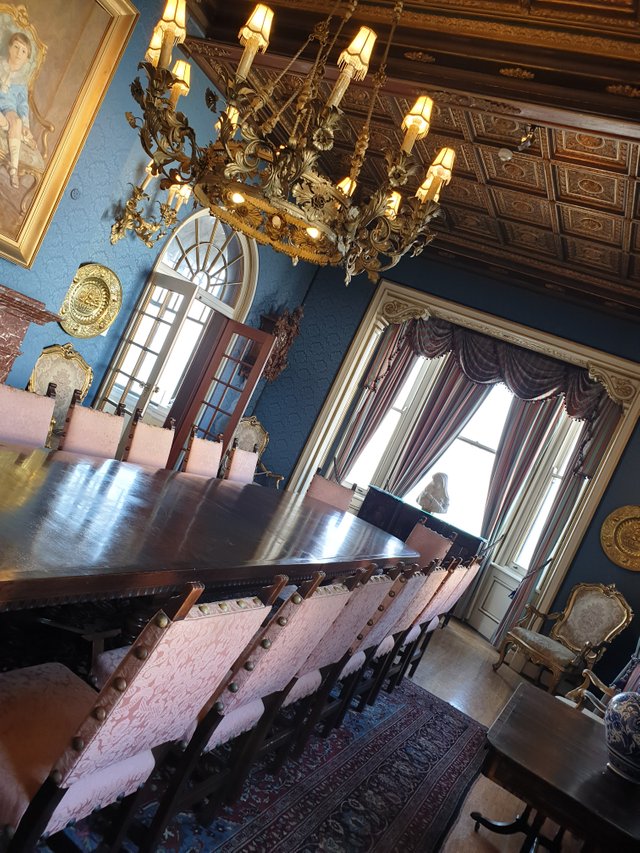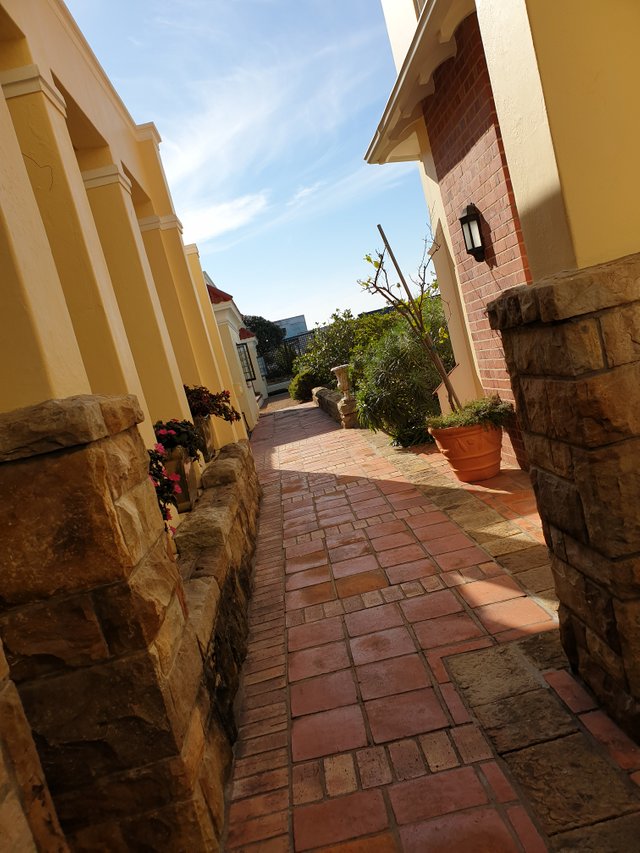 We were greeted with the most delightful young woman who immediately guided us through the various rooms, affording us the opportunity to explore the venue within and without whilst deciding which particular table took our fancy… honestly, this was NO easy decision as every single room and space was as grand as the next. Ironically enough, Dave had done an event at this venue a few nights prior and had shown me pics. The ONE pic that I "ooooh'd and aaaah'd" over on his phone was pointed directly at the table which I ended up choosing for us to sit at – clearly I am consistent in my taste haha!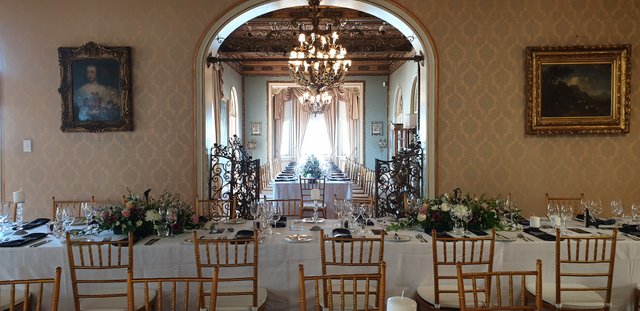 This was the photo from the event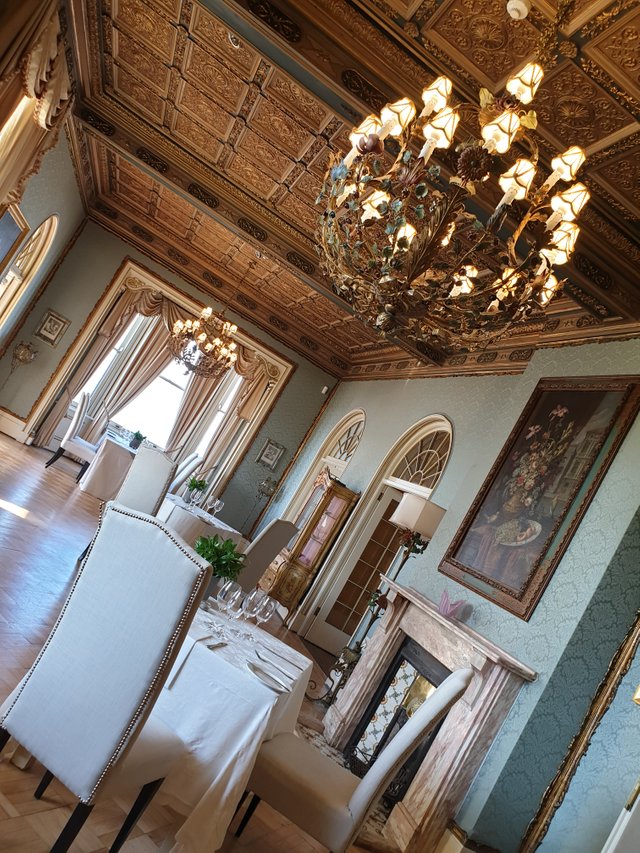 This was our table on the far end by the window
It was time for drinks… Dave ordered an Aperol spritz which was as delicious in appearance as it was in taste! I opted for… wait for it… no points for guessing lol – yes, red wine! What a shocker! Although, I did actually order a Shiraz, which is probably my LEAST favourite wine – but I will say, I was nothing short of impressed by this False Bay OLD SCHOOL SYRAH. We were served some melt in your mouth, freshly baked and still HOT rosemary bread and butter, which was accompanied by olives better than any I have tasted in years, compliments of Morgenster Estate. This was enough to tantalise our tastebuds while we enjoyed the views as well as exploring the history and décor of the venue itself.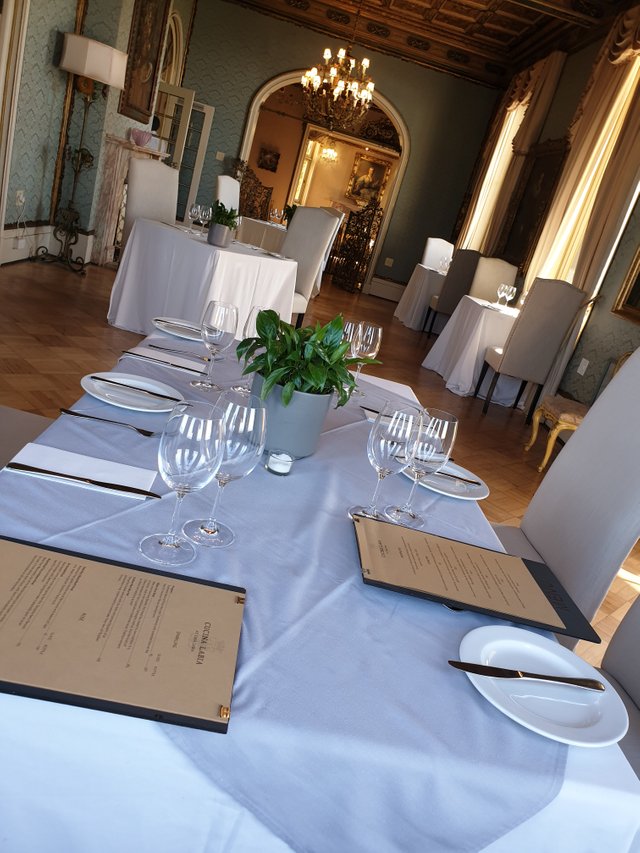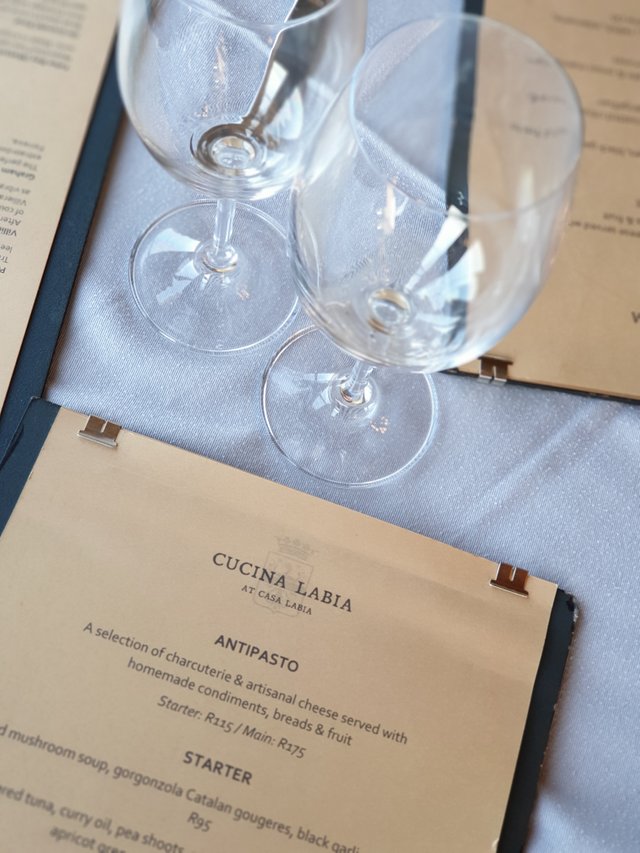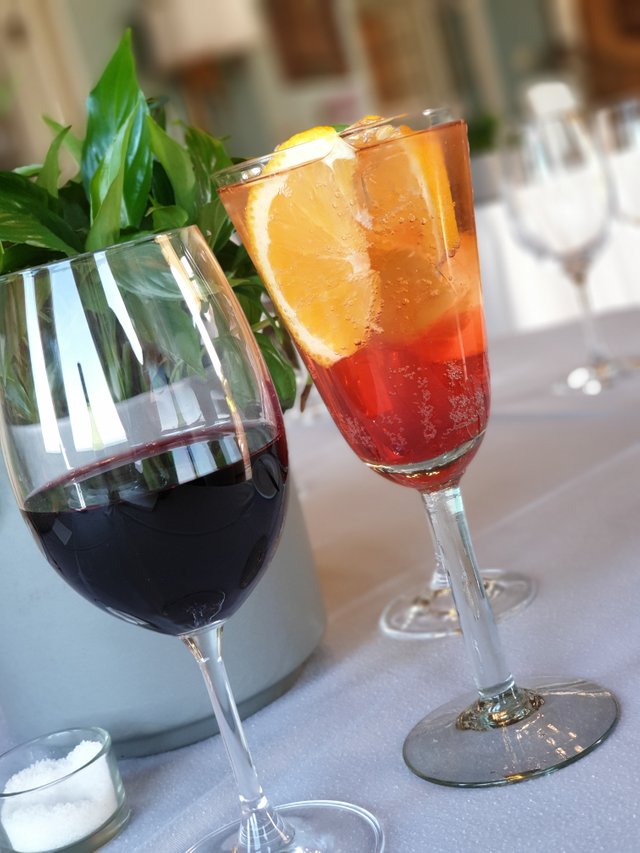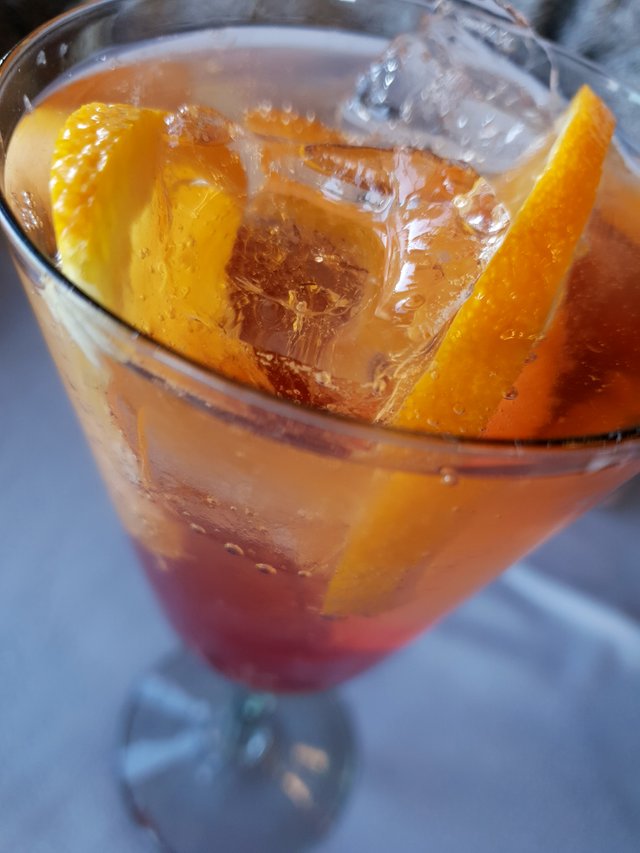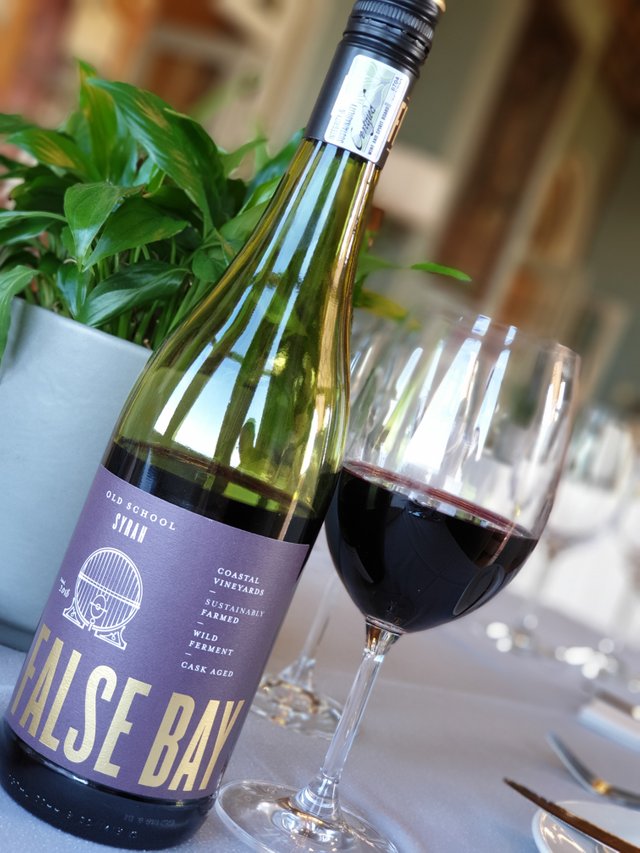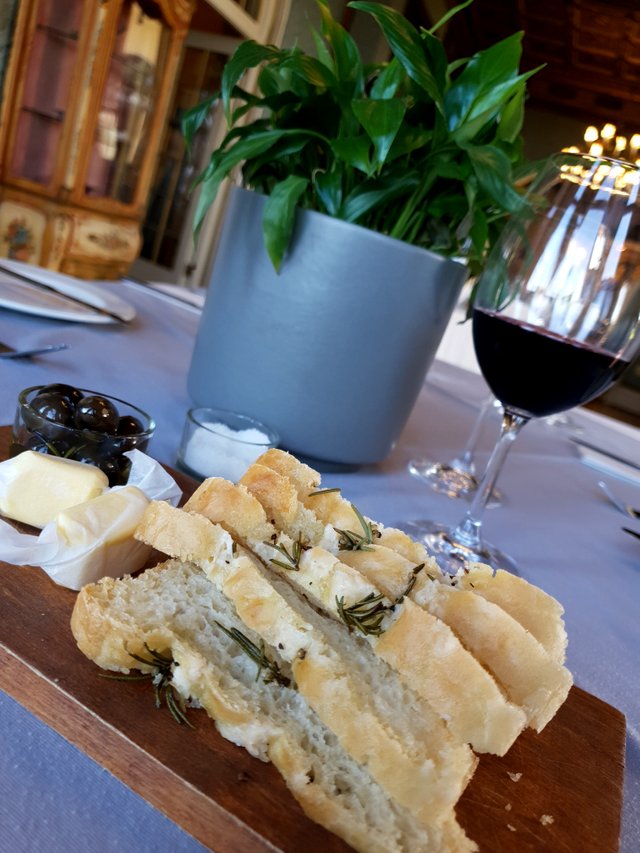 As for the menu selection, whilst David decided almost instantly, I took quite a bit longer to make up my mind. Honestly, EVERYTHING on the menu was enticing, but I was torn between the beef, lamb and the fish. I opted for the fish and David went for a burger. And for the record, this was no average serving of "fish" nor "burger" - this was a Wagyu burger, black brioche, balsamic red onion, rocket, wonton crisps, baba ganoush and my line fish was Cumin oil marinated kingklip, saffron corn bisque, mielie tart, fondant potato, prawn tail, tapioca "fish skin"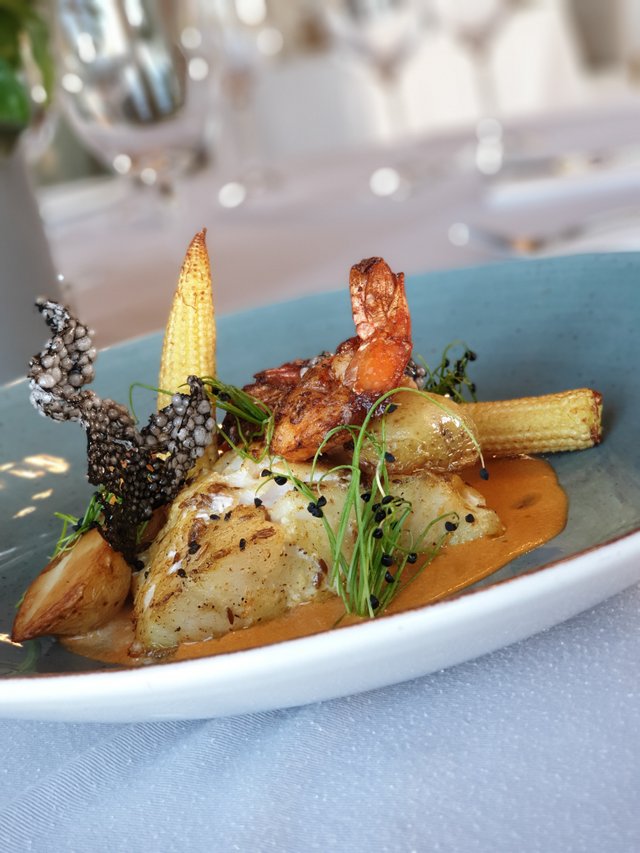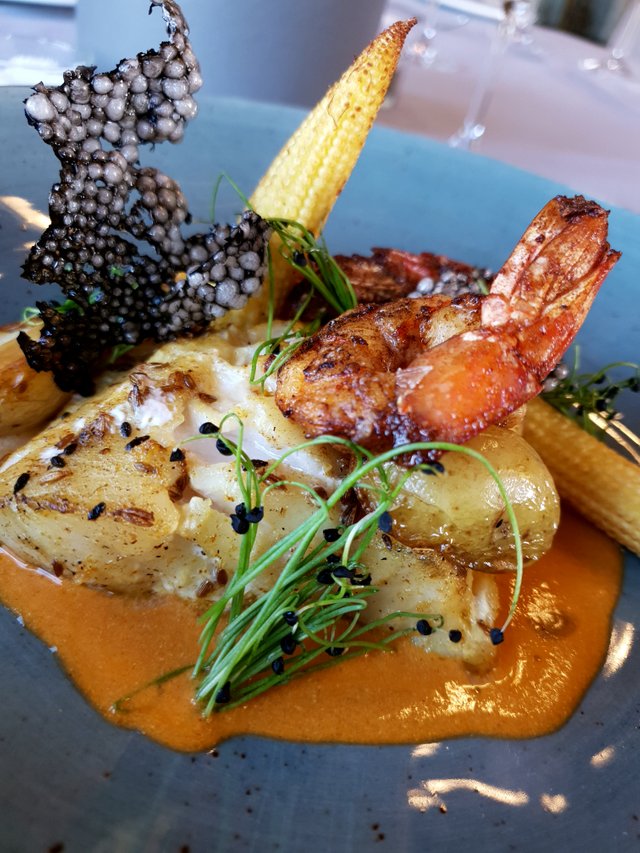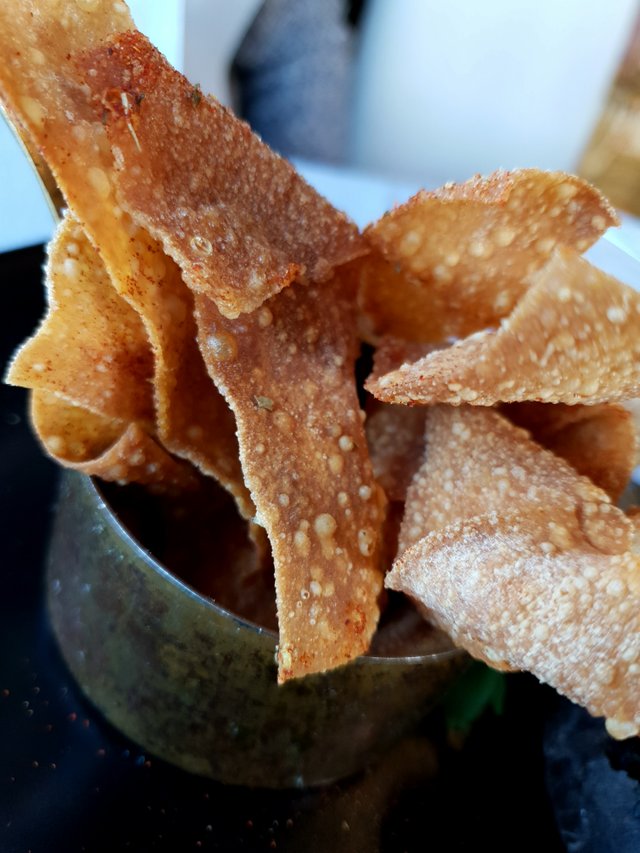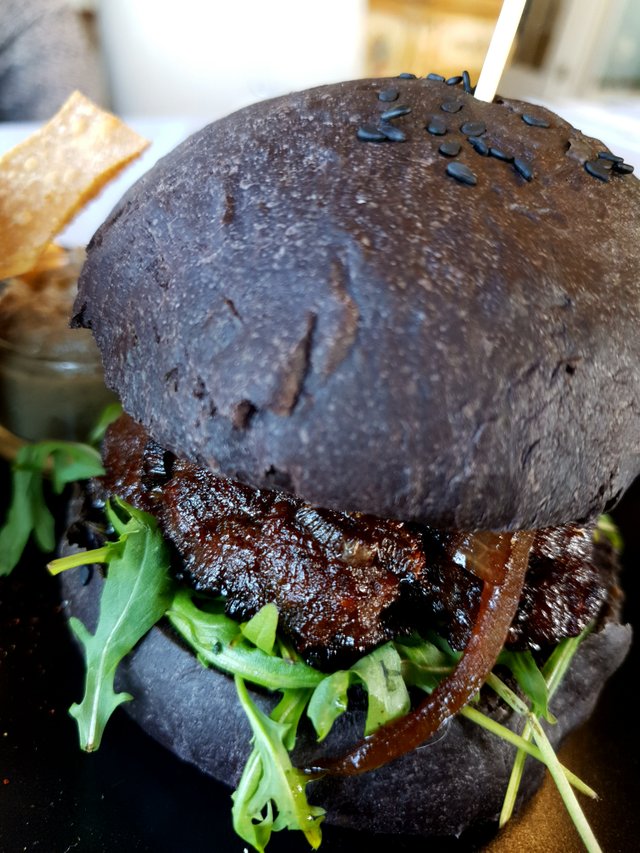 Aside from the brilliant aesthetics of the plating, the taste melodies (yes we shared) of both, were nothing short of spectacular! I must also make mention, that on my plate – I REALLY loved the saffron corn bisque. With a full tummy, wine in hand and all the surrounds… I truly felt like a bloody princess – a princess in denim lol… but a princess nonetheless!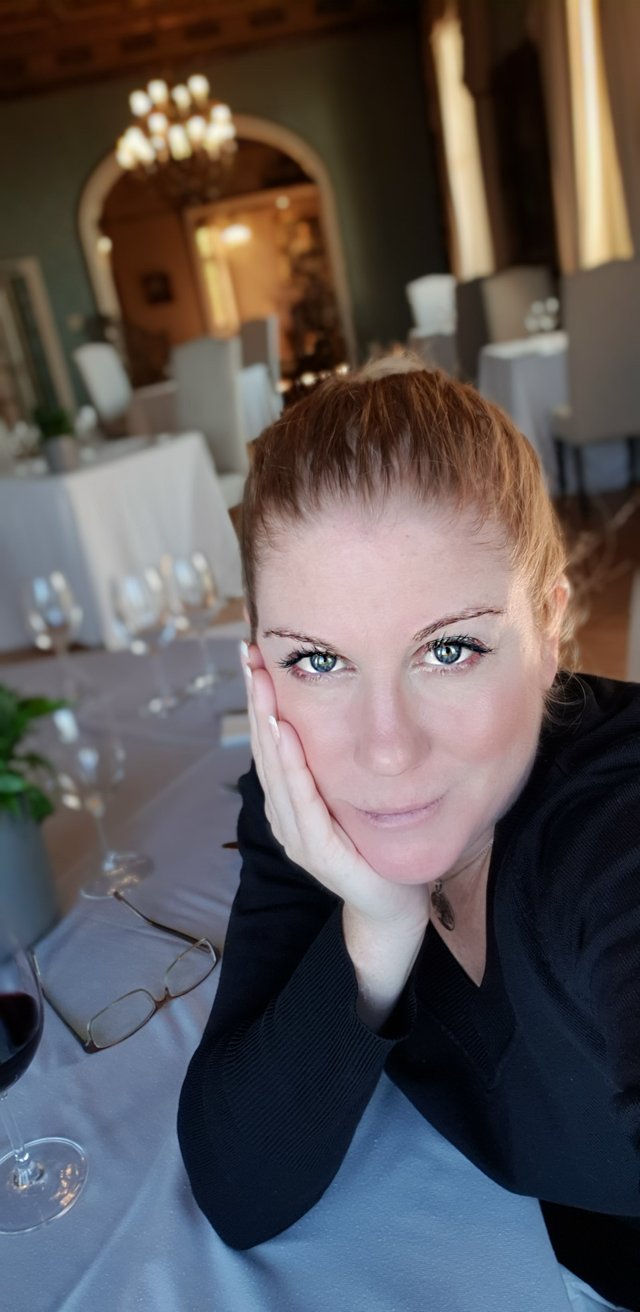 And as you can see from my little walkabout exploration... men have been annoying women since 1757 hahaha!!!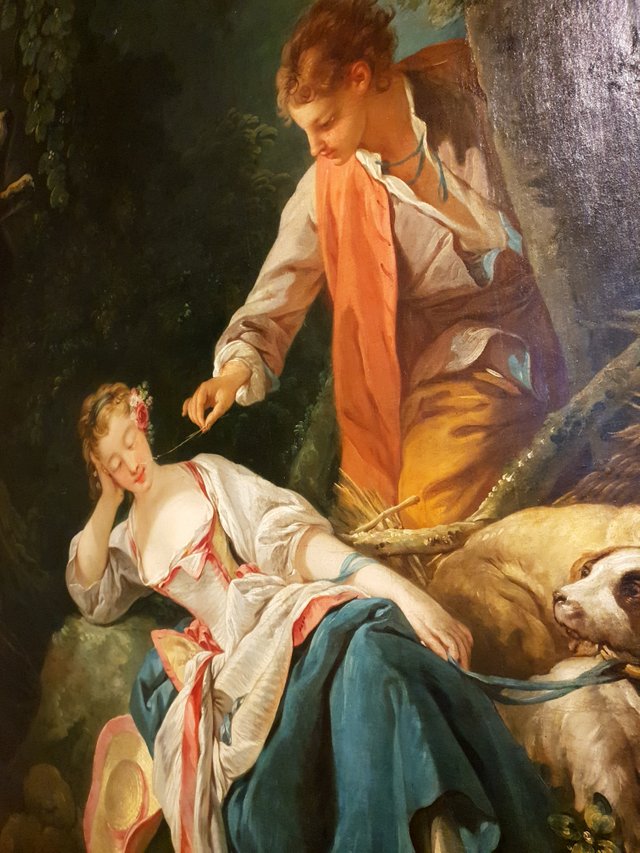 A lunch date of such refinement would be incomplete without a dessert… for me, it was warm almond sponge, chocolate ganache mousse, espresso chai pudding, raspberry and honeycomb and for Dave it was Hazelnut dacquoise, praline buttercream, dark chocolate ganache and marshmallow. I honestly don't think it is even necessary for me to add to these menu descriptions with me opinions of pleasure! The main plates were cleaned, the dessert plates were cleaned, the wine was consumed and the smiles were ear to ear! I am a sensory individual and experiences like this fulfill all five, plus a few!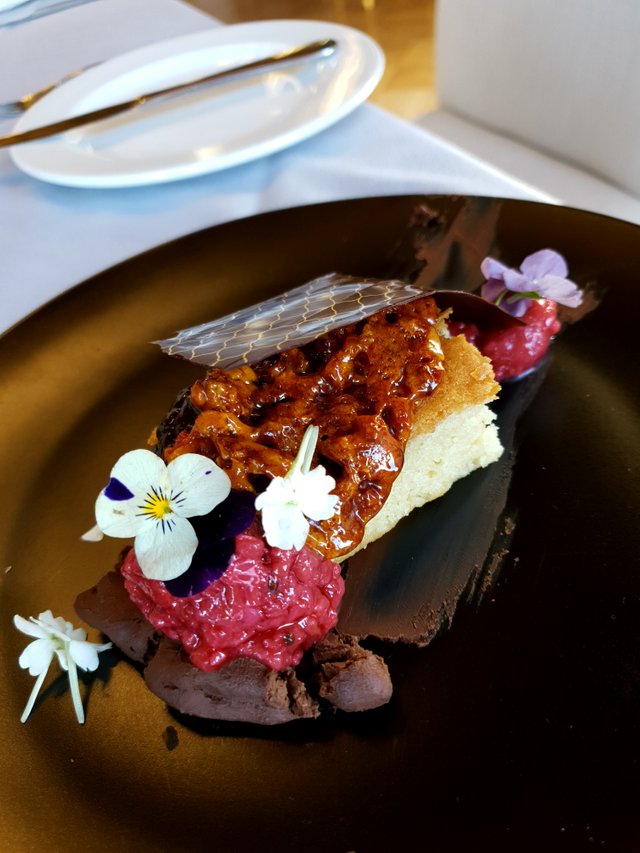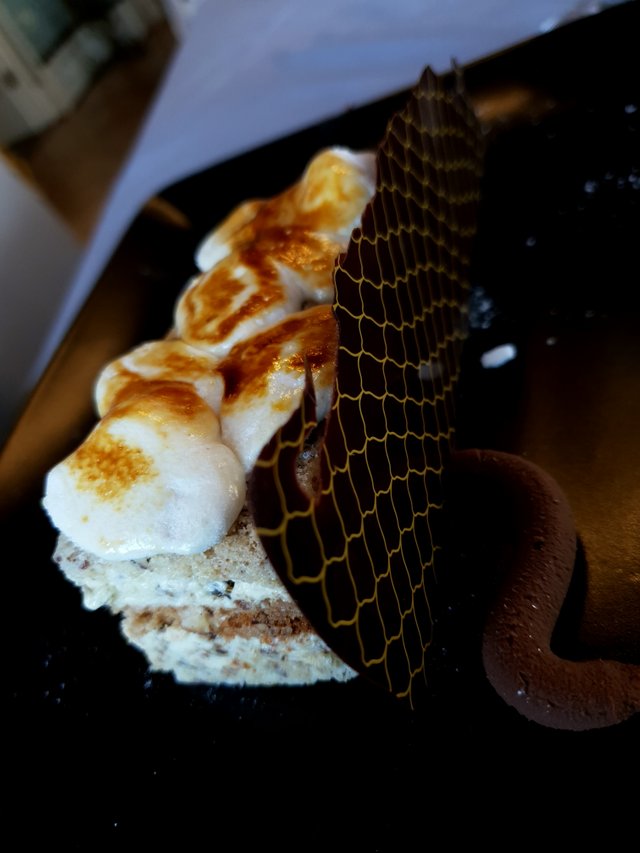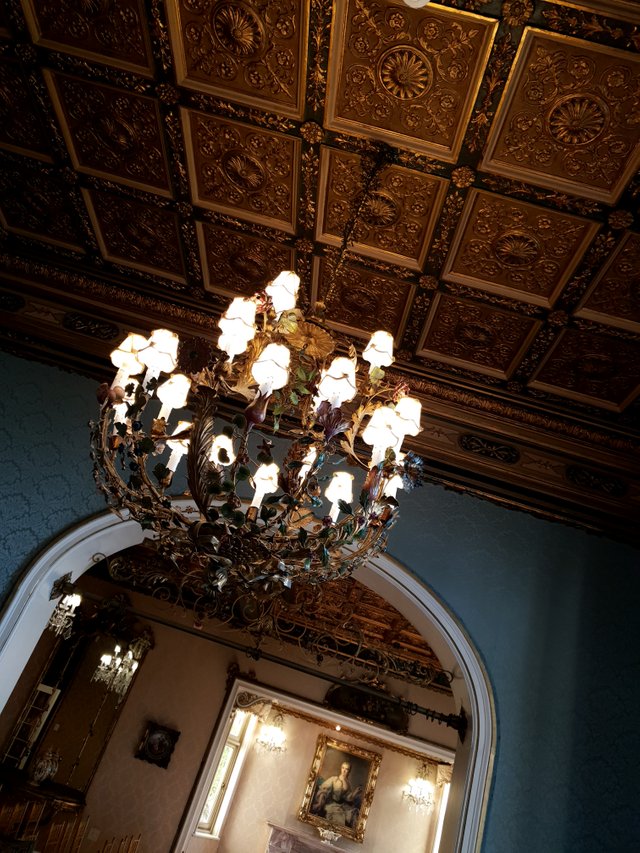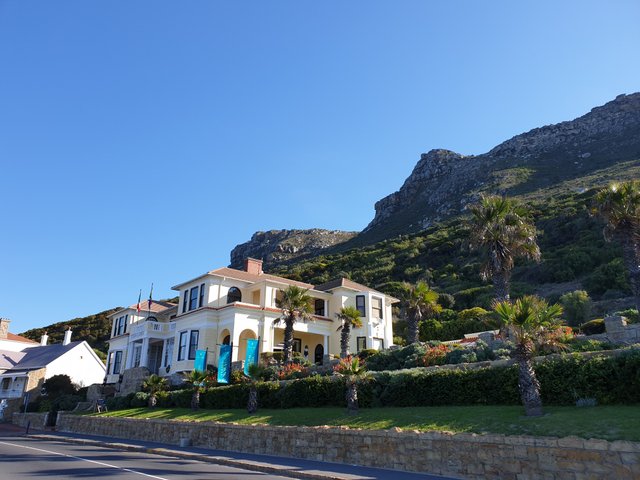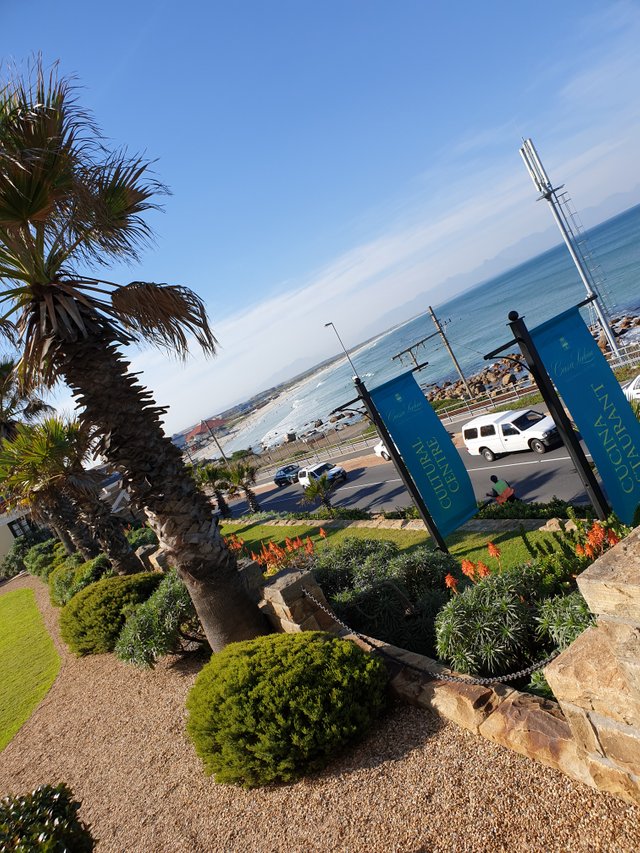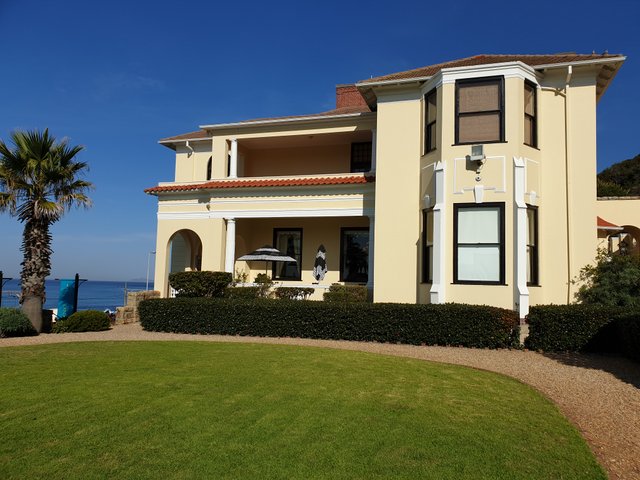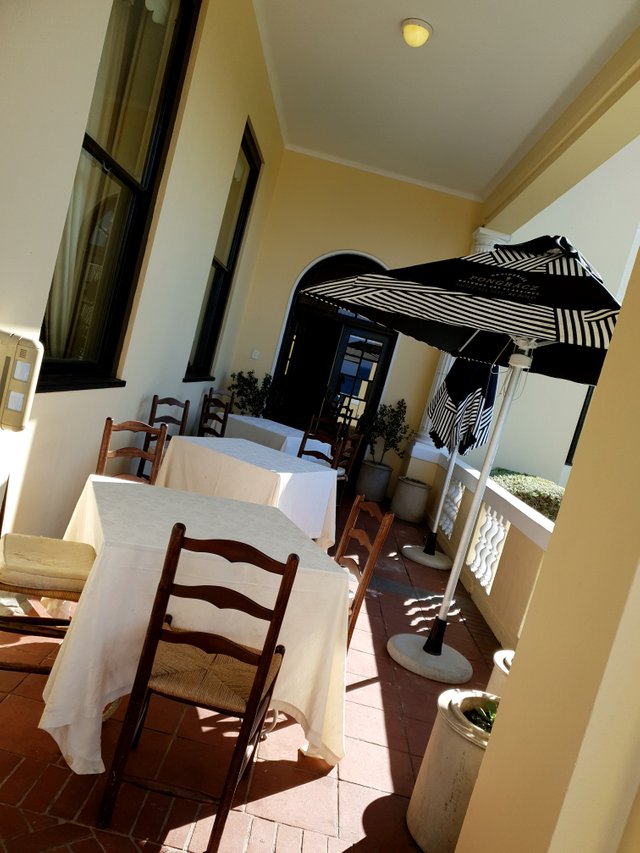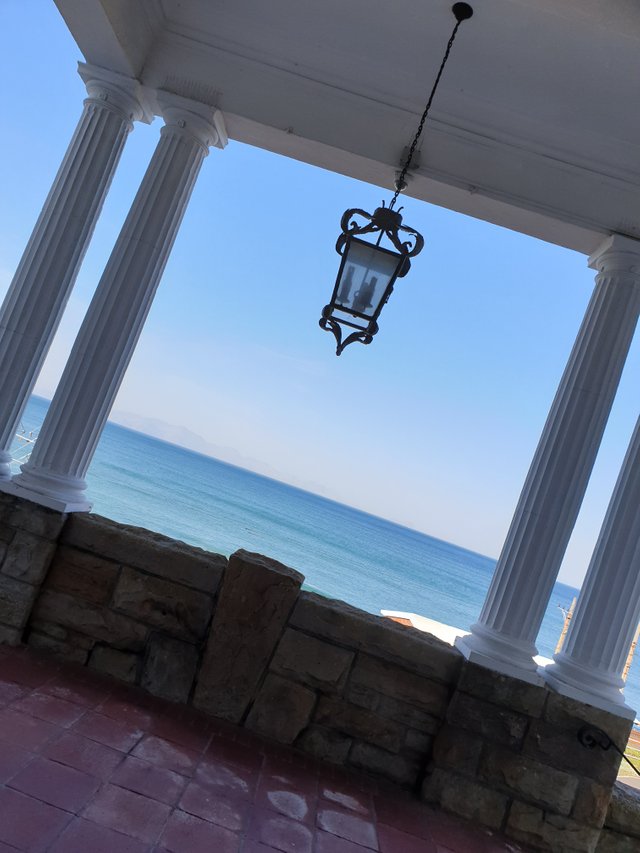 ❤❤❤
Until next time...
Much Love from Cape Town, South Africa xxx
Jaynielea
FOUNDER OF THE POWERHOUSE CREATIVES & STEEM SOUTH AFRICA
JOIN ME ON TWITTER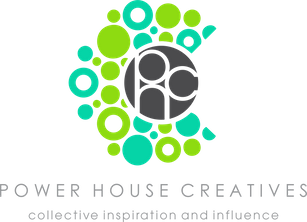 A community of individuals who are dedicated to producing quality content
which adds value to the Steem network and beyond.
JOIN OUR DISCORD COMMUNITY
SUBSCRIBE TO OUR COMMUNITY FEED
LIKE OUR FB PAGE
FOLLOW US ON TWITTER


Connecting the people of #STEEM across South Africa. #steemsa

JOIN US ON DISCORD (South Africans Only)
JOIN US ON TWITTER
JOIN US ON FACEBOOK




ALL IMAGES ARE MY PROPERTY UNLESS OTHERWISE CREDITED