The other day when I transplanted my supersized citronella plant, I took off some of the larger and healthier leaves with the idea of making some citronella oil so I could use it for making a bug repellent for the upcoming summer season. Where we live, we have at the back edge of our property line a wooded area with a creek running through it; which can be a breeding ground for mosquitoes and other pests.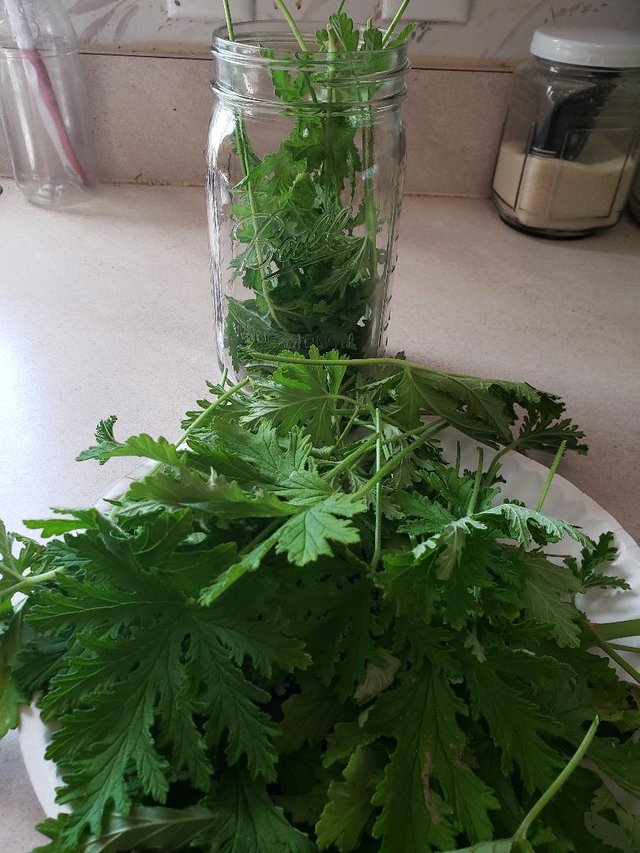 The lotion I make will be for us (mainly me as I work in the garden more than Mr Golden D- he just does my grunt work out there) and I will be keeping some of the oil to use on our chocolate lab to hopefully help deter fleas and ticks that seem to run amok where we live.
I've been doing some reading about using citronella essential oil on pets from the Maple Holistic website and have found some great advice there.
Normally I would have only made a pint of the oil for making lotion, but knowing I will need to have some of the oil on hand for our dog for the next eight months, I decided to make a quart size jar of it.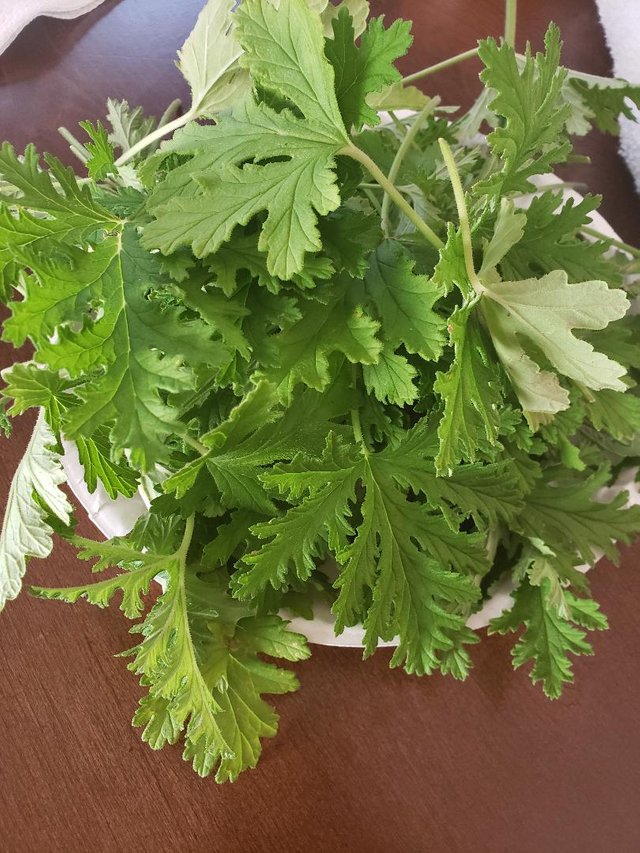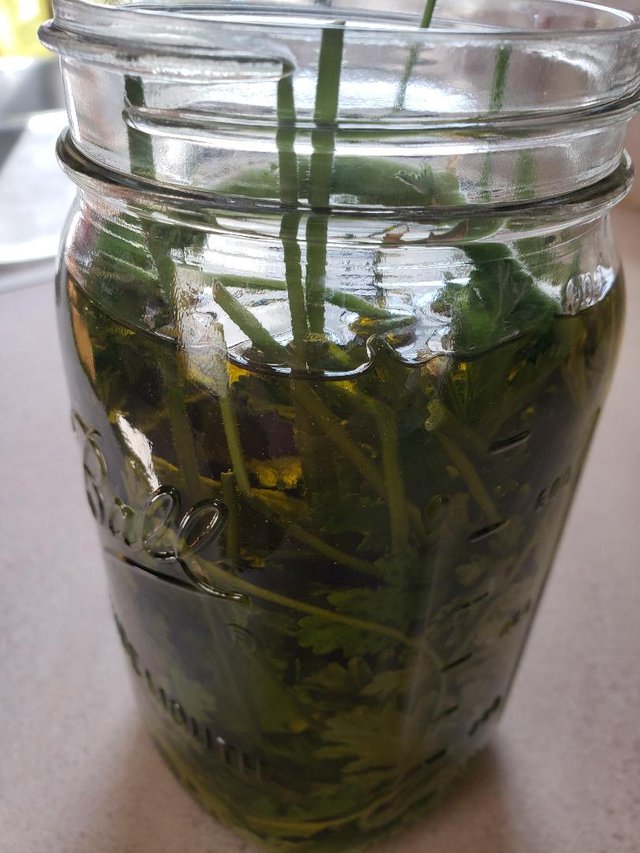 On the left, the clean cut and washed leaves from the plant. I rinsed them with a spritz of water and vinegar. I didn't want to saturate them as I was concerned with the leaves losing some of their essence and oil properties. On the right, the quart jar being filled with the cleaned leaves and stems. I learned the stems are full of the citronella oils more so than the leaves are. I filled the quart jar about an inch over the leaves with avocado oil and made sure ALL the leaves and stems were submerged in the oil.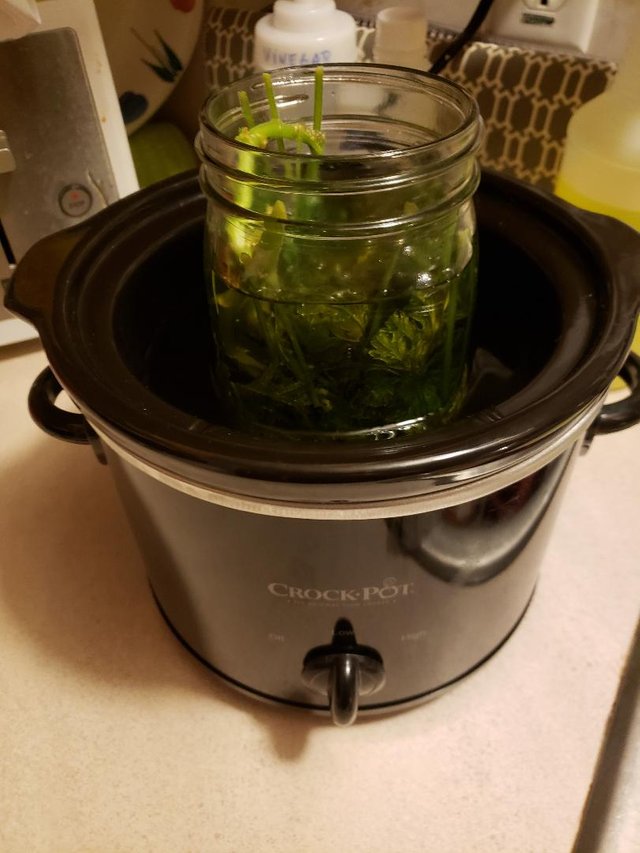 After filling up the jar with the leaves, stems and oil I placed in a small crockpot filled with water about halfway up and placed the setting on low. From what I've read, you need to check on the oil every hour or so. If it cooks to long, and the leaves get too hard the oil will not turn out right.
When I make our lotion I will use beeswax, the citronella oil and some coconut oil- but for the dog's citronella spray I will add the prepared citronella oil to water and out into a spray bottle. Apparently this would be the best way to apply to the dog's thick coat.
Watch for a future post on how I make the lotion and spray.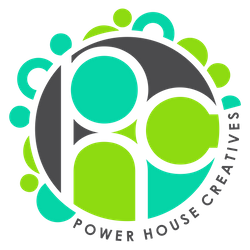 Join Us On Discord