My nasturtium flowers are growing at a rapid pace right now, and I hate to see the lovely blossoms and flowers go to waste. We've been eating some of the leaves with our salads over the last few weeks, but Mr Golden D is unsure of actually eating the flowers; even though I have shown him (by eating some myself) that they are NOT deadly.
He's still not convinced.
So I decided to make some nasturtium vinegar to use when making salad dressings, marinades for meats, on roasted vegetables and my homemade cole-slaw. I have dehydrated an entire quart jar filled to the brim of the flower petals for future use over the winter months, but I wanted to also take advantage of the fresh blossoms now.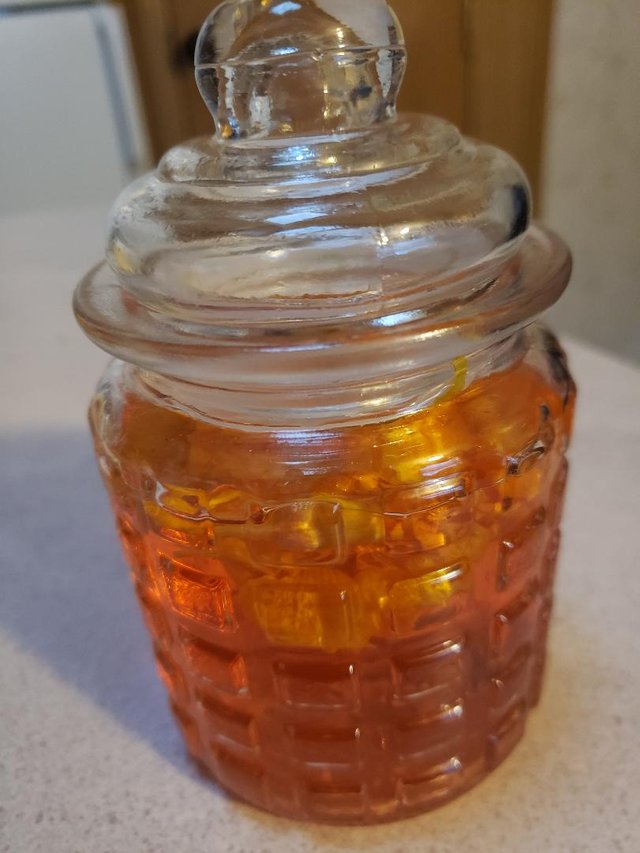 All I did was filled a mason jar with as many fresh (NOT dehydrated) nasturtium flower petals then cover them completely with organic white vinegar. I was wanting to use some homemade vinegar, but I didn't have enough on hand. I left the jar in a dark cupboard for seven days and this is the color it came out as. Just strain the vinegar from the petals and store the vinegar in the refrigerator for use.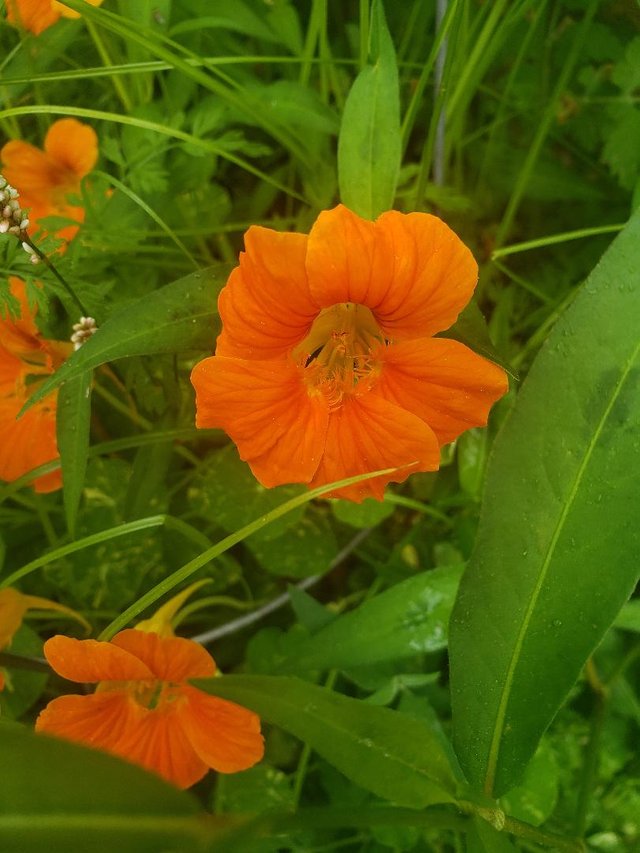 I need to go out and harvest more nasturtium flowers as they are growing at an increased rate due to the higher temperatures and healthy rainfall we had earlier this week.