Garden 2020 Planning Begins
Winter is coming to an end and that means two MAIN things for me. Better weather and gardening season is knocking on my homestead door.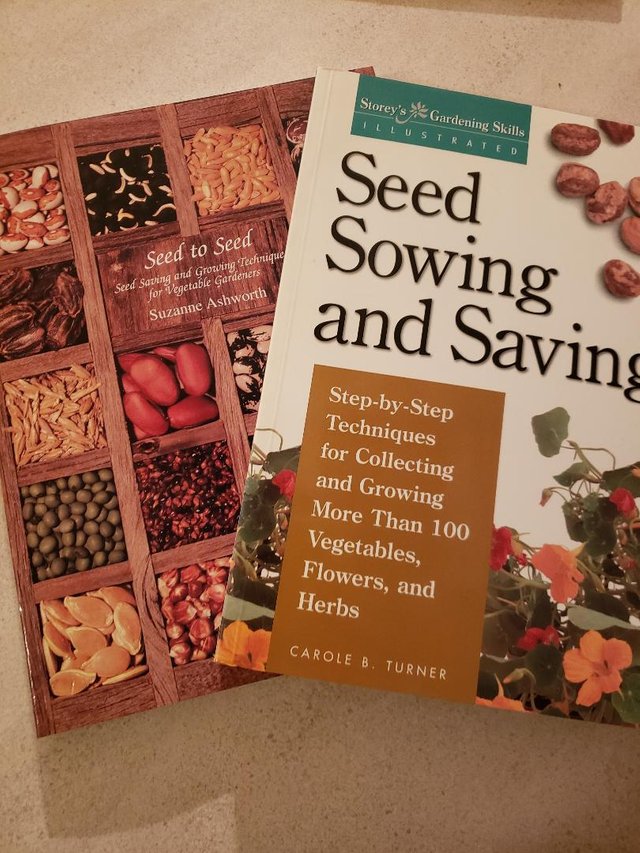 While I was recovering from my surgery in January, I spent some time with all my seeds, seed packets and containers holding harvested seeds from the 2019 garden. I made a list of what I had on hand, what I may be missing (and want to grow this year) and making sure everything was in order. Spring approaches quick when you're locked indoors waiting for the blustery winds to stop and the snow to melt under the warmth of the sun. Daylight begins to be enjoyed for longer hours (minutes more every day since the Winter Solstice) and the urge to start sowing seeds is on my mind almost every moment of every day.
I even read through both of these books (pictured above) as something to occupy my mind. Granted most of the information will be used later in the year when I am harvesting seeds, but it's never too early to be prepared, right?

I can't quite recall where I had first heard of this "Clyde's Garden Planner" chart, but it has been good to have on hand when planning on when to sow my seeds indoors. I was going through 'my cart" on Ebay one day recently and saw it; and finally decided to order it two weeks ago before spring made a sneak attack and I didn't have my seedlings ready to be hardened outside in the greenhouses.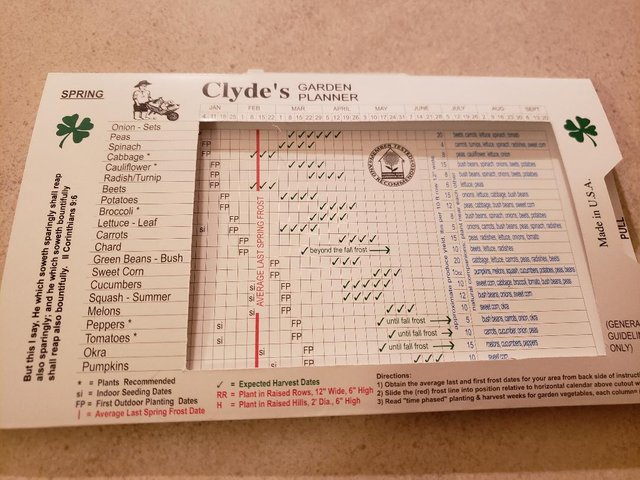 I have tried to follow the Farmer's Almanac growing and gardening calendarr, but having this chart handy is much better, It is portable and easy to use.
I do have my normal herb (indoor) garden area too. This is not only a good way for me to have fresh herbs on hand when cooking, but it also helps me not have gardening withdrawals through the longest, and coldest, months of the year. Plus I have my cannabis grows going on year-round.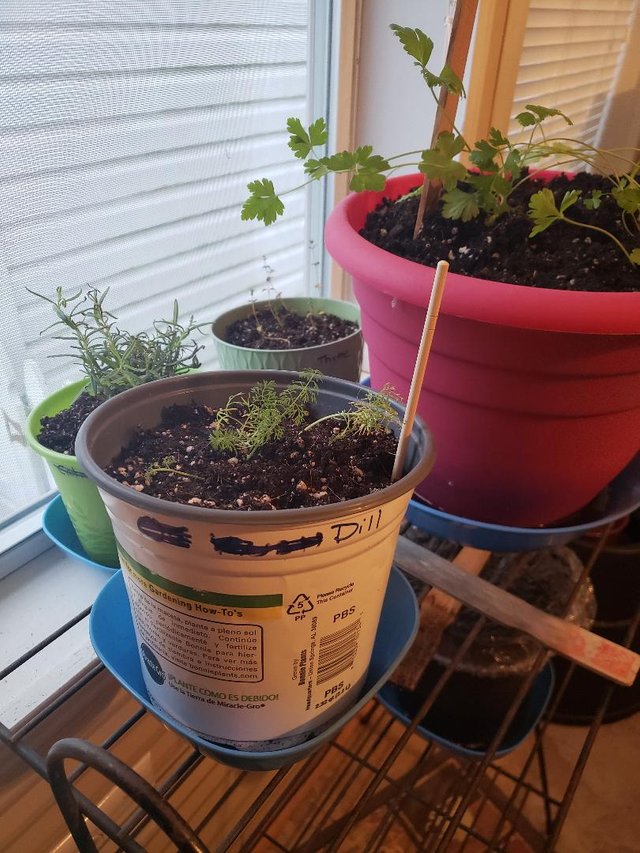 Image from December 2019- Parsley, thyme, dill and rosemary.
So this weekend I have major plans in my grow and homesteading room. I'll be starting some greens (arugula, Little Gems lettuce) and perhaps a few tomato plants in my trays, as well as supercropping and lollipopping my cannabis plants now that they've been in the flowering stage for two weeks.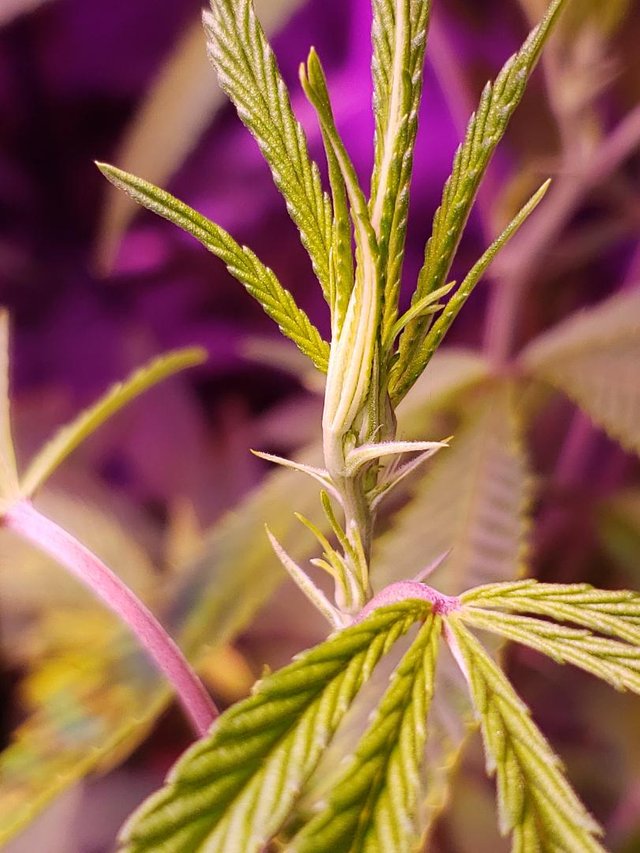 Sativa Fruit Punch week 2 of flowering.

Find Me On BitChute

Powerhousecreatives Exclusive Member's Signature made by @zord189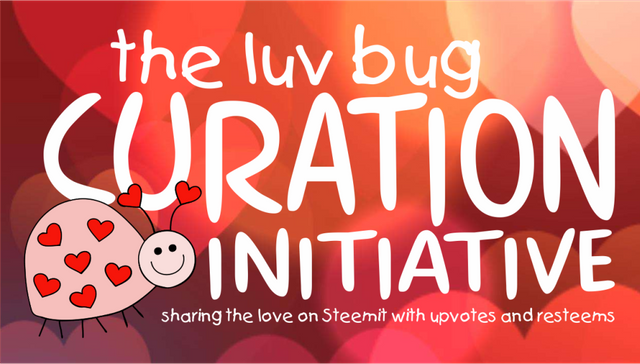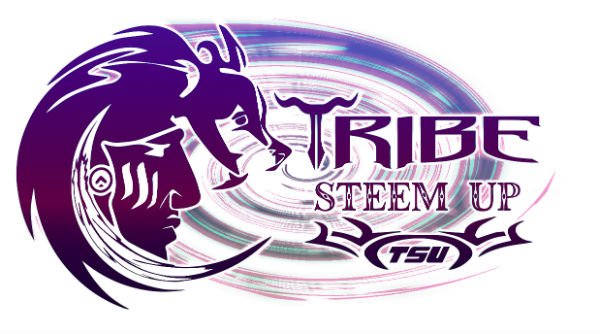 .