Dance like no-one is watching!!
Captured this gorgeous beauty will dancing on some desi bollywood beats and entertaining the crowd.. Holi is a festival of colours and this event took place on the first week of March..
It was a fabulous event and it was equally tough to capture images.. We had to work on trying to protect our cameras from the colour powder as well as water..
It's always fun to capture something challenging and fun..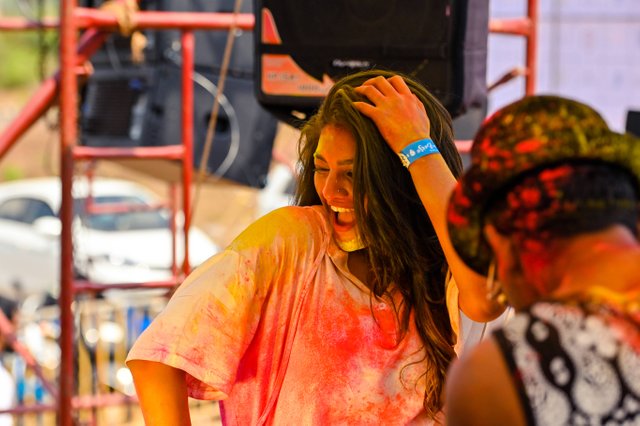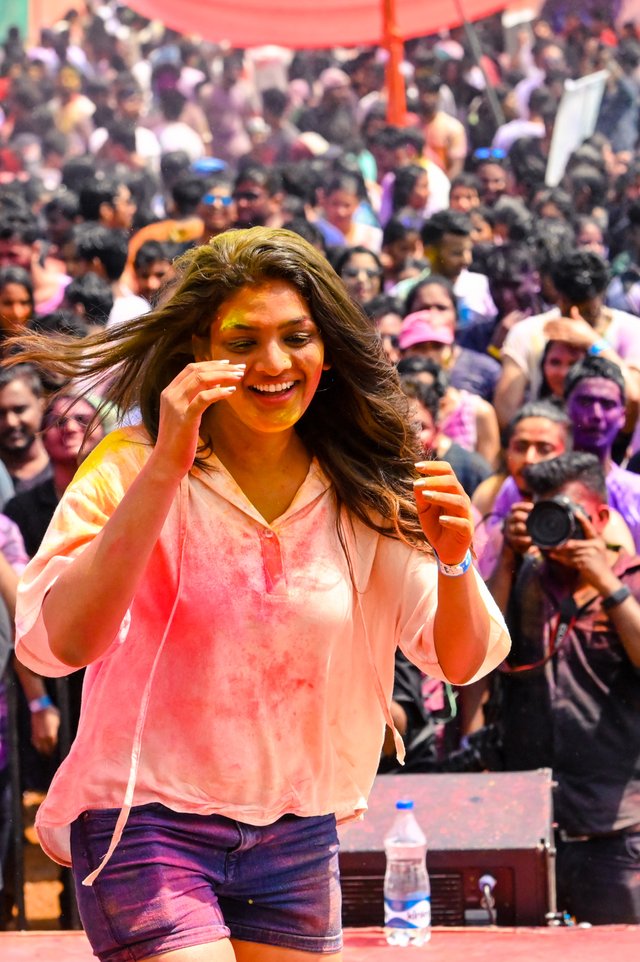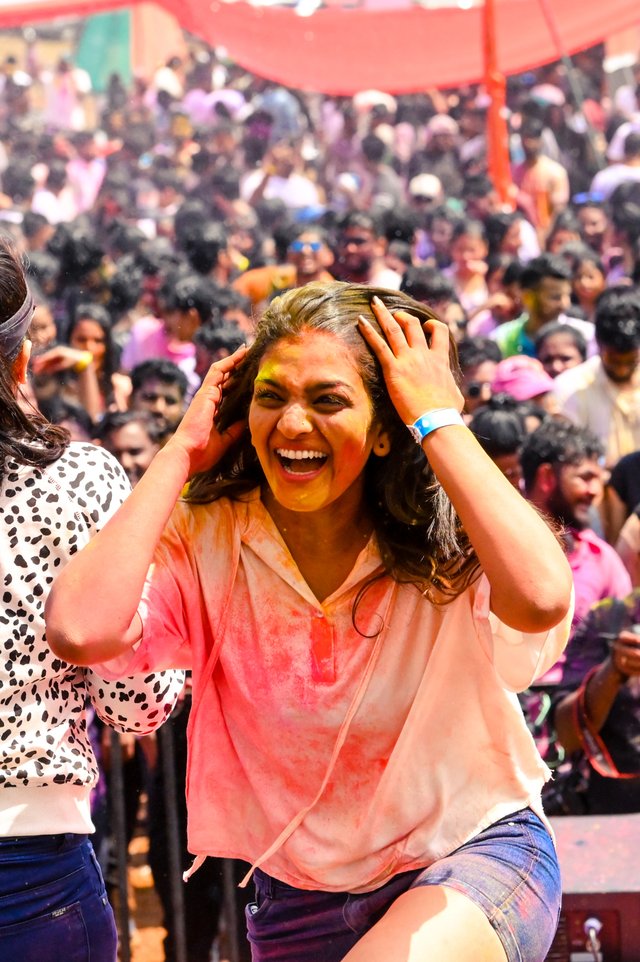 Hope you guys liked the post.. Do upvote and resteem.. 
Also, you can voice out your opinion on the comments section below..
You can also follow me on Instagram at Renacer!!