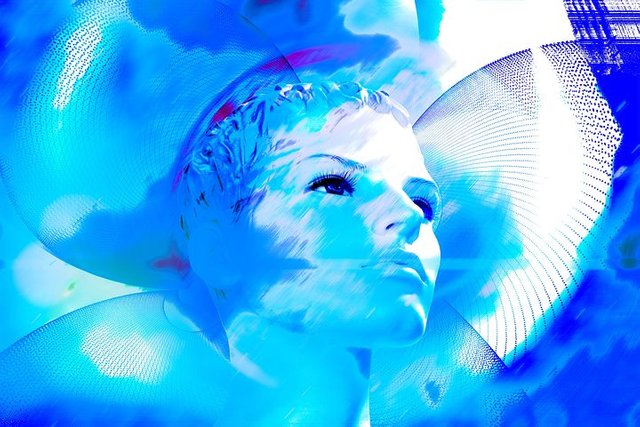 Image source > https://pixabay.com
Uma vez que o dinheiro já tinham trocado de mãos, decidi dar uma oportunidade à experiência e afundei-me naquele mar de tranquilidade, abafada debaixo de duas mantas segurando as pedras nas mãos fortemente fechadas, como se receasse perdê-las.
O Steven deu várias voltas em redor da marquesa enquanto aplicava uma série de rituais terapêuticas. Começou com o toque ritmado dum tambor xamânico, que me deixou um pouco tonta e com uma ligeira dor de cabeça.
Em seguida, de olhos semicerrados vislumbrei-o num esbracejar em que parecia, alternadamente, afugentar moscas ou arrefecer uma panela fervente. Depois daquele frenesi, sentou-se na cabeceira do leito e deteve longamente as mãos mornas e suaves, sucessivamente, nos lados da minha cabeça, sobre o pescoço, ombros, ventre, joelhos e pés, seguindo um guião silencioso de diferentes posições e pressões. Pelo caminho sussurrava rezas incessantes, cuja ladainha gaélica não consegui captar.
Intermitentemente dormitei. A dor de cabeça partiu como chegou, e das pálpebras fechadas escorreram-me lágrimas tranquilas que não consegui conter, à medida que sentia o corpo mais leve e uma lenta drenagem de todo o meu desespero e infelicidade, exorcizados do corpo e do espírito.
Saí de lá embriagada de serenidade e a sentir-me preenchida por uma estranha convicção de invencibilidade. E a minha mente aquietou finalmente o bailado incessante das perguntas, incertezas, temores, dúvidas e angústias.
Já lá vão três semanas e esta beatitude ainda não me passou. Sinto-me a levitar tranquilamente sobre as ocorrências do quotidiano e tenho relativizado com facilidade os contratempos que vão surgindo.
Claro que uma mente racional como a minha corre atrás de justificações alternativas, que invariavelmente roubam todo ou algum crédito às artes do Steven e sua responsabilidade pelo meu bem-estar;
terá a ver com a aproximação do equinócio da primavera?
Em que fase da lua estive lá?
Será hormonal?
E se for mero placebo?
O certo é que foi eficaz. Haverá realmente algo mais a questionar…?
~
Pode ver a 1ª parte desta crónica aqui: https://steemit.com/portugal/@isabelpereira/o-xam---in-o-mapa-de-autoestrada---parte-1
this post was written in Portuguese. Consider using Google Translate or other online translator to help you with translation.
---


Gif signature designed by @aleister
«» Conheça o STTEMITPORTUGAL

~
~
---

---
ptgram power | faça parte | grupos | @brazine#6882 | @brazilians | @camoes | @dailycharity | @imagemvirtual | @msp-brasil | @ptgram-power
---
---
View this post on Steeve, an AI-powered Steem interface