Portrait Photography Wednesday 30 May 2018
Self Portrait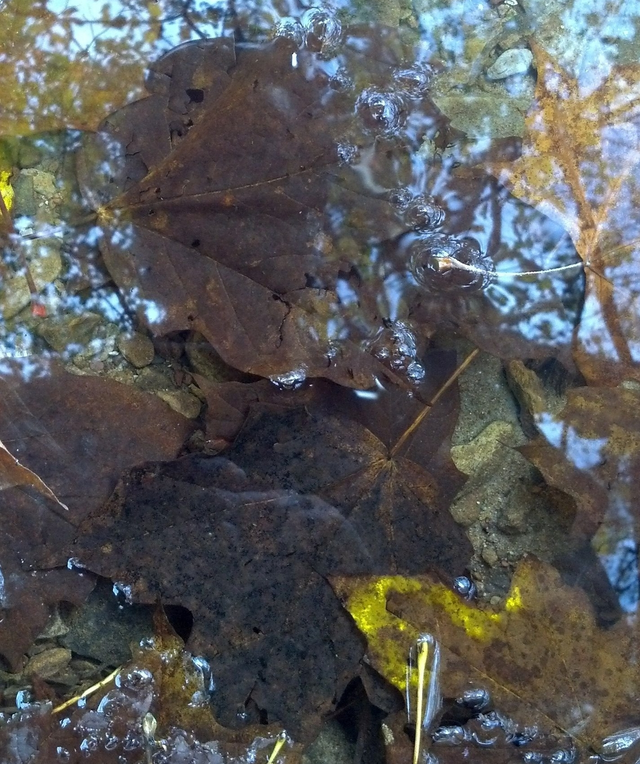 Mobile device photo
I sorta posted this before here on Steemit; one of my first posts—before I had any clue about what I was doing.
But I wanted to post it again here with a better crop, as a Pud-SelfPortrait-dle, a portrait, a reflection of myself in a puddle.
I like how the image of me and the trees and blue sky behind me is there as well as the leaves mostly at the bottom of the puddle.
Still, it is busy.