I usually don't publish photos of people. Privacy is an important part of our lives. Some people are more sensitive than others. I wasn't even sure if I want to write this post.
But here it is.
For today's post, I choose a couple of interesting photos. I could say that these people are public personalities and they don't mind about publicity. They live off of it.
In Slovenia, country of my origin, we use to live in the socialistic regime thirty years ago and the government tried to convince us that we are all equal with the same possibilities.
We had the same salaries, same cars, and houses. We attended same events, visited same places, and spent vacations on the same beaches.
Noone stuck out of the crowd and the crowd takes care that they pull and hold back successful and different thinking individuals. We were all one happy nation. Or we were just pretending. I'm not even sure anymore what was the case.
There were no rich people but no beggars either.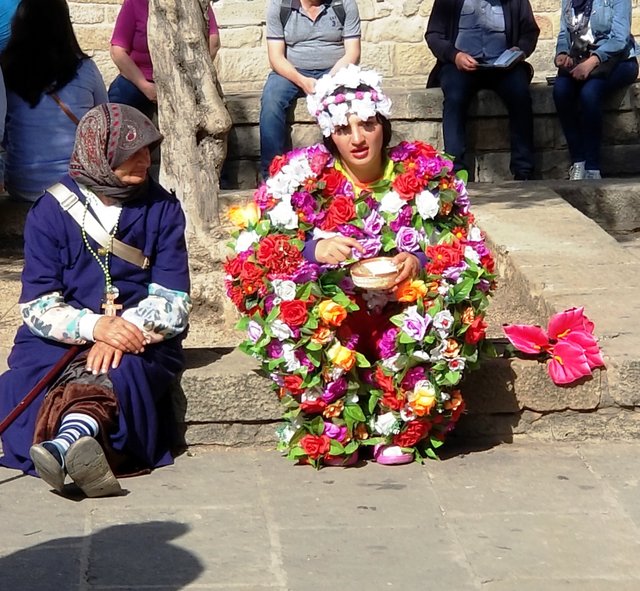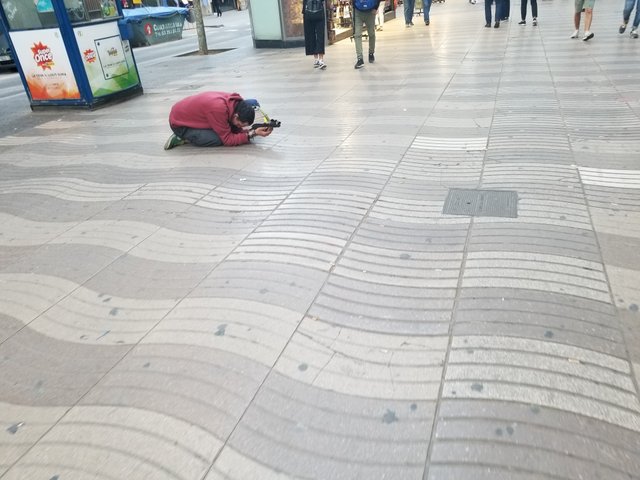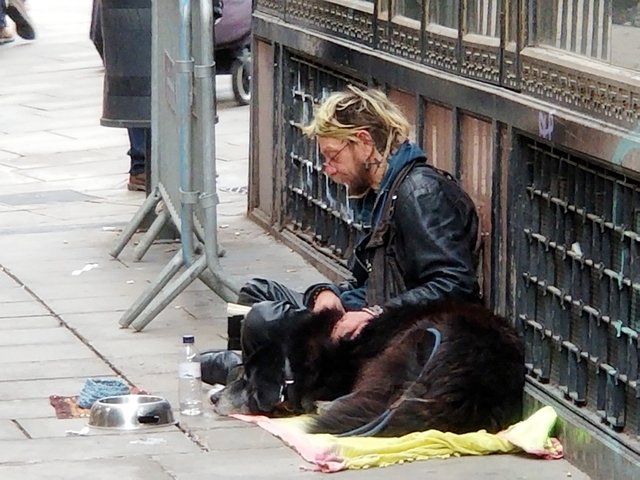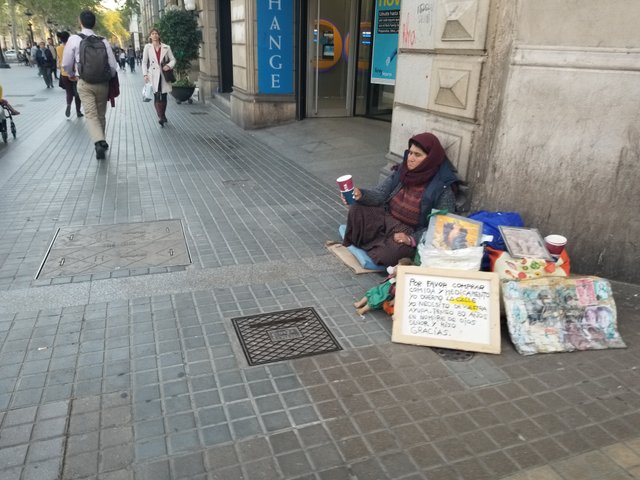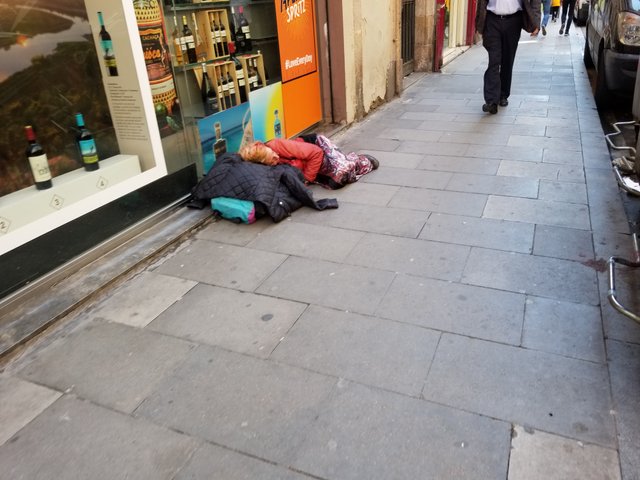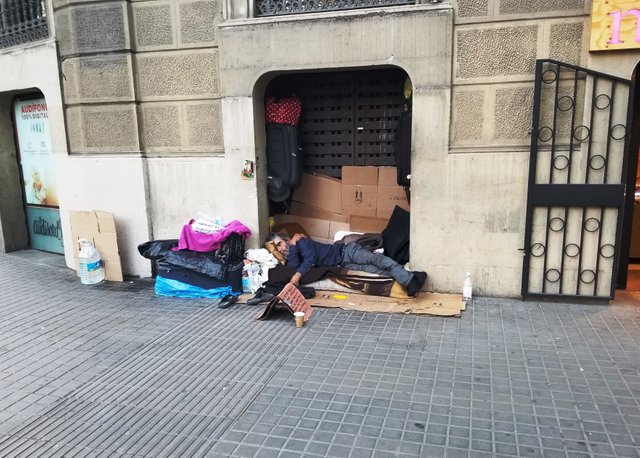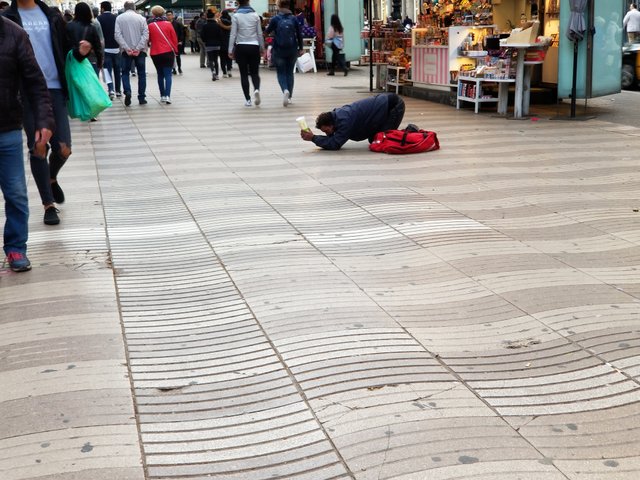 I was surprised when I saw these people on the main touristic street in Barcelona, and I must say that I felt very uncomfotable while taking these photos.
I have nothing against these people. We don't know what is their situation and why they live like this.
I'm not here to judge them. I just report from the field.
No fake news.
At least they find their way to get on the trending page.
Are they really beggars or just smart entrepreneurs? Who knows?
Every similarity with the steemit platform is just a coincidence.