---
Every once and awhile I like experimenting with lighting and colors to depict a mood. Whenever I feel inspired to take photographs but I don't have a model, I grab my tripod and timer and take over the roles of being both behind and in front of the camera.
---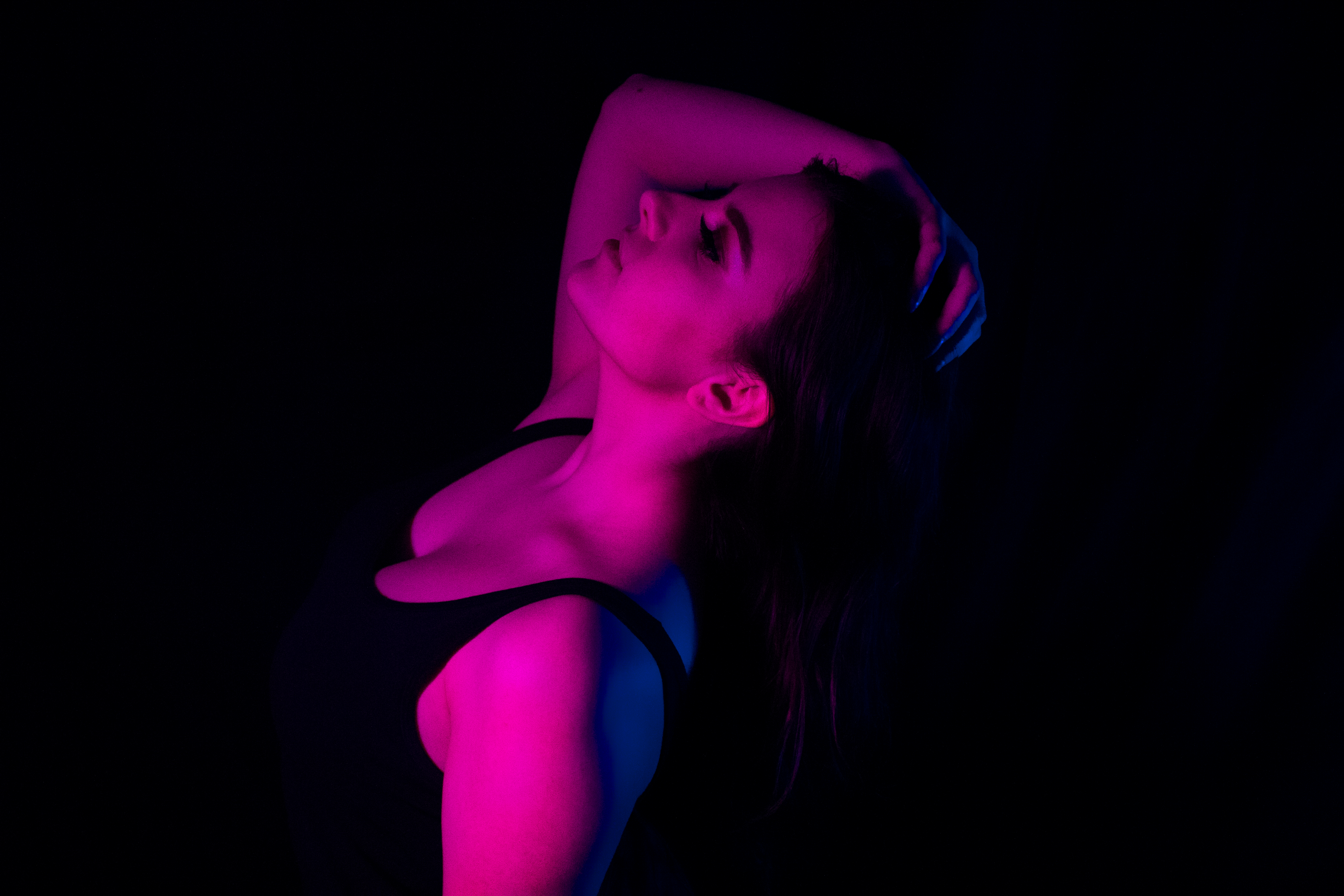 ---
Valentine's Day this year was filled with cramming information into my head for my midterm the following morning. So this year I'm celebrating this day of love over this weekend. I wanted to create an intimate but dark mood setting. I tried to capture this by placing one light source with a pink light bulb facing the front of me, and a contrasting light source with a blue light bulb off to the right and below.
---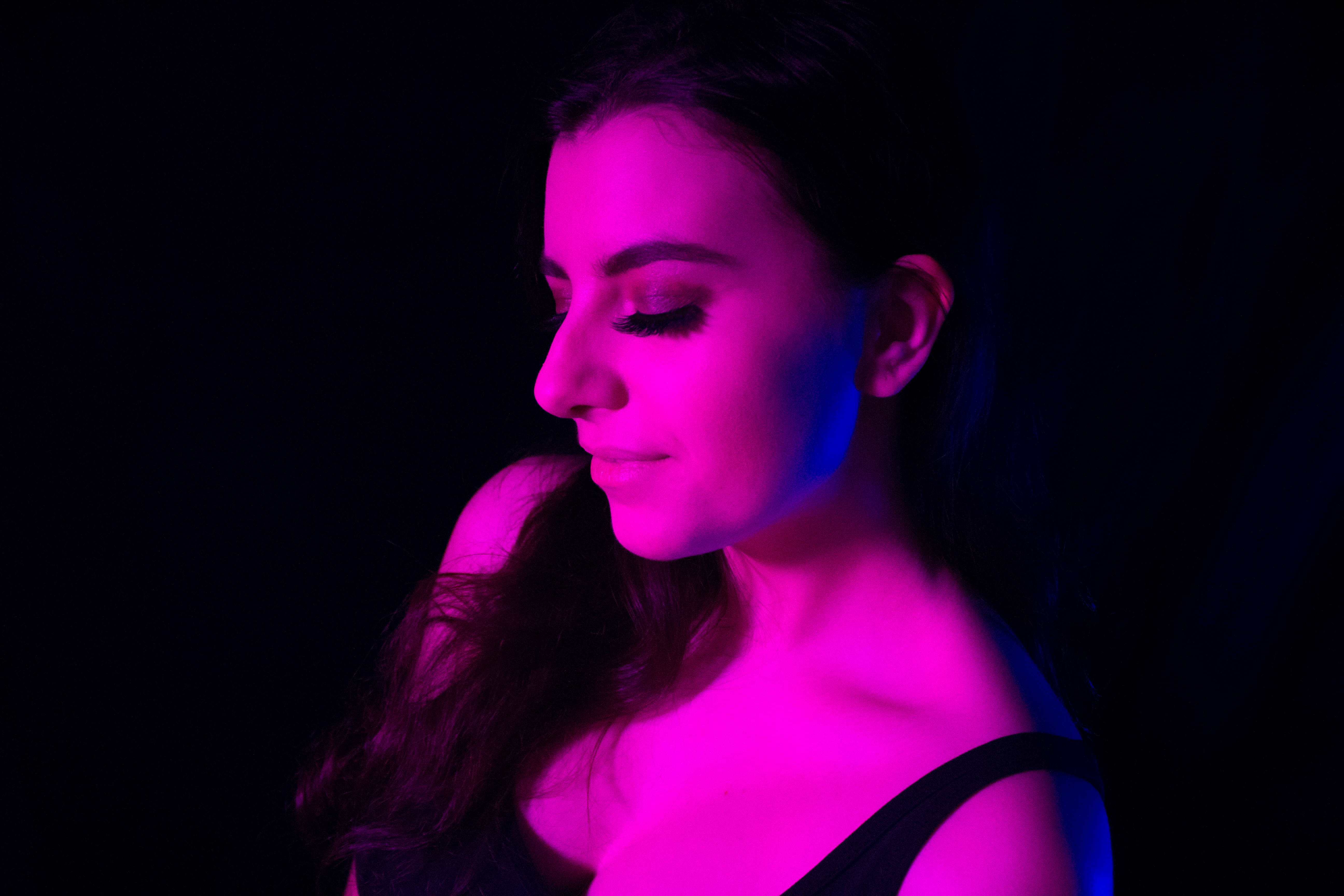 ---
How was your Valentine's Day? Did you spend it with a significant other or did you spend it treating yourself to goodies and self-love?
I hope you're looking forward to a wonderful weekend! I hope we get some more snow here in colorful Colorado!
---
| Camera | Lens | Location |
| --- | --- | --- |
| Canon Rebel t3i | 50mm f 2.8 | Boulder, CO |
All images are my own © 2017-2018 MrsLauren