My First Portrait 😊
Happy Friday Steemians! 😃
How's everyone?
Before this day ends, I want to share this first portrait I made 😃 also, this is my entry for the #portraitphotography organized by @juliank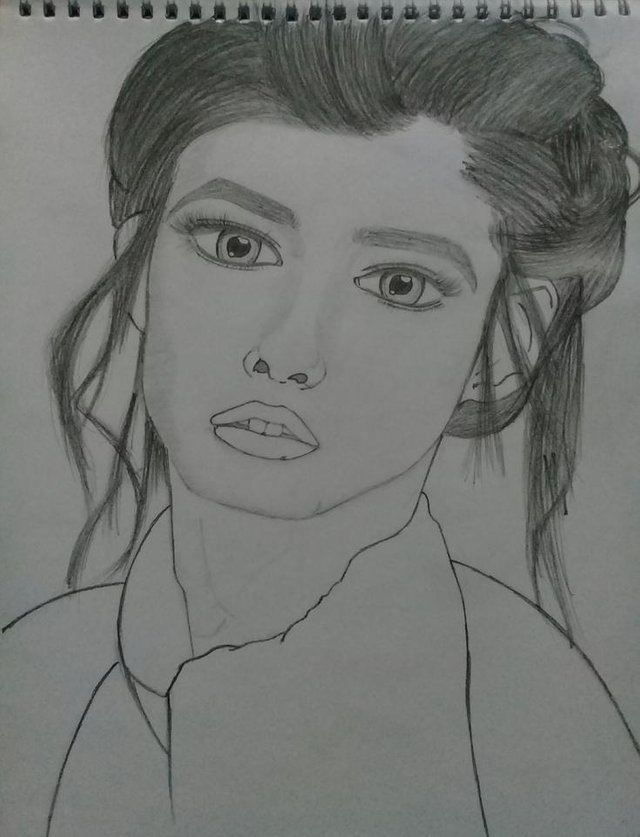 Drawing is my first love. Aside from drawing cartoon and anime characters, I challenged myself to draw something different in my art line yet common to everyone.
That is portraiting.
It is never been easy for me to do this because I don't have any background in doing portraits. But with the help of a friend who is also an artist, he conducted a basic techniques in doing portrait and what are the art materials to be use especially graphite pencils. Also, we live in modern technology so I searched several videos in the Internet on how to enhance your portrait piece and I watched it many times. I remember everytime I am watching a video and missed even 5 seconds of it, I will go back and start it all over again 😂
I confess, it is so hard doing portrait. But no matter how hard it is, if we believe to ourselves and to be completely confident with Jehovah's help, we can! Yes, we can! 😃
Seeing this portrait of mine gives me motivation to excel more in doing portraits. I know that this portrait I made is so very far to other portrait works. But I am proud because I made one 😊 Since this is my first ever portrait, I have a plan to frame this portrait and display it on our home ❤
By the way, my reference in this portrait is Hope Elizabeth Soberano (formerly known as Liza Soberano). She is a beautiful actress in the Philippine Showbiz Industry.
Note: Photo is mine 😃
#untalented #steemgigs


How grateful I am to be a part of Steemit together with @surpassinggoogle. We can support him as our witness by voting him at https://steemit.com/~witnesses . In the first search box, just type "steemgigs" and at the second search box just type "surpassinggoogle" as your proxy 😃