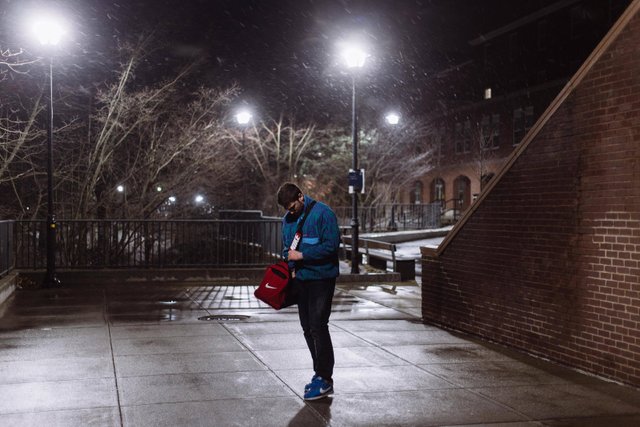 Pictured, @juicyfruit always pushes me to do better.
Fatigue plagues this writer at the moment, yet pressing thoughts push pen to paper to stack more, reflect, revise and ultimately produce more. I bounced plans to claim more stake and create a revenue stream off my brother today. Always aware, Jared cautioned I stay mindful of my new game. It is true, with higher stakes, more to lose. The opposite is also a reality, gains wrought from one's efforts are duly earned. To produce, not only my own content would need support, a team of individuals I cultivate, a human curation could transform our lives. Jim, a supervisor at my place of employment took one look at my face and his usual scowl deepened.

"What's the matter?"
"Uh. Nothing. I'm just focused."
"Have heart, Kyle. You gotta have heart."

The investment is not just about becoming nouveaux riche off some random digital scheme. I tried that. The approach involves calculated risk, time initial outlays and additionally, human capital, a support network, and patience. Earning from photography could pay Chris for film, and Owen for sketches and models, or even Jason for styling and hustling daily. We could just build a future. But, vision without action is a daydream.