I make @iamspoorti pose the way I want as if she is some doll or an object but still without losing her calm she manages to pose the way I insist, always yelling I don't know how to pose!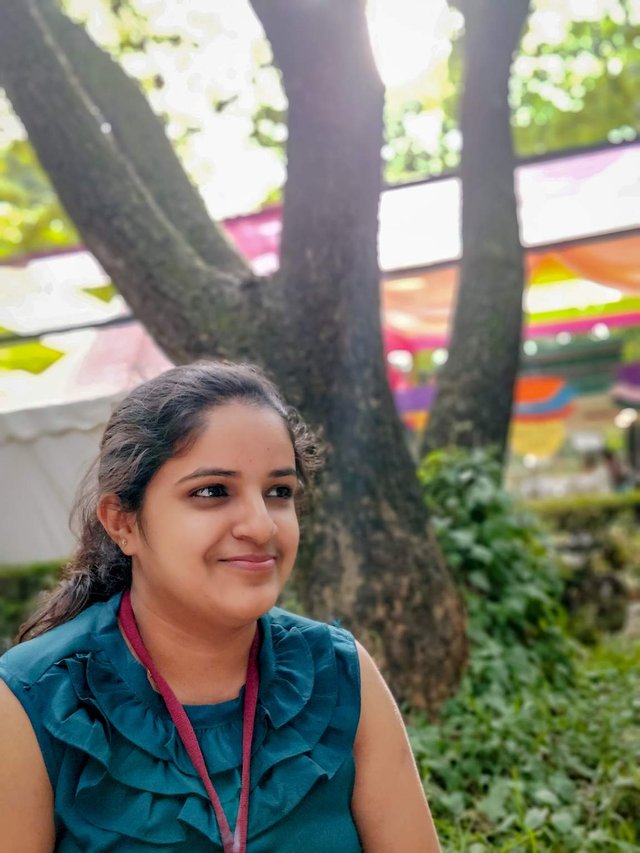 Not at all apologetic as I have made many nice pictures for her. 😎
Snaped this one during a fest in IIM Bangalore months back. I guess I am improving with every portrait (still a long way to go though).
Used Lightroom to enhance this portrait mode wink. I wish I had started using Lightroom CC way earlier, its so much fun editing on this app!
Shot On: One Plus 5
Edited on: Snapseed
Place: IIM Bangalore, India
If you like this portrait then please👇

Keep Supporting
Peace Out✌️
@smartphonewinks
Posted using Partiko Android