He was standing in a corner fully focused on those brush strokes that's when I saw him and I realized that I had seen the the same #painting half done the previous day..
I was intrigued so decided to stand there and see what it turns out to be, after sometime it started to seem like a colourful eyeball! 👁️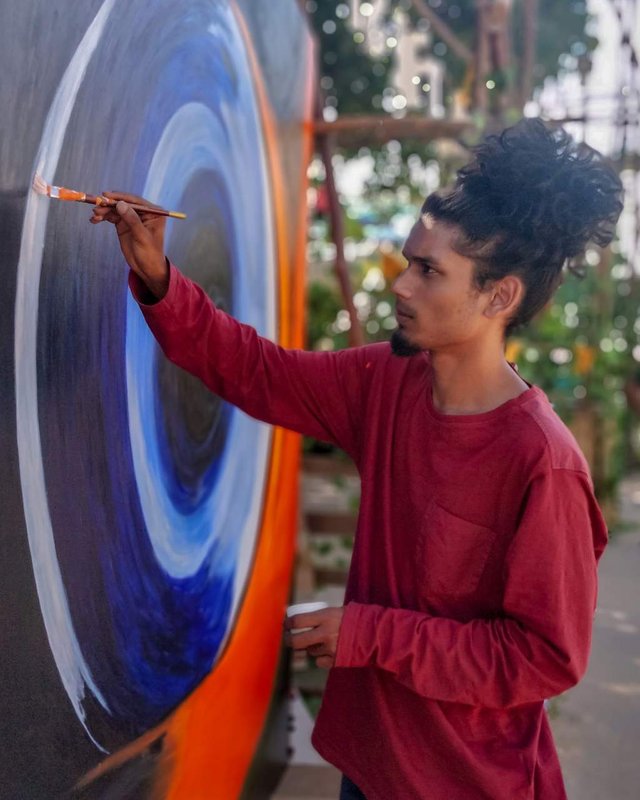 Loved the way he used such vibrant colors to make an eye ball..🌈
As I stood there guessing what was it gonna become thought of taking a portrait shot of him and asked him if I could do so. He smilingly said sure and was trying to pose but I wanted it to be a candid one..
I asked him to just keep painting and I will try to get some shots, I took some 3-4 shots in all of them he was facing the canvas .. For once he turned around and that's when the same got it's chance to Wink at the busy artist ! 😉
Shot On: One Plus 5
Edited on: Lightroom CC, Snapseed, Lens Distortions
Place: Jayamahal Palace Bangalore, India
If you like the artist at work portrait then please👇

Keep Supporting
Peace Out✌️
@smartphonewinks
Posted using Partiko Android