As strange as it may sound, portrait photography is not as simple and easy as it sounds.
I believe that in order to make a good portrait you need to provide the subject with a comfortable environment and let them know that you are not judging them behind the camera (because that's something that people who aren't used to being photographed feel like).
That's why this particular photograph means so much to me; because even though it was literally the second person in my life I photographed, it felt just right, not only for me, but also for the subject.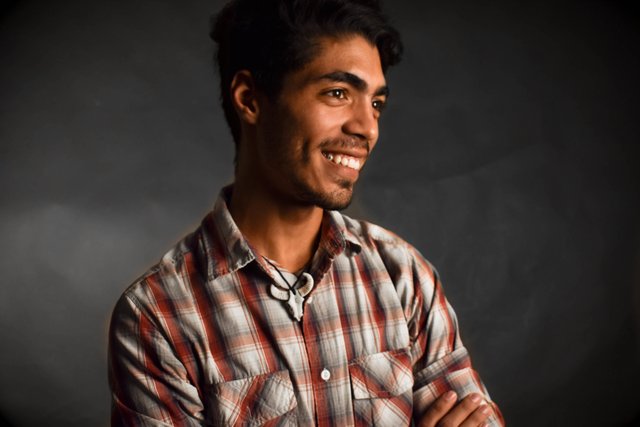 In my opinion, this image succeeds as a portrait because it really does catch the subject's essence, his charisma, modesty, good humor, and most importantly, his confidence when being in front of the lens after spending some minutes chatting and talking about videogames and some good poses for the session.
---
This right here is my first entry for the Portrait Contest week #113, with @careassaktart as the judge. I encourage everyone to participate in this awesome initiative. This week doesn't have a particular theme so I decided to go with something simple and wholesome :)
---
Photographed by @mariacaffrey, using Nikon D3400 and AF Nikkor 18-55mm, with F5.0, ISO 400, 1/50s, processed with Adobe Lightroom
Image above belongs to me, all rights reserved.