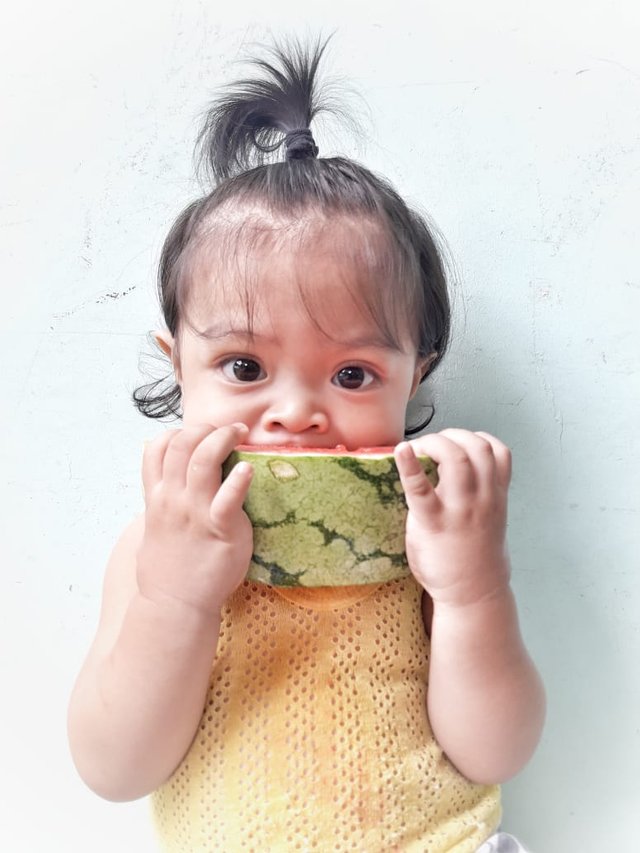 ---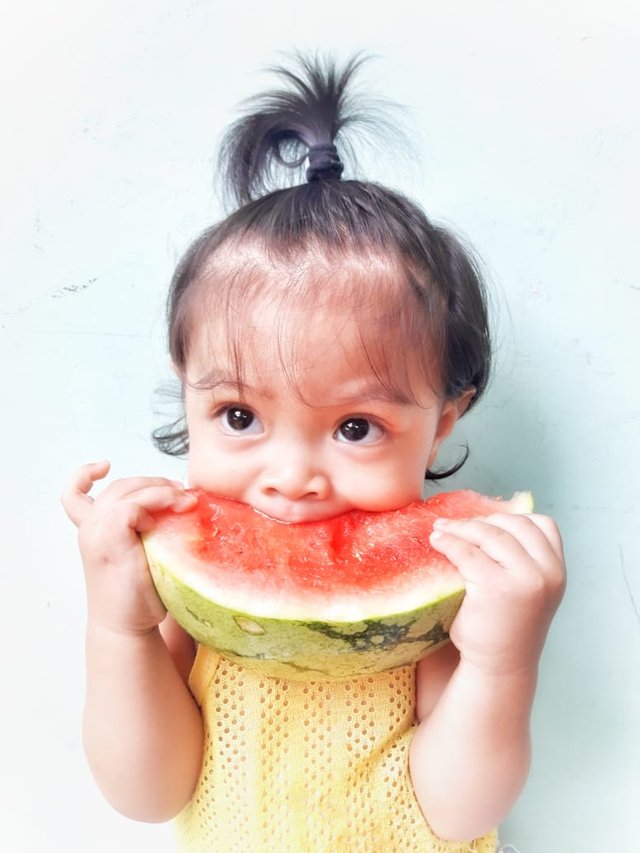 ---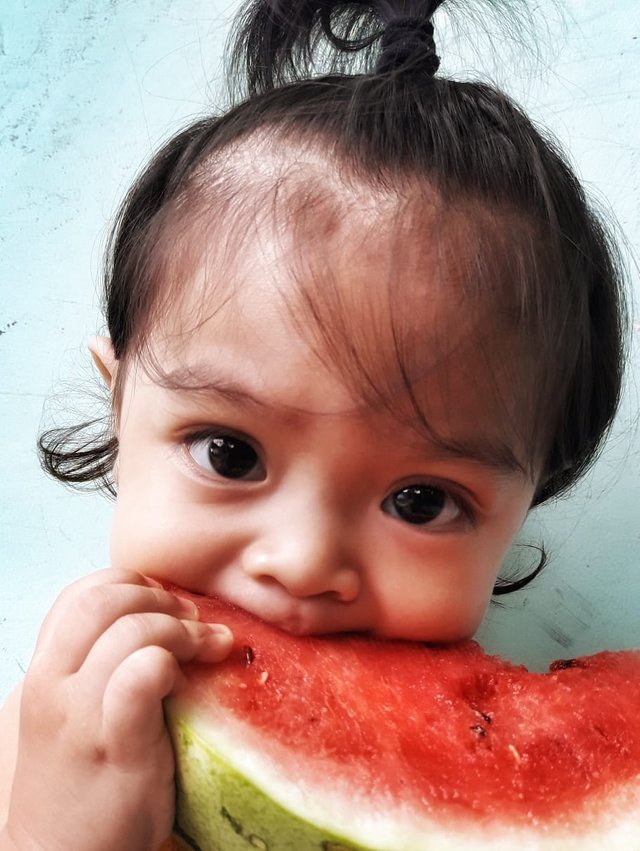 Who does not like watermelon???!!
Not to this kid! Every time I get one, his eyes would lit up and will hurridly crawls towards me raising his hands asking for his share. I think this is one of my tricks how to calm him or if I wanted him to stay in one place while I do something else. Really, it is that effective! You should try it.. hehe...
He would just enjoy his watermelon and savour it till he finished it all. He likes it cold and red!
I offer other fruits too, but the sparkles in his eyes I only see when we have watermelon. That is why on his first birthday, our theme was watermelon.
---
---
Checkout @flamingirl for the full details of the challenge. Click PORTRAIT-PHOTOCONTEST!!
@twodorks I am done with my first post, where's yours?? hahaha
I also nominate @febemarie25 to join the fun!
Photo taken by yours truly,
@maquemali
subject: my youngest and his watermelon
Samsung Galaxy J7