Populous – Using Someone Else's Money to Make Money!

On 1st September 2017 Populous announced that they have concluded a $1 Billion invoice deal with Luxure Global Citizen. This is equivalent to GBP3,000,000 per day of invoices on the Populous Invoice Factoring Platform.
The aim of the Populous Invoice Factoring Financing Platform is to provide liquidity to the invoice sellers on their platform. What does this mean?
What is Invoice Factoring?
You are running a vehicle parts business and provides parts to the one of the large vehicle manufacturers. You provide the parts and invoice your client, these are not cash-on-demand (COD) type of businesses and your client will then settle the invoice in maybe 30 days, 60 days or even 90 days depending on your contractual arrangement with them. This is how business operates with the aim of using Other People's Money (OPM) to bolster their own bottom line.
Now that you have delivered the parts and do not expect the invoice to be settled until say 60 days this could cause liquidity problems in your business if you do not have sufficient operational capital to tide you over for period until you are paid. You may need to buy additional stock, pay rent, pay your employees etc. and you could find yourself out of business.
This is where the Invoice Factoring comes into play. You could go to the bank to ask for a short term loan, which can take a long time for approval and be very expensive or you could approach an invoice factoring company. There you can sell your invoice for immediate liquidity.
If your invoice has a face value of $10,000 the invoice factoring company will buy your invoice for (say) $9,000. In other words, the invoice factoring company will give you $9,000 for the invoice that is worth $10,000 and in 60 days when the invoice is due the invoice factoring company will collect the full face value of the invoice of $10,000. The invoice factoring company thus makes a profit of $1,000, a 10% profit in 60 days.
Where Is Populous Getting Its' Money?
Populous is based in the UK and will tap into the Small and Medium Size Enterprise (SME) market. The invoice factoring business in the UK is worth around $500 billion alone so the invoice factoring business is a very lucrative market to operating in. We can already see from the announced Luxure Global Citizen deal that Populous do not intend to be just a player in the UK but to be a player in the $3 trillion and growing global market.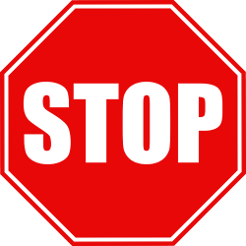 To be involved in Invoice Factoring means to be able to provide liquidity to the market! But Populous only just ICOed and they only raised $10.5 million so how can they provide liquidity to a billion dollar market based on the small amount raised? The liquidity pool needs to be as big as the invoices being sold on the platform if not bigger!!
In my opinion, the initial PPT investors who bought PPT tokens in the initial ICO are not the only investors in the Populous Platform. The capital raised in the ICO is just not enough. Populous announced a $3,000,000 a day invoice deal and the money raised in the ICO will only cover just over 3 days of all invoices expected to be sold on the platform. We are talking billions of dollars required.
As assumed in my post "Populous – My take on the PPT Price" the market value of Populous after 91 days is GBP273,000,000. So Populous will need approximately 26x the liquidity to be viable. WOW!
Populous has said they will not be making use of credit lines to finance invoice purchases. I think that even if they wanted to they would be hard pressed to secure such a credit line because Populous being a new and fledgling business do not have the necessary collateral to secure credit. What will they pledge in return? Even if a bank or institution was to provide Populous a credit line the interest on the credit facility would be enormous and eat into Populous' profit!
The Luxure Global Citizen announcement confirms to me that the liquidity required to finance this deal is secured or on its way to being secured. Not liquidity provided by PPT holders through the ICO but by external big monied investors. Maybe private and very high net worth investors, wealthy families and possibly institutional investors. Populous have been very cryptic in their Medium post here when they said
You know you're doing something right if every major bank, institution and/or otherwise smart money institution are clambering over each other to get you into a room.
Or maybe I am reading too much into these words being put out!
Populous Long in the Making
Populous appears to be making progress on their Invoice Factoring platform, they are already testing their Alpha with a view to releasing their public live beta in November. The Platform is currently being integrated with the XBRL data a crucial tool used by Populous to identify future clients.
The recently announcement of invoice deal with the Luxure Global Citizen also indicates that the funding required are being readied or already in place with possible more announcement to come. Follow me for updates on information as they are released and my interpretation.
There is a risk that all this may fall apart before the public beta launch but Populous did not just form over-night. Populous have been in the making for several years by its' CEO Stephen Williams. Stephen Williams is a real person and you can see him in this interview with Clif High of Web Bot Report fame!
See the very informative interview to find out more about Stephen and Populous.
This is NOT Financial Advice
In my humble opinion, the risks to the downside are small compared to the potential upside rewards. This should not be construed as financial advice but an opinion only. As usual do not invest more than you can afford to lose as these investment can go to zero and always do your own due diligence.
---
I'm just letting off Steem, if you found this post informative then UPVOTE (with FULL POWER), COMMENT, FOLLOW and especially RESTEEM.
Live Long and Prosper
---
I wrote this article myself and it expresses my own opinions. Computer literacy is crucial in this day and age. Just because someone tells you it is good does not mean that it is good for you.