Populous – PXP, the Best Intel on the Market?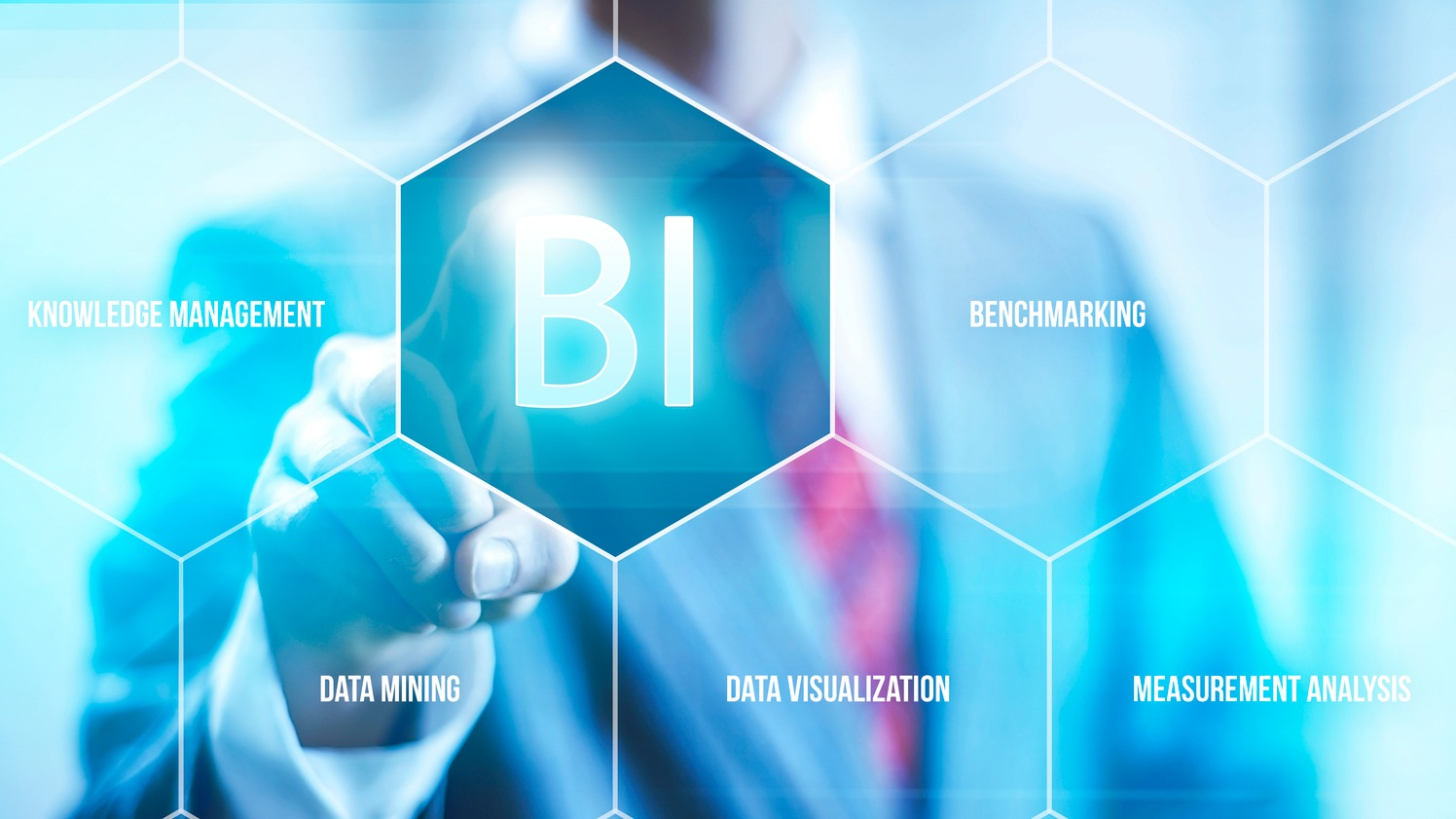 Business is war and to win you need intelligence. Business Intelligence (BI) plays a key part when strategising and all budding entrepreneur or established business will need the Best Intel at their fingertips.
Hot Off the Digital Press!
Team Populous have been hard at work on Live-Beta launch of the Invoice Discounting Platform the past few weeks but Steve was still able to throw out tid-bits of news to wet the appetites of those hungry for updates,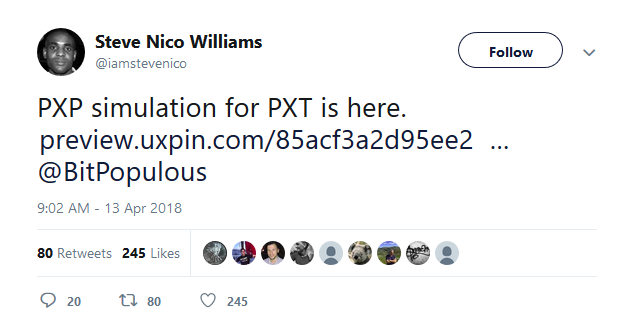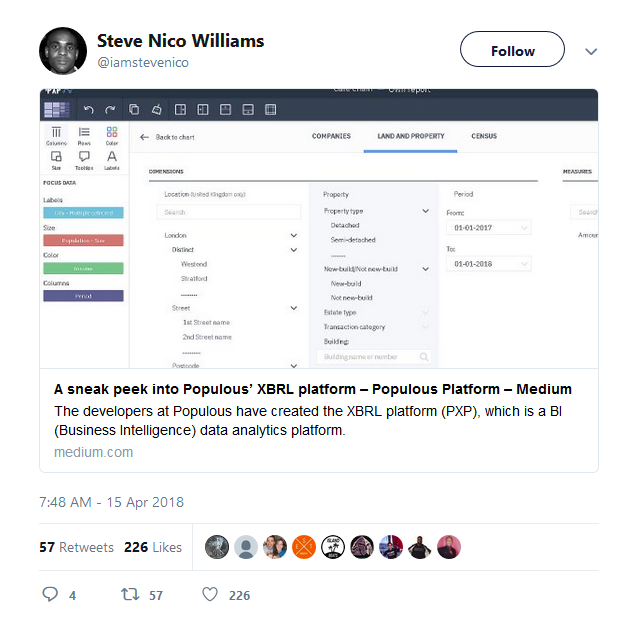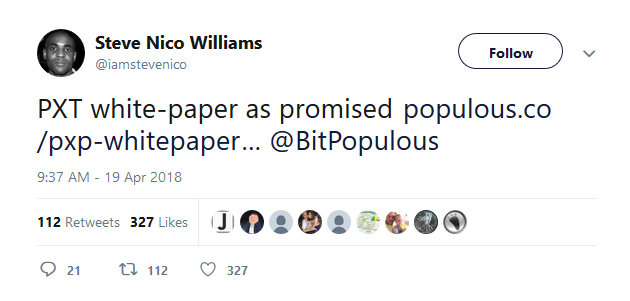 Populous released updates on the upcoming Populous XBRL Platform or PXP. The update was not just any ordinary update but the PXP simulate and Whitepaper.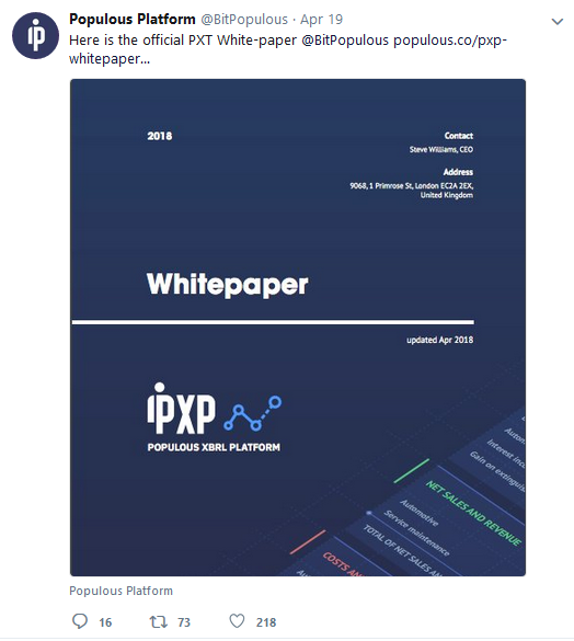 This goes to show how far Populous have come since their pre-ICO in June of 2017. Go to the Twitter timeline, click on the links and download these tid-bits to see what they are all about.
A Whitepaper for the PXP, when is the ICO?
Where have you been? Hiding under a rock? The ICO or pre-ICO to be more exact took place in June of 2017. The PXP is a bonus platform that comes with the Invoice Discounting Platform. So you got two platforms for the price of one.
What a bargain! Buy PPT, get PXT free!
The Invoice Discounting Platform will be soon go-live and the Populous XBRL Platform will follow soon after.
Kudos to Populous!
Business Intelligence?
To the uninitiated, the following long explanation is taken from Wikipedia.
Business Intelligence (BI) comprises the strategies and technologies used by enterprises for the data analysis of business information. BI technologies provide historical, current and predictive views of business operations. Common functions of business intelligence technologies include reporting, online analytical processing, analytics, data mining, process mining, complex event processing, business performance management, benchmarking, text mining, predictive analytics and prescriptive analytics. BI technologies can handle large amounts of structured and sometimes unstructured data to help identify, develop and otherwise create new strategic business opportunities. They aim to allow for the easy interpretation of these big data. Identifying new opportunities and implementing an effective strategy based on insights can provide businesses with a competitive market advantage and long-term stability. - Wikipedia
Go to Wikipedia for more information.
The BI Market
Business Intelligence is not a new concept and has been used since 1865, only gaining widespread usage in the 1990s. You could say that the modern BI market is a relatively young segment of the business software solution market which can be measured by the relatively smallish size of the market. The BI market was valued around $17.5 billion in 2016 and is projected to grow to $27 Billion by 2021.
Critics see BI as evolved from mere business reporting together with the advent of increasingly powerful and easy-to-use data analysis tools. - Wikipedia
The BI market is crowded with 150+ BI Solutions with some offering limited features whereas others provide one comprehensive integrated solution. Below is a list of just a few (in no particular order).
Tableau, WebFOCUS, Looker, SAP Business Objects, Domo, Qlik Sense, IBM Cognos Analytics, Microsoft Power BI, BOARD, Klipfolio, TIBCO Spotfire, Sisense, Pentaho, Birst, TARGIT Decision Suite, Adaptive, Discovery, Chartio, BI360 Suite, Dundas BI, ClicData, Informer, Izenda Reports, Phocas Business Intelligence, Cyfe, Databox and many more….
The market for BI solutions is a growing market and likely to be very challenging with the large number of solution providers already. The market over the last eleven years appears to be dominated by Power BI from Microsoft with recognition given by Gartner as a leader in Analytics and BI platforms for 11 consecutive years.
Will Populous be able to compete with the more established industry Big Boys?
Same and Yet Not the Same!
The PXP is a BI solution just like any other solution but at the same time it is not the same. It is the same in that it has analytical and reporting features amongst others with full suite of features only known when the platform is officially released.
However it is not the same in that the data used to provide these anaylsis and reporting is "different."
Different? How so!
The BI solutions provided by others uses data amassed within the respective business entity whereby BI will be provided based on the business' own data. However, the PXP does not use any business "internalised" data but the XBRL datasets which are external to the business entity.
This is the ultimate in BI. It is useful to collect BI on ones-self, but to easily collect BI on competitors and the industry will make PXP the goto BI solution. This is the difference between what is on offer today compared to what PXP will bring!
Wanna Buy Some Data?
The PXP will supplement the Populous Invoice Discounting Platform in that Credit Reports of companies selling invoices will be generated by the PXP. Buyers buying invoices on the Invoice Discounting Platform will not need to buy these report since ratings generated from the PXP will be provided to guide the buyer. However, there is no restriction on buyers to seek out more information using the PXP.
Just like the Invoice Discount platform, the PXP is also a marketplace but for those with financial research/analytical skills. Populous provides the tools and ease of access to data, whilst researchers the brains to put it all together for buyers seeking BI.

If you are looking to start a business and hesitant to action because of insufficient market information then PXP is for you. Need BI, the skilled researchers on the PXP will be at hand to help. The PXP will be the place to connect business with researchers who are skilled in data gathering and financial analysis.
It is possible that researchers tied to research houses can be biased in their analysis and reporting, whereas researchers on the PXP can independent and can provide a more balanced view. It is also likely that in-house researchers may not be familiar with a specific region/area and independent researchers located in that particular region/area can provide a better analysis in their interpretation of the data.
It is also likely that research reports from the platform will likely be less expensive compared to those offered by traditional researchers. The independent researchers do not need to add on top the huge overhead cost of doing business. As a result independent researchers can offer reports consisting of more calls at a cheaper price.
As well as the option to retain independent researchers to produce reports, institutional in-house researchers can connect to the PXP via API to do their own research much more quickly in a more cost efficient manner.
The mean of value transfer between buyers and sellers will be by the PXT crypto-currency. A researcher can access the data by paying Populous in PXT and in turn will also be paid by buyers for his research reports in PXT.
Let's Open Shop, but First….!
The white paper outline a number user scenario that the PXP can be used but the examples shown appeared to be geared to "larger" businesses. However, this is probably not the case. If used creatively the PXP can be used by any sized business. The PXP will level the playing field for small and medium businesses, of the mom 'n' pop variety, who wish to compete with the larger businesses with more research resources at their disposal.
So you want to open up a small shop? Where do you start? Scout the area you think have potential? Say to your self "this neighbourhood looks affluent and it is pretty busy" – so X marks the spot!
Stop what you are doing! To any budding entrepreneur, the PXP should be your first port of call. No longer do you have to take a deep breath and hope for the best. Just follow these two simple steps:
Carry out a desktop study using PXP.
Assess the probability of success or failure
These two very simple steps could save you thousands if not hundreds of thousands of your hard earned savings as a result.
Depending on the quality of the data and the analysis given, maybe in the future, research report obtained from the PXP will be a pre-requisite for obtaining startup loans. Expect the PXP BI report to form a big part of any business plan.
See the article "Populous – PXT, The Great Equaliser?" here for more possible use cases.
Setting Records Again!
The PXP use Oracles on the platform and Oracles will connect the web to the blockchain. Oracles not only connects the Web as we know it to the blockchain but also data from the "permanent Web" otherwise known as the Interplanetary Filing System (IPFS).
Steve made the announcement on his twitter timeline on 2 April 2018 but the importance of this ability seem to have gone un-noticed.

Files and in this case invoice transactions saved to and pulled from the IPFS can be verified for authenticity. This is a another layer of protection for invoice buyers against possible fraud. Although blockchain technology is all about the implementation of a "trustless system", the implementation of IPFS goes a long way to ensure that invoices on the Invoice Discounting Platform can be trusted.
Not only is this an important feature against fraud, but it also shows the direction Populous is heading. Populous is looking to the future and implementing capabilities to port to new technologies.
Others blockchain based competitors are also attempting to complete this feat, but according to the tweet, Populous will be "a blockchain first."
To find out more about IPFS you can read an article dated 2015 titled "HTTP is obsolete. It's time for the distributed, permanent web" here to start.
In Conclusion
With at least 150 different BI solutions on the market, Populous is certainly going to find it tough being the new kid on the block. These existing BI solution providers will already have entrenched loyalty from their customers so growing market share will be very difficult. After all, Power BI has been named the best BI solution for the last 11 years.
Although the BI market is still relatively small, the market is growing rapidly and it is projected to increase in size by approximately 54% from 2016 to 2021. This indicates an increasing need or possible reliance on BI by businesses.
The business environment is also getting tougher with slowing economies, increased competition and lowering consumer purchasing power. As a result businesses in every sector of industry will rely on these BI solution to help identify area in their business where operations can be made more efficient and form more effective strategies to tackle the market.
However Populous will not be competing directly with these existing BI solution providers. The PXP does not provide BI based on the internalised business generated data but on the XBRL dataset to give a macro view of the competitions and industry trends etc. In effect, Populous will be operating in a niche BI market with little to no comparable competitor! Populous will possibly dominate this sector for years to come.
Although the PXP is positioned in this niche market, there is nothing to say that Populous can not enter the market where the big boys operates. Populous can very easily take market share from these existing solution providers by providing BI based on business generated data to provide more comprehensive BI internal and external to the business. This is where the API will come into play.
PS Question Revisited
Will Populous be able to compete with the more established industry Big Boys?
The real question is,
WILL THE BIG BOYS BE ABLE TO COMPETE WITH POPULOUS !

Other Populous Posts
My most recent Populous posts can be read by clicking the links below.
Populous – History Made!
https://steemit.com/populous/@marcusxman/populous-history-made
Populous – Now is the Time to Plan!
https://steemit.com/populous/@marcusxman/populous-now-is-the-time-to-plan
Populous – Light at the End of the Tunnel!
https://steemit.com/populous/@marcusxman/populous-light-at-the-end-of-the-tunnel
Populous – Who's Next?
https://steemit.com/populous/@marcusxman/populous-who-s-next
Populous – PXT, The Great Equaliser?
https://steemit.com/populous/@marcusxman/populous-pxt-the-great-equaliser
There are many more Populous post and they can be found here.
Should you have any questions concerning Populous you can ask Populous through Slack, Bitcointalk forum or Twitter Account for answers and clarifications.
However, do bear in mind that Populous are not financial advisers and cannot respond to questions that are of a financial nature. The onus is on you to make that determination and what it means for you as a PPT holder.
This is NOT Financial Advice
In my humble opinion, the risks to the downside are small compared to the potential upside rewards. The contents in this article are for educational purpose only and should not be construed as financial advice. As usual do not invest more than you can afford to lose as these investments can go to zero and always do your own due diligence. If you need financial advice then speak to a licensed financial advisor.
Feel free to comment as you see fit below.
---
I'm just letting off Steem, if you found this post informative then UPVOTE (with FULL POWER), COMMENT, FOLLOW and especially RESTEEM.
Live Long and Prosper
---
I wrote this article myself and it expresses my own opinions. Computer literacy is crucial in this day and age, and just because someone tells you it is good, it does not mean that it is good for you.