Są tylko na razie NIEPOTWIERDZONE spekulacje, że Firma Populous.co nie będzie zarabiała wyłącznie na tokenie Populous - lecz że planują wypłacanie w zależności od wielkości posiadanych tokenów - prowizję od zrealizowanych faktur właścicielom tokenu Populous.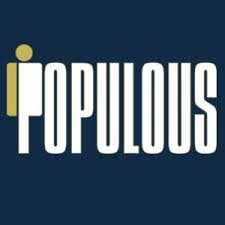 Byłby to pierwszy token który robić coś więcej niż spekuluje na tokenach nagradzając swoich inwestorów prowizją np wypłacaną w BTC czy też ETH. Szczegółów nie znam. Ale jeśli to się potwierdzi to Populous może osiągnąć ZAWROTNE WARTOŚCI w najbliższym czasie.
Przypiminam że premiera na giełdzie 9 lipca 2017r.
https://etherdelta.github.io/#PPT-ETH
TE INFORMACJE SĄ NIE POTWIERDZONE - ale są przesłanki że informacja taka się pojawi.
PROSZĘ TAKTOWAĆ TĄ INFORMACJĘ - JAKO NIE POTWIERDZONĄ !!!!
UPDATE:
AKTUALIZACJA: POTWIERDZIŁA SIĘ TA INFORMACJA:
https://medium.com/bitpopulous/our-secret-sauce-bd5e1d35f8a6