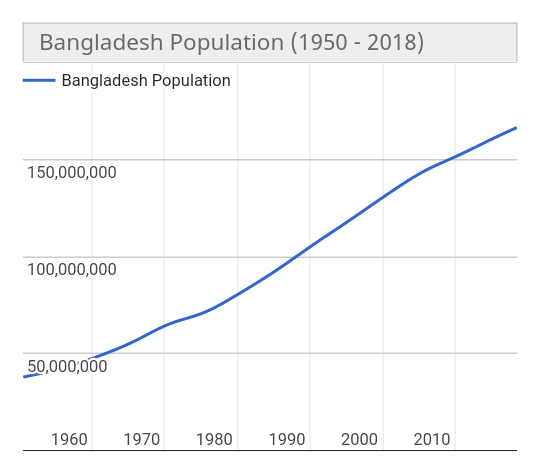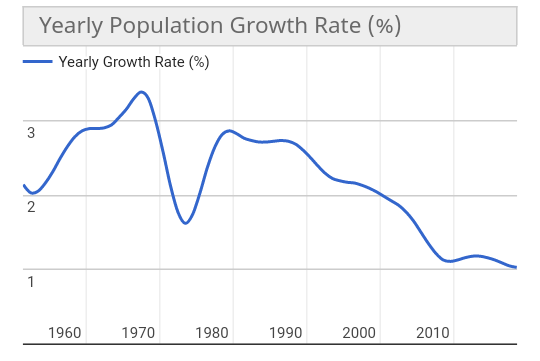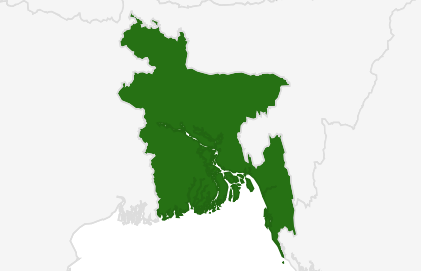 The current population of Bangladesh is 166,484,467 as of sunday, July 29, 2018, based on the latest United Nations estimates.
Bangladesh population is equivalent to 2.18% of the total world population.
Bangladesh ranks number 8 in the list of countries (and dependencies) by population.
The population density in Bangladesh is 1278 per Km2 (3,310 people per mi2).
The total land area is 130,170 Km2 (50,259 sq. miles)
36.5 % of the population is urban (60,649,009 people in 2018)
The median age in Bangladesh is 26.0 years.