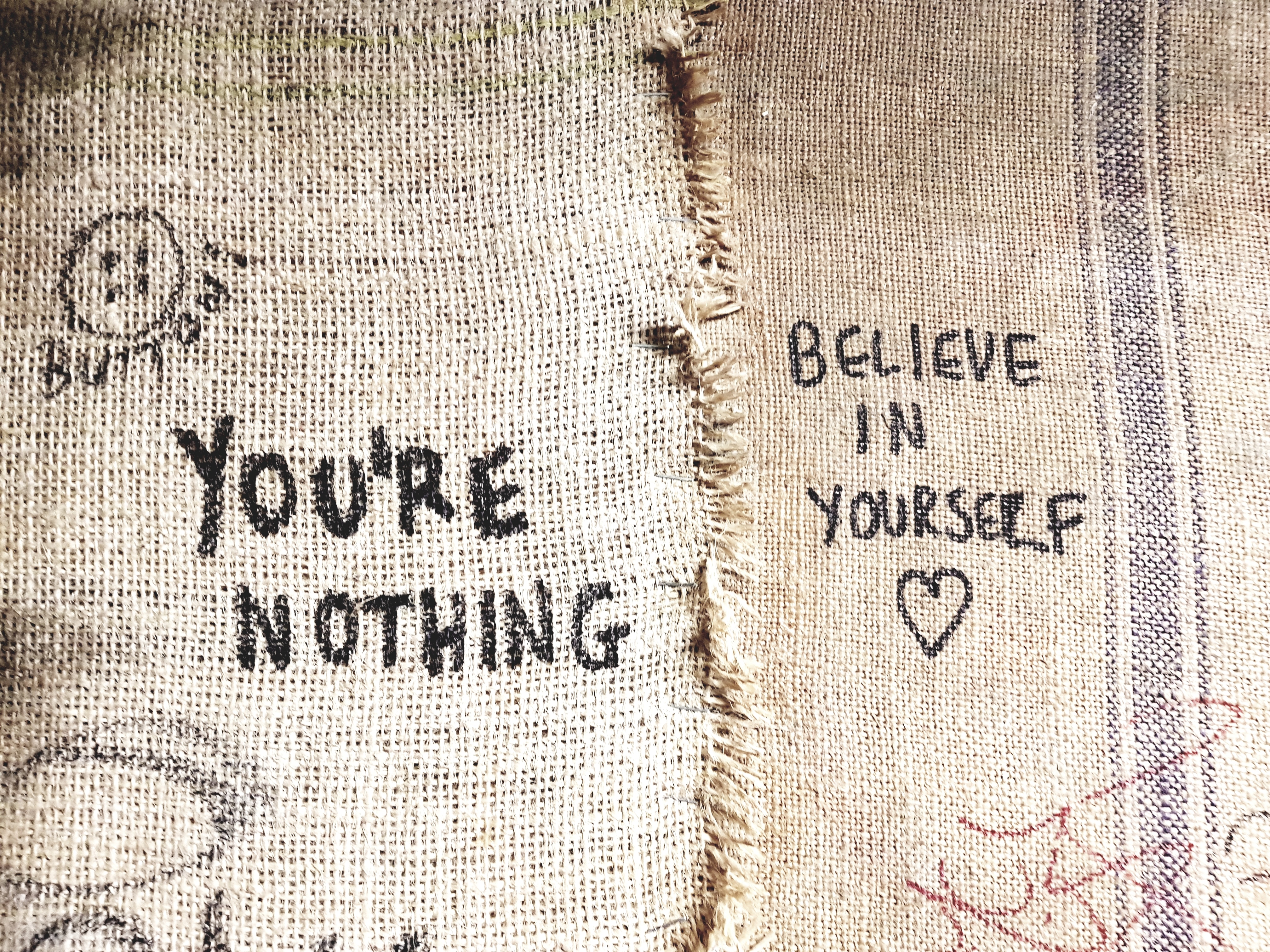 Photo by Max Brown on Unsplash
Death and life are in the power of the tongue,
And those who love it will eat its fruit.
(Proverbs 18:21, NKJV)
Words have power. The power of translating our thoughts into reality. Our lives indisputably revolve around this energy in the form of sound and vibrations. Reflecting on this powerful influence, the words that we utter can mainly make or break someone. Beacons of inspirations, encouragement and enthusiasm are words spoken constructively and mindfully. On the contrary, the destructive use of words will lead to disappointments, disagreements and lies. I love how Gary Chapman, a true philosopher of love languages used evocative metaphors to describe words as bullets and seeds in his book titled Love as a Way of Life . Those are indeed the perfect way to represent the contrasting impact of words in our lives.
Look, hey, I am not a preacher, not a writer, and not a philosopher... but I am living on the same Earth as you do. Our worlds might be different, but there are things that we can relate in the prospect of using words in our daily lives from as simple as your usual text messages to your genuine wedding vows. Have we not seen how words are either taken positively or harshly criticized, to an unbelievable extent? Sure, we have lots of motivational and inspiring videos, songs and stories from YouTube, Instagram and TED Talks... but we also have seen how words can be abused through a spread of viral messages on Twitter, Facebook, blogs, and other similar social media platform. Even those restaurant and hotel reviews! Whether these are entirely true or not, that is a different story altogether.
I, for one, am not saying that I am always heedful with my words, but I try to, and being a teacher helps me. A LOT. In my profession, my words play a huge role in developing the personal, social, emotional and intellectual development of my students. They see me close to 40 hours per week and that makes up almost 25% of their time per week. That sure is a huge chunk of influence I have in their lives. Over the years of teaching, I have learned (and am still learning) to listen patiently, communicate tactfully and gently speak the truth into the lives. Using my words as seeds to feed into their confidence and positivity has been my ultimate goal as a teacher. Even when sometimes I have to exaggerate a little to get them back on their feet to keep going for more.

Darling, our words have impact, so think before we speak.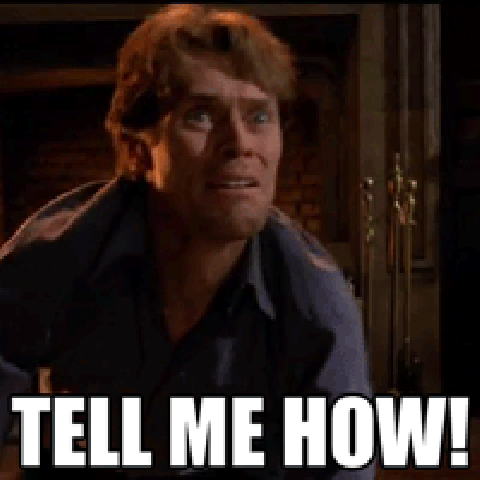 Image Source
1. Always speak from a place of love
Ain't this a super prevalent phrase we have been hearing? Our words convey our feelings and the tone that we use also gives the edge to it. Words create perspectives, emotions, dreams, visions, and truths (and lies too). Receiving kind words and words of affirmations are like music to our ears. It breathes life into us, just as quoted below:
Pleasant words are like a honeycomb,
Sweetness to the soul and health to the bones.
(Proverbs 16:24, NKJV)
2. Use more positive "I _________ you"
I appreciate you, I miss you, I adore you, I care for you, I am thinking about you, I like how you, I am with you, I support you, I will do this with you, I hear you, and of course, the ultimate I love you! These phrases will aid our speech if we are required to give constructive feedback and opinions to others instead of starting off negatively or in an unpleasant manner. In other words, what we have to say will emphatically be heard and accepted.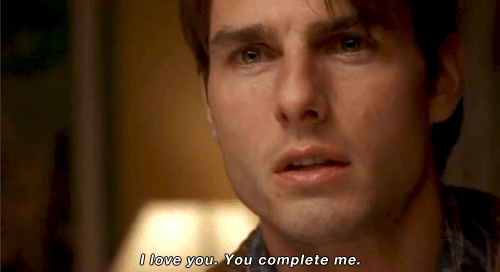 Image Source
3. Improve self-regulation skills
Self-regulation is a good stepping stone to establishing positive communication and relationships. Taking time to slow down and realign our feelings before saying something or making decisions is of paramount importance. Be it subtle or intense, conscious or unconscious, self-regulation will increase our emotional well-being. Moreover, it is more attainable when we focus on our core values or life values instead of our fickle feelings. Remember, we do not intend to make our 5-minute outbursts as our 5-year regret.
4. Have a heart to welcome corrections
Hijacking one's dignity for the sake to prove our points will likely lead us to despair and loneliness. The truth is we are not perfect, and having said so, we will not produce perfect results. Making mistakes is truly just part and parcel of life. One way we can foster the use of words positively is to have a heart to welcome corrections. When we are corrected by others, we are growing in maturity and humility.
The ear that hears the rebukes of life
Will abide among the wise.
He who disdains instruction despises his own soul,
But he who heeds rebuke gets understanding.
(Proverbs 15:31 & 32, NKJV)
5. Use funny and loving names, emojis & GIFs
Today, we have a range of modernized opportunities to broadcast our words of affection and affirmation through emojis and GIFs! If you know me well enough, you would know how much I adore emojis and GIFs. Chat platforms like LINE, WeChat, WhatsApp, Skype, and Facebook Messenger are never the same. EVER. Living abroad away from my family and friends has been quite an adventure, but I love surprising them with my trail of emojis, GIFs, pictures and most recently, songs in our chat groups. Well, songs are words coupled with melodies. Pardon the Malaysian slang, some Chinese dialects and anything else that is foreign to you. Nevertheless, it made me smile!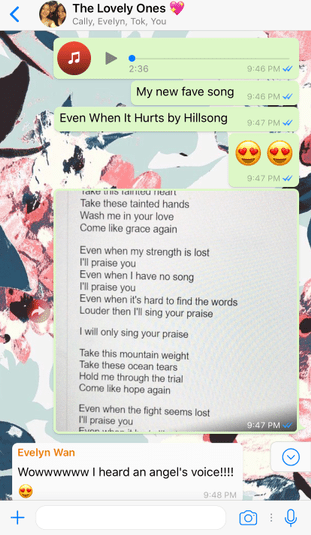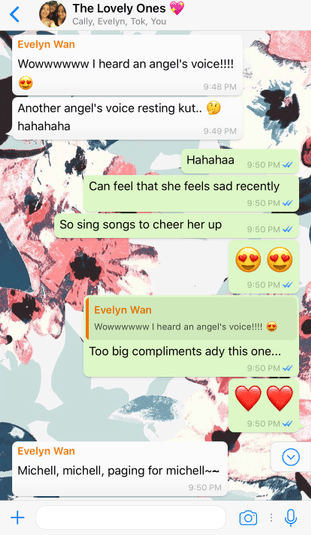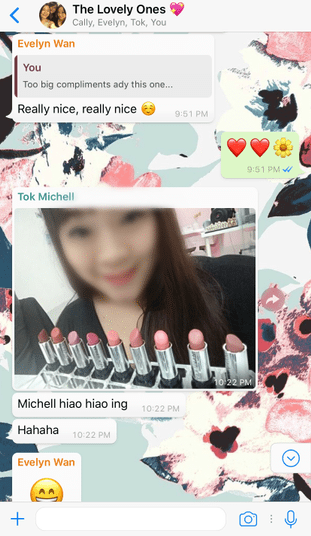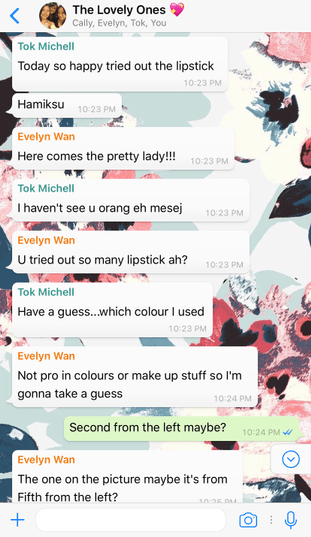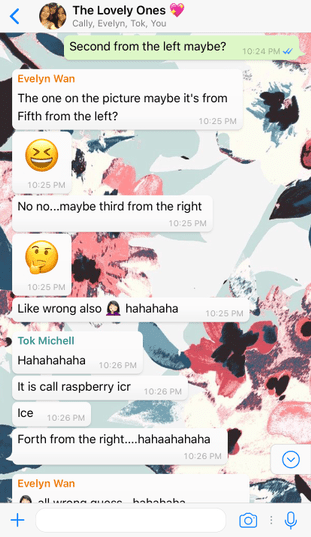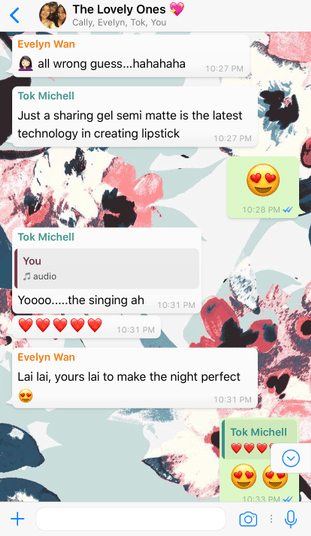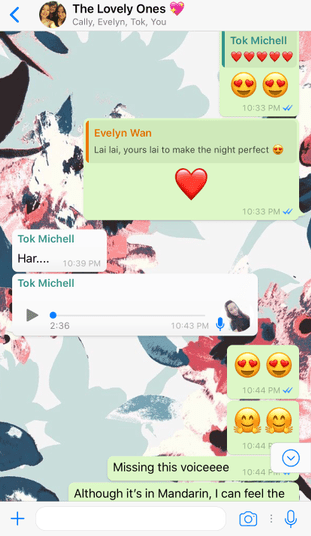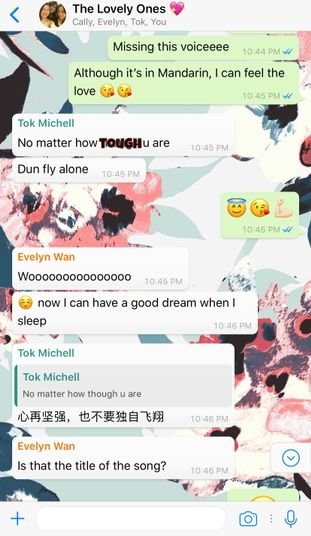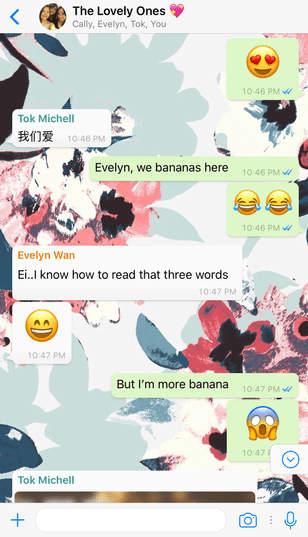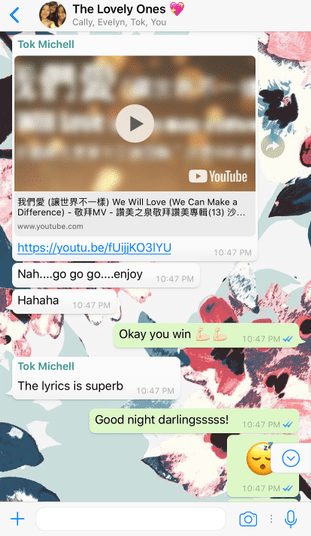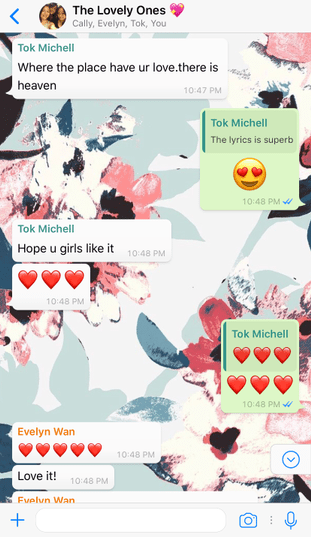 To sum up, words significantly empower us in deeper ways than what we imagined and envisioned to be. Choosing to speak words of life and inspirations takes us into a wondrous, fulfilling journey. I hope you are benefited from the suggested five ways on how to amplify the power of positivity through words. If you have other ideas, feel free to add them in the comments section below. :)
Finally, words as bullets or seeds, this is the question for each and every one of us to answer and ponder.

Thank you for reading my post today! Hope you enjoyed it.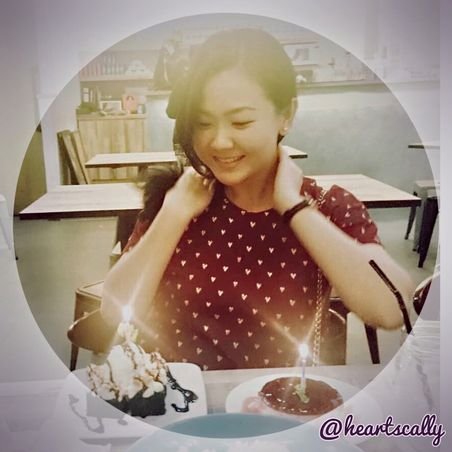 Animated Banner Created By @zord189