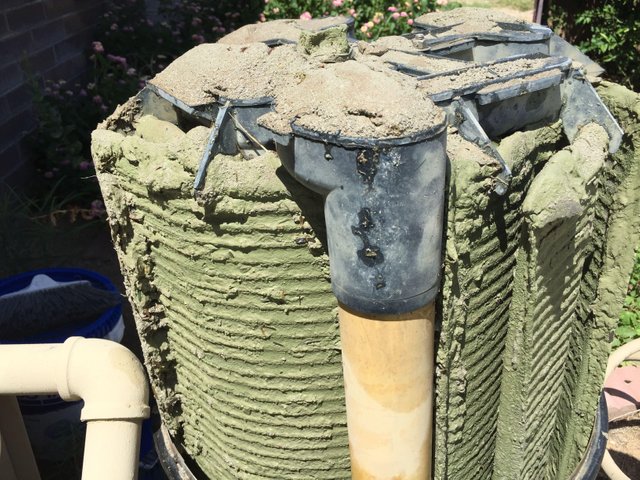 Cleaning the pool filter can be a pretty big headache but it is necessary because the system is under so much more pressure if it isn't cleaned out.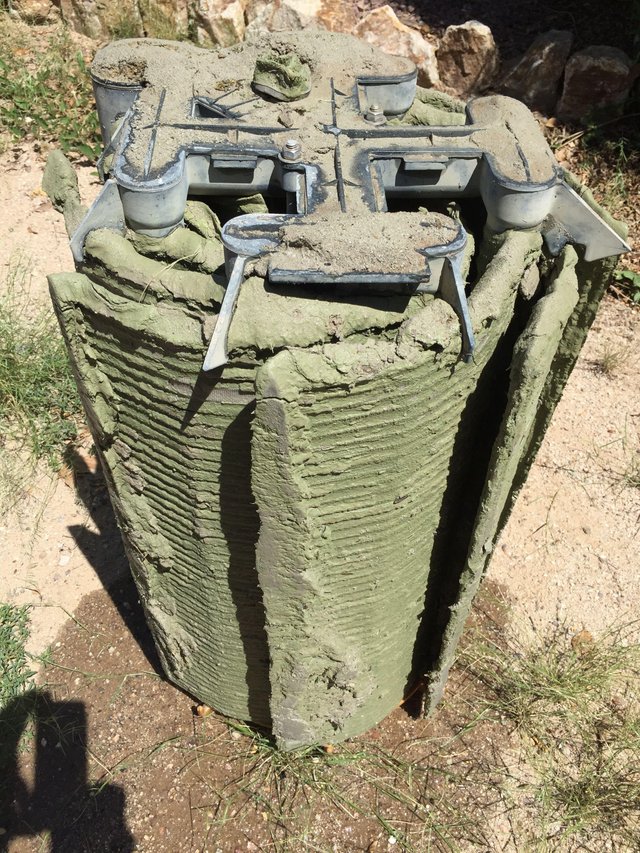 This is a Diatomaceous Earth filter. The DE sticks to the grids and then when the water filters through algae and other particles will get stuck in the very fine powder. In some ways these work better than Sand filters.
After you take it out and spray it off a ton it is ready to go back together.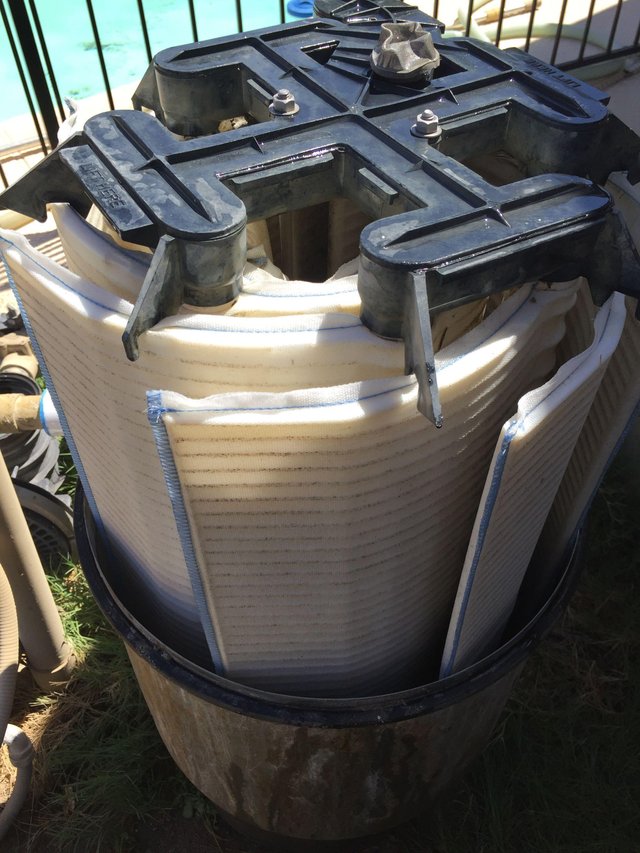 After it is back in you have to put DE down the skimmer so it gets sucked into the filter and sticks to the filter grids.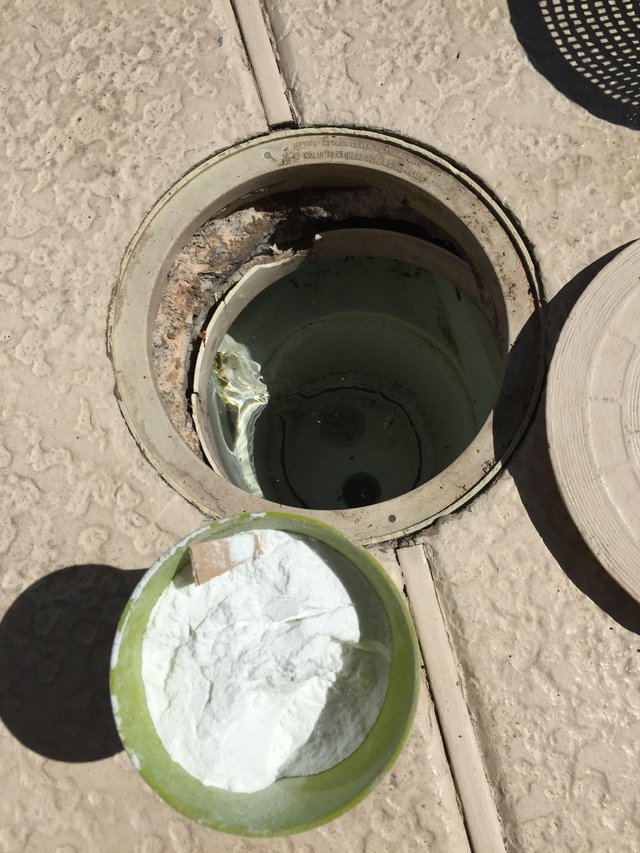 I put about 8 to 10 cups of DE in.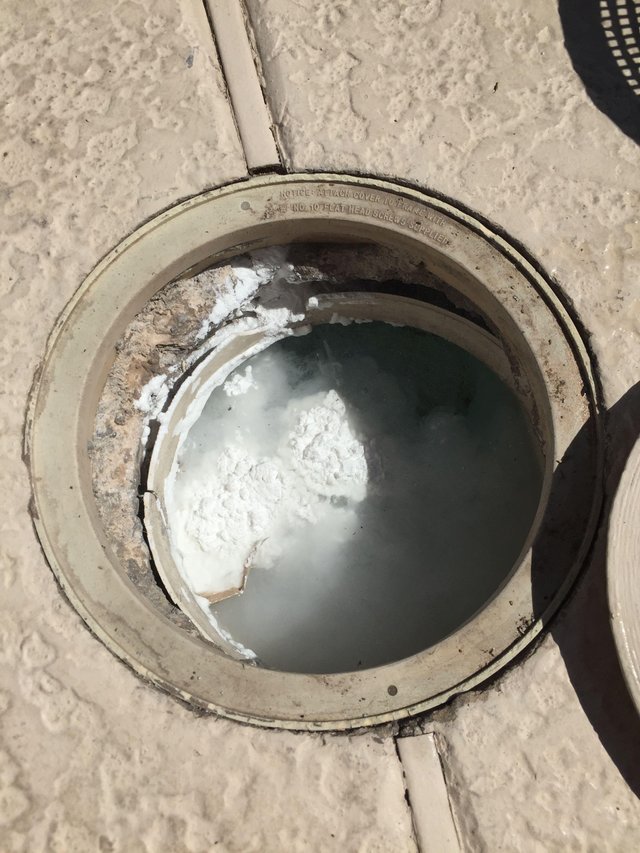 The goal is to get back to clear blue waters!