Spotlight on Polonix | My honest opinion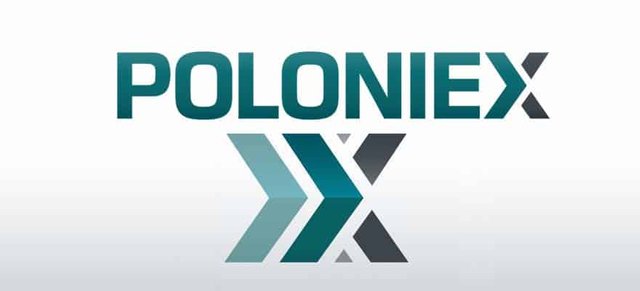 src
Hi all! iIn response to the contest hosted by @steemitblog, for the Spotlight on Poloniex contest, I bring you a summary of my honest first opinion and what I have discovered and that catches my attention. I hope that you are also encouraged to participate.
My Previous Experience:
My experience with exchanges began when I came across faucets back in 2017, at that time on the recommendation of many knowledgeable users, I started using Bittrex. At that time, more than two years ago, this platform allowed transactions between different types of cryptocurrencies.
I remember having placed a certain amount of cryptocurrencies in my exchange wallet, that I had planned to transform them into many other lesser known/low marketcap cryptocurrencies. Steem was one of them. I had bought steem and planned on moving it to my steemit wallet and power up my steem power. However, due to some technical glitch or some other error, I wasn't able to do that recently.
Last year, I think that out of ignorance and also because I was a bit far from this crypto world, I was not aware of the changes that were happening in those days in that exchange, and one fine day I received several emails advising that I could no longer have those cryptocurrencies in the portfolio / Wallet, which had to mine them. When I read the news, I read that Bittrex was closing its platforms in many countries and limiting usage in many others. This when combined with the ongoing crypto ban in India, spelt disaster to my already shrunken portfolio.
Then I tried to subscribe to other platforms but after some time I gave up.
Poloniex: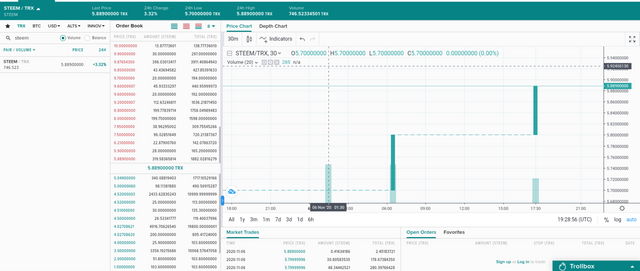 Recently I have been following the updates of Steemitblog and I got this monthly Steem Crypto Challenge contest that this time invites me to know about Poloniex. So I was researching and reading about it.
From my previous experience with exchanges, and from all the above I can say that the first thing I did when looking for information about Poloniex was to verify if it currently has operations with India. So I started to read recent publications carefully, trying to verify this, and I was able to verify that yes, it does operate for this country, which I think is very good news. In fact Poloniex serves about 200 countries.
My main aim was to see if there were any added limitations that I would have to deal with provided I decided to go with this exchange platform. Luckily, there were none. The best part was that there was no need for any KYC either. I don't know how most of you feel, but KYC is one of the most time consuming parts of an exchange if you would ask me.
So, I decided to give Poloniex a go. So far, I'm loving this platform. The ease with which I can manouver through the various pages is simply unreal. The added security and liquidity just makes it an irresitable deal.
I understand that there are many exchanges and only a few are those that remain at the top, I feel Poloniex is one of the few on the top. This is not an exchange that was found yesterday or a month before. This is an exchange that has been through more than half a decande of crypto market volatility..
My Favorite Features so Far on Poloniex:
Some of the characteristics thatmoves my attention towards Poloniex are:
It operates in about 200 countries.

It supports a large number of cryptocurrencies for exchange, including major BTC, ETH, USDC, XMR, and USDT and more than 100 altcoins.

It does not exchange fiat money, this more than a disadvantage I can consider as a characteristic to take into account so as not to get confused at a certain moment.

It has a high level of security because part of your funds are kept in cold wallets, which means that if you are hacked, your funds will not suffer major losses. This seems like an excellent security measure to me.

Poloniex is registered with the Financial Crimes Enforcement Network FinCen an organization of the United States Department of the Treasury that ensures the security of online financial services and prevents money laundering.
For all these characteristics I can conclude that Poloniex seems to be a reliable platform for a crypto trader to use.