Another terrible Poloniex experience
I've been on Poloniex for a year now. But 2 days ago, out of the blue, my IP address has been banned by Poloniex, or as the message says - "banned temporarily" and I am "being rate limited".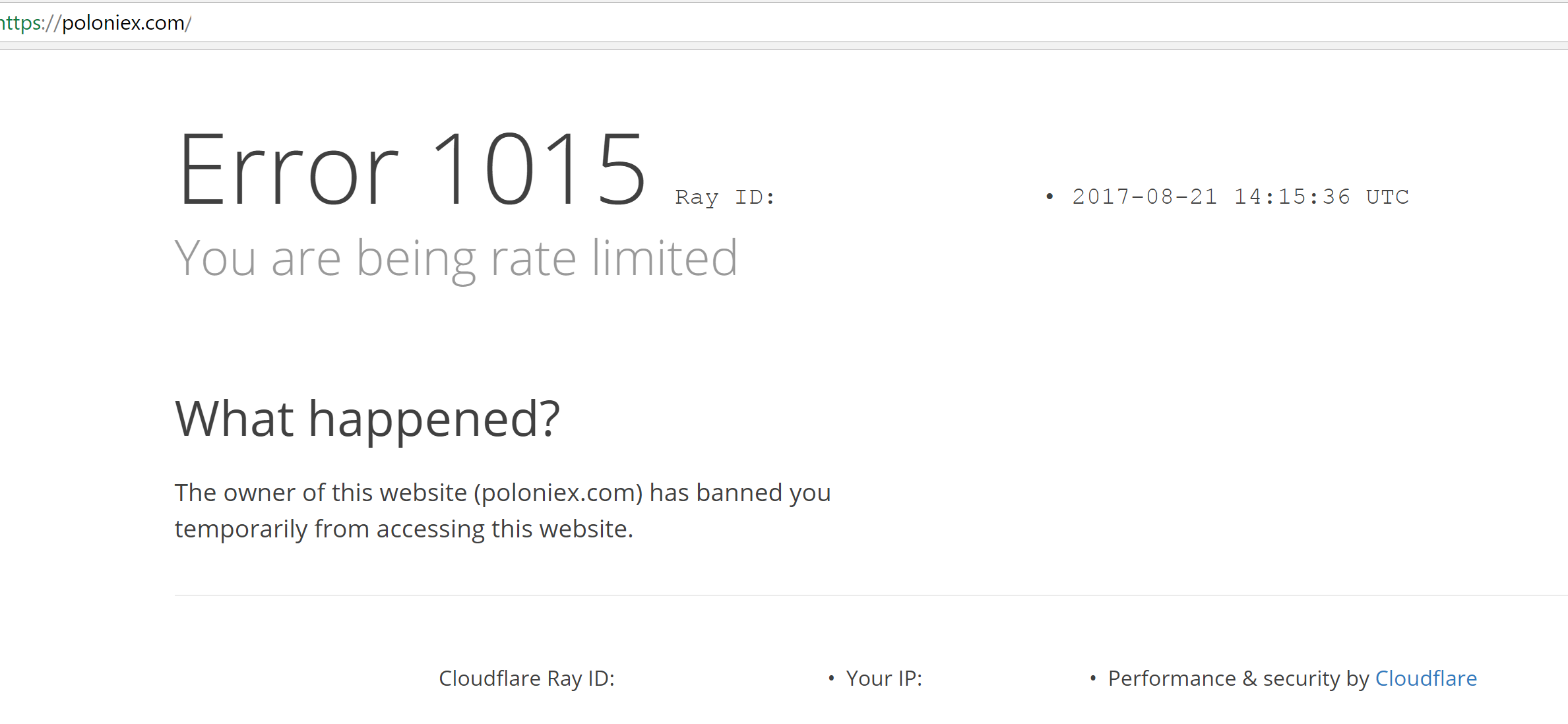 I would understand such measures if I was abusing site access by using bots, API or whatever. But I don't use anything like that, I'm just a regular user, who logs in few times a day.
I wrote to the support, hoping they will quickly fix this unfortunate mistake, or at least tell me the reason why my IP got banned. it's been 2 days now since I've created the support ticket, but I still got no answer. Nothing. Looks like they are just ignoring me.
Well, this is the last straw for my relationship with Poloniex. I've had enough. Now using VPN to access my account and move all my funds out to other exchanges. Goodbye Polo, you will not be missed.