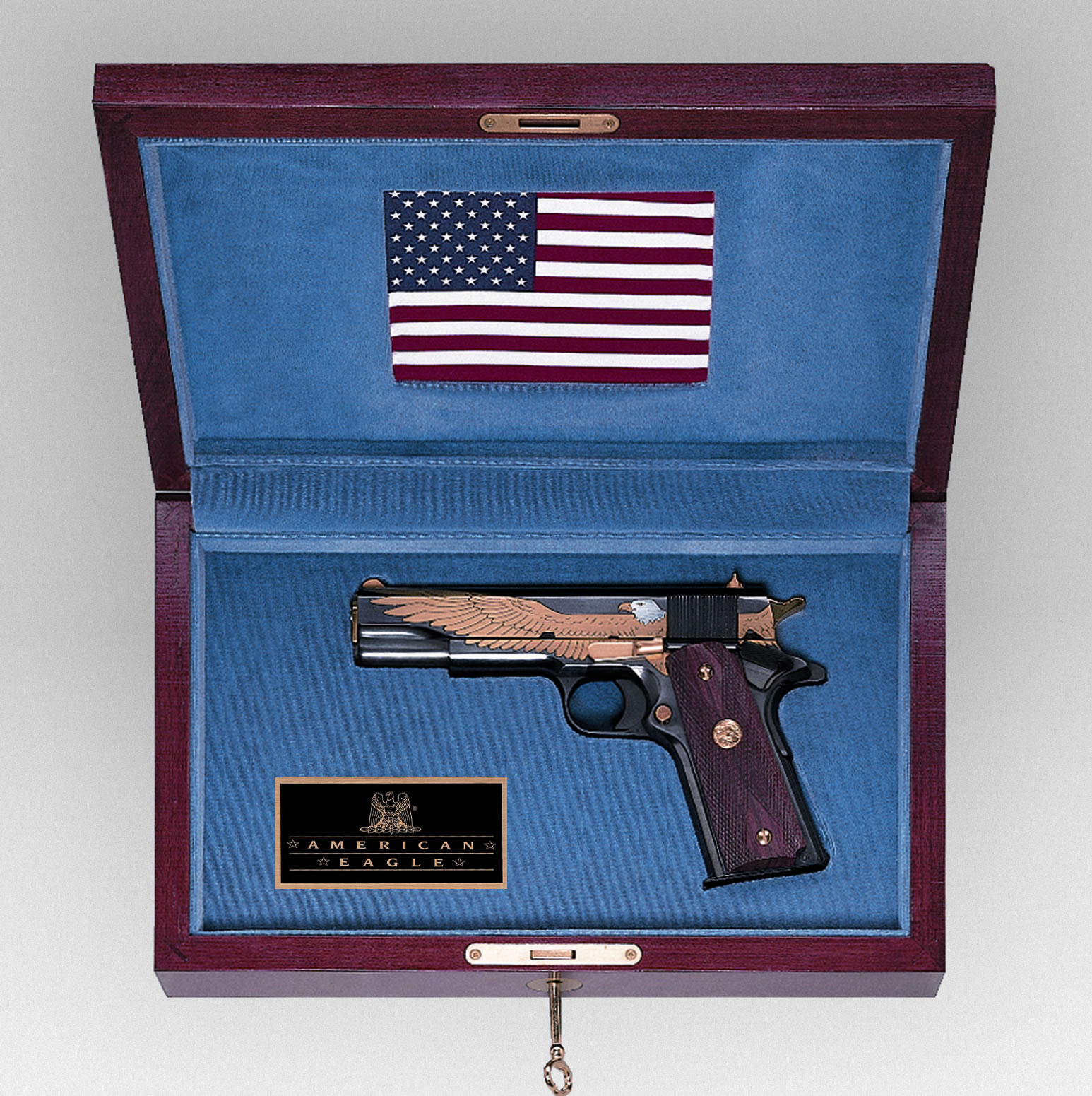 The people of the United States have reached an impasse on gun legislation. Those on the left are demanding radical amounts of spending and substantial expansions of government authority over individual liberties to limit gun deaths. Those on the right say that the measures proposed are even worse than allowing all the gun violence and death to continue, and would be ineffective anyway. The gun lobby knows they only have to maintain a stalemate to remain victorious, and they are doing a great job.
I have a proposal that I think the Right and the Left can both get behind, and, crucially, it could also find massive financial support from a lobbying group even more powerful than the NRA. It's very simple. Require that all guns be insured against causing wrongful harm.
Benefits of this:
Insurance lobby is even richer than the NRA, and can win that political funding fight.

To maximize their profits, insurance companies would instantly start funding massive amounts of research into the risk factors to society of every single kind of gun in existence, and the correlations between different types of gun laws and claims they have to pay out. We could then use their research to improve gun safety laws across the country.

Emotional arguments would be cast aside by the actuaries who determine mathematically the true expected amount of undue harm caused by firearms. Politics would not be a part of the decisions -- just math.

The bloodier the history of a weapon (or person) is, the more somebody would have to pay annually to keep said weapon, pushing everyone gently toward more reasonable caliber weaponry.

People would stop keeping guns they don't have an active use for, because they would be expensive to insure.

People would take extra precautions to prevent their guns from being misused, because it would cause their premiums to go up if they were.

Money would be set aside already, provided collectively by gun owners, to pay out damages when guns cause undue harm.

Everyone who wants a gun can still have a gun (really, any gun they want), as long as they're willing to pay the actuarially determined societal cost.

Over time, as insurance companies offer immediate financial incentives for people to get safer about ownership, a culture of gun safety would likely develop.
---
So, what do you all think? Please let me know in the comments and promote this post if you think it is a good solution, and point out any flaws you see it in. Obviously, it's not a perfect solution, but it's one that I think is politically POSSIBLE in the current environment, and that makes it head and shoulders above everything else.