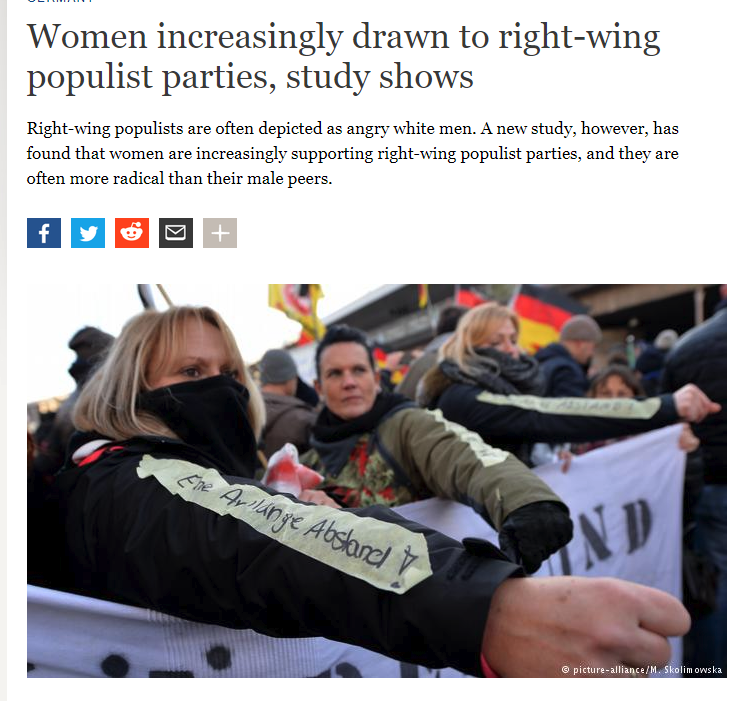 Sauce: https://www.dw.com/en/women-increasingly-drawn-to-right-wing-populist-parties-study-shows/a-45284465
"The report also highlights how women are actually more inclined to subscribe to strong xenophobic and Islamophobic beliefs than men."
Maybe it's because they don't like getting stoned for not wearing a burka or for not marrying their rapist? And for the latter, if he agrees that is... Just throwing some ideas...
Nah, now that I think of it, it's probably because of internalized misogynism caused by the (white) Patriarchy!