Although not currently possible everywhere and only a stopgap measure for increasing unemployment due to automation and AI, I am interested in exploring a Universal Basic Income (UBI). I don't know about your countries specifically, so I will look at it from a more Finnish-model perspective. I have many things to go into so I am not going to make monster posts on this, just look at various aspects as they arise in my thinking.
Ever thought how the unemployed feed the top end? Many of the top earners complain about having to pay for the unemployed but, is this really an issue as everyone has to pay but, not everyone benefits. At least as I see it.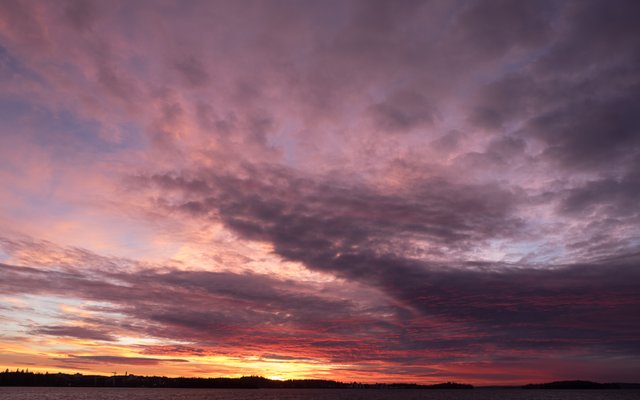 Lets say a regular, single unemployed person gets 1000€ a month (this figure is high but possible in Finland) and then decides what to do with it. What is possible?
Rent - 500€
Food - 300€
Utilities - 150€
Extras - 50€
And, gone.
Ok, now where does that money actually go? Is it going to small, locally owned businesses? Well, the rent money (can't get a loan to own on unemployment benefits) goes to someone who is able to afford an investment property to lease out, they are unlikely to be working at the local supermarket packing shelves are they?
Talking of the supermarket, the 300 on food is going to be used there but, that is a conglomerate (in Finland it is essentially a duopoly) with shareholders who for the most part are also unlikely to be the workers at the supermarket. The utilities will also go to publicly listed companies and the extras are unlikely to go to small locals either.
At what point does that 1000€ touch the middle class considering they are the major providers of the funds? Don't you find that interesting?
Now this is where I think a UBI will be helpful as instead of distributing 350 million every month to the (in Finland ~8%) 300,000 unemployed of the community, it distributes a couple of billion every month to 3.5 million instead.
Now, that doesn't seem cheaper does it? But, consider that in doing so it wipes away all bureaucracy and red tape associated with it and all of those government workers who seem disinterested for the most part in actually doing their job. I read a story the other day of someone who went in to the unemployment office looking for a job and the person behind the counter Googled 'Jobs in Finland' and turned the screen to face him.
Ok, but how does spending more tax money help? Well, distribution. Where the unemployed are only able to subsist on the benefits, they are now able to work freely without losing them. This means that they can get part-time work and earn more than they were on unemployment before but, that is not where the major benefits lay.
The benefits lay in the massive mid-section where (lets assume a UBI of 600€) they do not necessarily need it but, it is definitely welcome.
Firstly, there will be a whole group of people who currently can't quite afford to buy who will then be able to have a chance if they want rather than keep renting. Some who are currently struggling may reduce their mortgages faster. This means that in the future as unemployment likely continues to rise, there will be more home owners who will be able to live more easily off less income as they don't need to cover rent.
Next comes the people who wanted to do a few more things but just couldn't afford it. Perhaps join a gym, take art classes or guitar lessons. Maybe they will take their family out to dinner more often. Not only will this be beneficial for mind and body experience, it will also touch the small business operators much more heavily.
The dance teacher, the gym instructor, the local wood-worker that crafts coffee tables. This creates additional spread and revenue streams among the average middle. And, provides additional revenue streams for the previously unemployed as they do not have to worry about losing their benefits. It also allows them to try to do what they enjoy doing for money and with more disposable income spread across a diverse network, the customer base needed for some success is larger too.
Remember that all of these events are taxable events and there are many more of them than previously. The price keeps coming down on the cost of the UBI the more the distribution spreads. This is the interesting thing and the thing that will 'lessen' the willingness of the large corporations to support it as more local businesses supported, the less large business gets supported as it starts to distribute wealth to the working classes.
The ones at the top who don't really need it at all? They are more likely to just invest it again as they would with their current surplus. What would be interesting perhaps is to invest it into some of the startup small business operators and give them a grant to boost their potential to grow early. That might be an interesting side business too where more people can be angel investors.
So, who suffers? Well, no one really as it gives a chance for a lot more people to benefit by doing something they enjoy however, with more distribution and more competition, the chances of very large benefits by any one individual or organisation is considerably lessened. So if there is a harm, it is in the massively high peaks a people slowly find local alternatives and develop their own additional revenue trickles.
Of course, there are many other sides to this too but I am going to try to section it into smaller things to consider, not all are positive. It isn't really a hard sell to try though as the current system is obviously not working and no amount of tweaking it over the years has had a significant effect.
For the most part, the changes in unemployment is often due to shifting employment from one country to another. Essentially, countries are competing against each other and offer the conglomerates incentives to set up shop in their country. That generally means tax breaks or support to hire the unemployed. That is all cost too that should be added to the unemployment burden, the cost of employment.
What the UBI does is distribute wealth and creates a larger pool of disposable income to spread. If recipients change their buying behaviours to a more localised base, it will encourage much more hobby businesses and additional revenue streams and wil likely allow people more opportunity to get paid for stuff they actually like doing on the side.
As automation shifts into the workplaces, it is possible that people at least for the time being will still be able to live and work off their hobby and if smart, decrease their future costs of living significantly in the process. At least for me, it is a few things more to think about for ways to approach a more stable, enjoyable and supportive future.
What I do find interesting is the similarity to the Steemit platform and its ability to support a diverse range of users. It all comes down to distribution.
Taraz
[ a Steemit original ]