Democracy is dead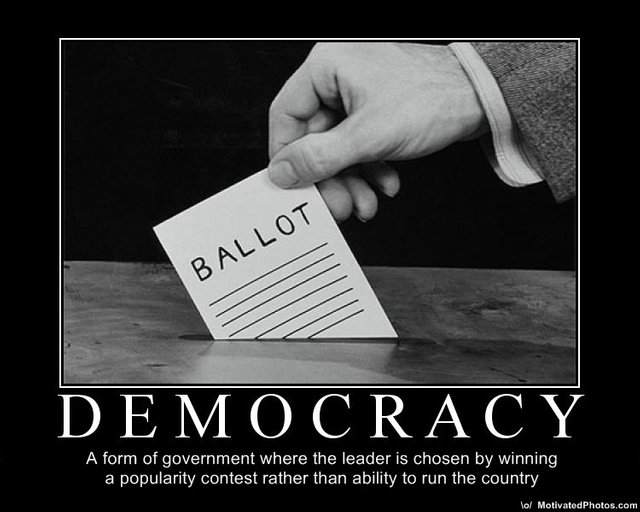 The recent China virus panic in the West has clearly demonstrated the monumental failure that is democracy - the predominant governing theory, to which the modern humanist religiously and dogmatically adheres. The sham that is "representative" government in the West is beginning to unravel, as their information distribution infrastructure becomes unhinged in their race to garner more viewership by spreading panic and fear, as their society crumbles into dust around them. The so-called "freedom of press" or "freedom of speech" is shown to be nothing more than license for opportunists and hucksters to profit by increasing chaos and misery in their so-called "free" societies. The only proficiency of the Western "free" press is in spreading panic, ignorance, and discontent; the "freedom of speech" is nothing more than license to disseminate ignorance and to detract from the common sum of human knowledge. The deadlier sickness, with which the West is infected, is not the China virus, but their information dissemination operatives who spew out garbage with every breath they can muster, every second of their worthless lives.
Democracy functions only when the institutes of information distribution operate to provide contextual understanding of issues under consideration. Yet, what is the current state of information dissemination in the West? Do these provide any context to any issues that the public wishes to understand, or rather do these media and education outlets actively strive to manipulate and twist information to manufacture perspectives that coincide with their agendas and interests? Why is "freedom of speech/press" sacrosanct, when for the past half a century, these media outlets have done but naught to coordinate efforts in undermining their respective civil societies with half-truths and outright lies? The classical conditioning of the Western mind to instinctively defend "freedom of speech/press" would bewilder Pavlov himself.
The voting public of the West has no clear understanding of their current circumstances, nor the relevant political issues affecting their daily lives. Worse, they favor the manufactured issues and circumstances, of marginal relevance, their "free press" instruct them to believe as important and think accordingly to what their information masters command. Thus, indeed, their populist whores elected to office can claim, with plausible deniability, that they are acting in the interest of the public conditioned to believe that the interests of their masters coincide with their own interests. When those whose mental capacity does not allow for discriminating between candy and detergent products have the capacity to influence sociopolitical policies, how can any sane man consider such political arrangement to be rational or beneficial? Ignorant voting populace is more dangerous and damaging to a society than that of an unhinged emperor; for even a Caligula could be turned away from ill-conceived foreign expeditions.
Western democracy is dead. This humanist experiment ought to be discontinued, and a more rational political arrangement must be established, if the West desires to preserve what remains of their society. A thorough re-examination of their sociopolitical policies must be conducted to evaluate benefits and hazards of every "self-evident" privileges (termed "rights") granted to its subjects. It is not Russian intervention, or Chinese money, that threaten Western sociocultural survival, but the poisonous humanist assumptions and their insidious "free press." Without radical reorganisation of their sociopolitical matrix, the West will continue its political dissolution and social disintegration.