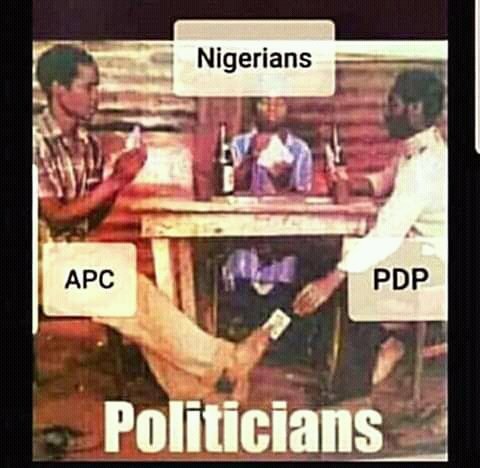 Take from my facebook wall
How funny enough this picture vividly potrays Nigerian politicians. We Nigerians will be busy struggling on who to place on the seat of power while our politicians are busy doing their mind game on us.
On the surface, we think they are for real. While underground, they are together playing the game on us...
This is a wakeup call for us all!! They are doing what dey love going while we kill ourselves. Election is around the corner everybody should be wise.
I dont advocate for human government because i know they can solve all mankinds problems.
Politicians are after their pocket and as such, are busy cathering for their next 20 generations to come while we cant even cather for our daily food.
I just want to drop my first post of the year here