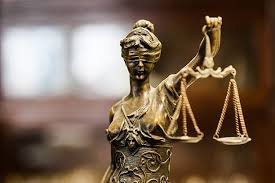 The local, federal and international courts have the power over the use of force to enforce the laws they swore an oath to protect. No matter how corrupt the legal system becomes, there is a way that is available for us to create checks and balances with the legal system, in accordance with law.
The better we know our laws where we live and the current legal system that available, the better we will know how to change them to ensure they serve the people and not private interests.
We have five methods to ensure the legal system is one that is balanced for and by the people. These rights must be utilized or we are forever at the whim of elected leaders who don't represent us.
Initiative – Join us to make amendments to laws, entirely new constitutional amendments, or call for a constitutional convention of the states on issue-specific policy. When in alignment with constitutional concepts to limit government, voting is not violence, voting can reduce government harm. Anarchist arguments against voting for moral issues are baseless when voting objectively can be used to reduce the power of the State over people. There are many examples and we will explore the policy that solves government problems to show there is a balance where voting can be pragmatic and enable freedom currently being limited by corruption in government.
Referendum – Join us to vote NO on all the bad ideas from the legislators in your State. We have the right to veto laws all over the nation, it's time the people start participating and prevent further degradation of our constitutional rights.
Recall – Federal Senators who serve six-year terms need to be removed from office more often. With the recall process, we can kick them out at the next election. We can recall any elected officers of the State with this right. It's time we reduce legal corruption at its source.
Recall - Join us to kick politicians out of office. The majority of people don't want the sitting Senators with six-year terms, let's vote them out at the next election so they can never return. Every incumbant should also be put on the the recall to show them we are done with them and the power to hold office by appealing to special interests is over.
Citizen Grand Jury – The one checks and balances with the Government we have left that works directly within the juridical system is the citizen grand jury. Available in six states currently, this right gives the people the ability to convene our own grand juries with all legal expenses ensured by State funds.
Join RIPAC to ensure we can utilize these processes as the first citizen's PAC.
---
Nomination – The solution that ALL political parties are missing, is establishing a current model for representation. The idea of non-party solutions can be carried through candidates as the system is established today, however, it is not the ultimate goal of RIPAC. Through decentralized governance, the reliance on politicians can be eliminated altogether.
Regardless of your political ideologies, we should all be able to come together for the idea of constitutional direct-representation. Unlike indirect representation that we have with candidates today, we need new candidates who utilize online consensus building applications that allow them to engage with their constituents and for their constituents to engage with them equally as a segway to a legitimate representative republican system.
Candidates need be nothing more than servants to carry out the public will, as long as it's aligned with the constitution and the philosophy of the non-aggression principle. The Quorum E-Democracy will assure that the people have the ability to be represented.
When we start replacing politicians with people who simply vote on behalf of the constitutional values of their constituents to stop government power, the culture of politics will transform and eventually, people will realize we don't need politicians at all. The day we can vote on policy to replace politicians with code will be fast approaching. The decisions will still be based on a consensus of the people but we will streamline the government, eliminating wasteful spending and risk in having politicians who can become corrupt and represent special interests rather the people ourselves.
---
Duplication Principle
Our individual efforts alone will not save our country from tyranny, one unified force of a critical mass of people must be established to have permanent ballot access. We will provide motivation and training to enable a duplication principle to unfold our massive collaborative effort. Individuals just like you will be participating regularly to grow our numbers so we can have a total solution to stop corruption in government with Permanent Ballot Access.
Perhaps the most profound aspect of our project is that we can achieve the number of necessary members for complete ballot access in a relatively short amount of time. If each person who reads this were to share this information with just 3 friends or family and then they shared it with 3 more we could collect signatures to put any initiative on the ballot in weeks not months. A complete system of public checks and balances is easily acquired using the duplication principle.
Many hands make light work. We must unite our efforts in a coordinated way to overcome our obstacles.
Simply by using Facebook and other social networking websites, public participation in our quorum will expand. We can have permanent ballot access in just a couple of weeks using this duplication principle! This does not mean it absolutely will happen, but the possibility is there, all we need is the intention to create the reality we wish to see. We have nothing to lose and everything to gain. YOU are your own leader in this process. This project is not about what this organization can accomplish on its own, this is about what WE can do together for mutual goals. We are enlightened about permanent ballot access, we will never stop working towards our goals.
If you can show our website to just three people who join, who send it to three others who join, who then do the same and the process continues, we will have permanent ballot access in nearly every state in a just a few weeks.
Here is an example:
Week 1 – 1 x 3 = 3
Week 2 – 3 x 3 = 9
Week 3 – 9 x 3 = 27
Week 4 – 27 x 3 = 81
Week 5 – 81 x 3 = 243
Week 6 – 243 x 3 = 729
Week 7 – 729 x 3 = 2107
Week 8 – 2107 x 3 = 6561
Week 9 – 6561 x 3 = 19,683
Week 10 – 19,683 x 3 = 59,049
Week 11 – 59,049 x 3 = 177,147
Week 12 – 177,147 x 3 = 531,441
Week 13 – 531,441 x 3 = 1,594,323
As you can see it is relatively easy, if each person does their part and finds more people, we can make this civil revolution work in few months!
Once we have met our critical mass in any given State, each State group will be able to file the proper paperwork to create legal ballot initiatives and recalls. We will drop money bombs to finance the legal drafting of each petition. We can have a combined outreach from all active members, to qualify our recalls and initiatives immediately.
Learn everything you can from RIPAC. Join our Forum. Contact us to see how you can help and tell others! If everyone who reviewed our website made small efforts like finding three new people a week and managing their duplication efforts, we could save this nation starting right now!
Permanent Ballot Access
Imagine when the people are a 4th system of checks and balances.
RIPAC is putting together an online training system for the indepenedently contracted door to door fundraisers and organizers for a new American democratic republic. Our system will be dynamic, engaging, and solution oriented. We will train our members in positive psychology strategies to ensure the level of interconnectivity between them and our future prospects stands out as a most positive influence with them.
RIPAC offers the nation's first door-to-door, citizen ballot proposition networking solution.
All members of our organization will have the right to apply and become active citizens working for a common mission. Our goals are to unite the people and provide steady jobs for those doing the heavy lifting.
The tokenization of peoples political solutions is upon us. I am working to build a community to develop functional decentralized dapps and crypto currency to manage payments to activists participating in disrupting politics with people's ballot mechanisms.
JOIN RIPAC
EMPOWER YOUR COMMUNITY!