THE NIGERIAN POLITICAL ARENA
ADAMS OSHIOMHOLE : BUHARI MAY HAVE LOST HIS NO NONSENSE REPUTATION, BUT MINE IS STILL INTACT. I'M READY TO SHOW IT.
In 2015, Nigerians were made to believe that the then opposition candidate in the presidential elections, Mohammadu Buhari is a no nonsense, austere, incorruptible, inflexible and single minded patriot whose love for due process and regard for the rule of law can't be questioned.
Nigerians bought the story and many propagated the conjured narrative and saw Buhari as the Messiah of the country ravaged by systemic corruption and facing serious security crises chiefly from Boko Haram.
Even for most of us that didn't support the General in 2015, we had other reasons why we didn't but certainly not because we doubted the integrity and no nonsense packaging we were told Buhari depicts. The lie was really packaged!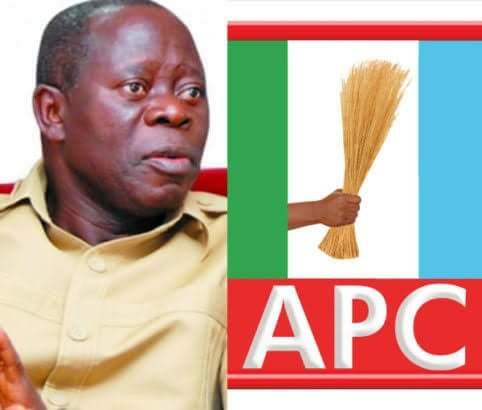 So, when Buhari came on board, we were like, okay, even though we don't like the guy, at least he possess such attributes to turn the tides and reroute the Nigerian ship to a progressive course. Or so we thought.
Since coming on board with his anti corruption posture, we have observed a flagrant disregard for court rulings and institutions, failute to curtail security crises and so on.
Consequently, he has come under damning criticisms from well meaning Nigerians from those who supported him in 2015 including his wife who we hear has been relegated to the "other room" and even the average Nigerian struggling in the streets to make ends meet.
While others may criticise on selfish grounds, it becomes a matter of grave concern when the APC National Chairman, Adams Oshiomhole goes to the press to air out his discontent with the way official indiscipline is tolerated by "Mr No nonsense", Mr Mohammadu Buhari. Let's see some of his statements:
"If the President condones disrespect for his office, I will not condone disrespect for the party.
"And when we expel the minister, we will prevail on the President that he can't keep in his cabinet people who have neither respect for his own decisions nor have respect for the party without which they would not have been ministers.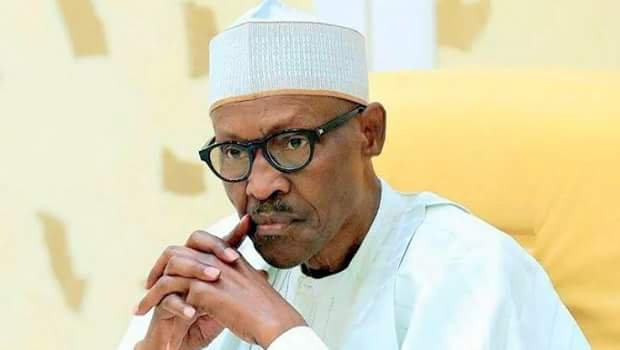 "There are no independent candidates in our system. Nobody, I emphasise, no minister is above the party and they have taken undue advantage of the President's fatherly disposition."
He added, "When a minister sits in his office to appropriate the powers of the board in a democracy — not in a dictatorship — and award contracts that didn't go though boards, those are clear abuse of office for which they are liable.
What Mr Adams is saying is there is serious impunity in Buhari's cabinet where Ministers can boldly disobey the President and nothing happens.
Oshiomhole believes also that some Ministers should be charged to court for awarding contracts without due process since boards were not constituted.
The annoying thing is Buhari can't even address the situation, he needs the national chairman of his party to speak up for him.
This doesn't sound like the person that was sold to Nigerians as a no nonsense, incorruptible, courageous man with zero tolerance for impunity.
These are attributes that made Nigerians believed that Buhari can salvage this country from the jaws of corruption and the dungeon of impunity and if he has it no more, I think he should honourably resign. He seems overwhelmed by the politics in the villa.
While I would have loved Mr Adams to explain to us what he meant by "fatherly disposition", I think I can relate with what he is saying.
The only problem with that is the "fatherly disposition" of Mr Buhari is taking us back to the style of leadership he (Buhari) promised to change and we can guess why Buhari has suddenly become a "father", he is desperate for power so much so that he can sacrifice everything to achieve it.
The call for a reshuffling of his inept cabinet and security chiefs especially the police IG has been rebuffed because he is more interested in loyalty than in competence.
This is not the president we need and we must show patriotism and send him back to Daura to take care of his cows.
Jay Sun with the pen