Late-term abortions, prison terms, and Roe v Wade: What's going on in the US?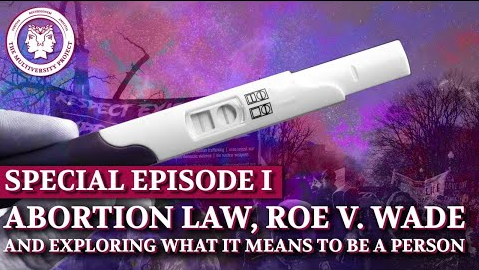 Georgia and Ohio have restrictive abortion laws, HB-481 and others, known as heartbeat laws. Alabama is set to ban abortion outright. Meanwhile, Virginia has legalized late-term abortion all the way up to birth.
Roe vs. Wade is facing many challenges, and it's hard to make sense of what's going on. Will women face possible prison time for abortions? Are abortion rights at risk in the US? Will Roe v Wade be overturned, and was it even constitutional to begin with? And what are the philosophical arguments for and against abortion?
Join the Multiversity Project for an in-depth discussion which touches on the current abortion debate, first principle ethics versus consequentialism, republicanism versus parliamentary democracy, and what it means to be a person.
Important Links
Slate article - Georgia law criminalises abortion
Could miscarriages land women in jail?
Georgia's effective abortion ban
Ohio abortion law & ectopic pregnancy:
How states are preparing/more background on the current situation
---

Who we are
The Multiversity Project is a podcast for higher dimensional education. Join your hosts Arielle, Chris, Kurt, and Katy as we explore philosophy and the multiverse, and uncover the strangeness within.
Please connect with us
The Multiversity Project Website
The Multiversity Project Facebook
The Multiversity Project Instagram
The Multiversity Project Twitter
The Multiversity Project Telegram group
The Multiversity Project YouTube
The Multiversity Project Hyperspace
The Multiversity Project Steemit