FREE AND FAIR ELECTION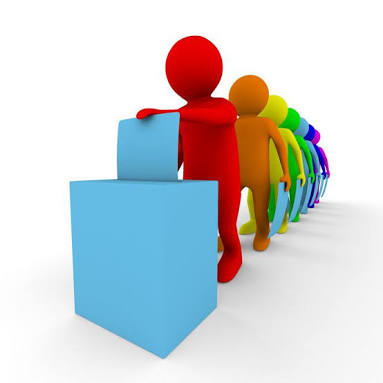 The expression "free and fair election" is gradually becoming a mirage in Nigeria. The recent discovery of underage voters being registered by the Independent National Electoral Commission(INEC) in the northern part of the country. This same issue generated a lot of outcry during the 2015 General Elections when underaged voters were caught on camera voting in northern Nigeria.
Elections in Nigeria are characterised by rigging, ballot box snatching, killings, manipulation of result sheets, thuggery, etc. These atrocities are perpetrated by the loyalists of political parties. As a result of the violence in polling units, there is voter apathy. The political parties use it to their advantage by getting their members involved in multiple registration and voting.
Another problem with elections in Nigeria is the issue of godfatherism. The rich practically use their wealth to sponsor candidates. When they finally get into office, they use the resources of the nation to pay them back. This is part of the reason why there is corruption and under-development in the country.
These anomalies can be nipped in the bud if concerted efforts are made by all the parties involved to remedy the situation. The political parties should field only candidates that are proven technocrats and performers. The electoral umpires should introduce electronic voting to minimize the irregularities. They should also sensitive the voters on proper conduct during elections. Unless these things are put into perspective, there will be nothing like free and fare election in Nigeria.