Corbyn ROCKS Glastonbury!! 🤘🤘🤘🤘🤘🤘🤘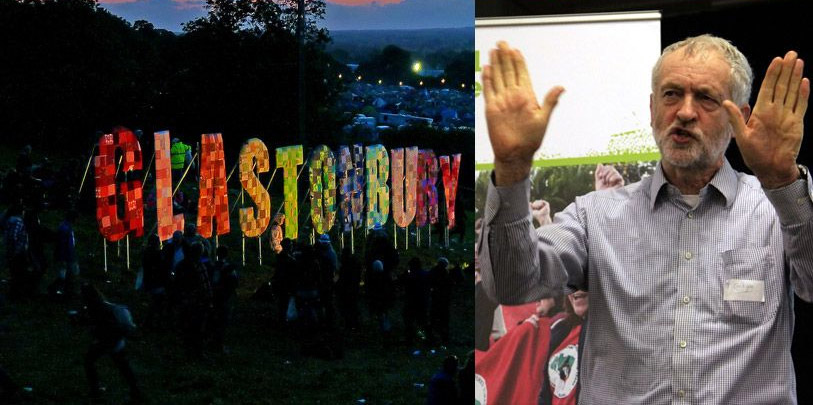 With the "Ohhhh Jeremy Corbyn" chants ringing out you would have thought this was an iconic legend of music stepping out on to the stage! And I would forgive anyone who didn't know who Jeremy Corbyn was for thinking this!
It's so funny yet amazing to watch how the Labour Party leader who failed in becoming the Prime Minister at the recent General Election was getting a bigger ovation than a lot of the actual musicians on the main stage!
Source: Youtube Josh
This for me absolutely shows that things are changing, slowly, in people's psyche's. A shift is happening and these kind of signs show that the youth of today are fed up with the way the current system works!
It does not work for the average person, it works for the big corporations, the big businesses, the Governments that put the rich first. Corbyn wants to head on address this and balance it and this is positive for everyone in the end!
I was gutted that Corbyn didn't get in as Prime Minister but the support he has now got shows that there is a real movement now to change the direction the tried and badly failing system has taken us in for so many years!
Theresa May does not represent the people, that is without question! I want someone in charge of the country who cares about people on the ground level. Maybe Theresa May does care as much as Corbyn does but she hides it better than any UK PM I've seen before!
Anyway this was nice to see today and I'm sure Corbyn's speech would have really connected with many many people!
Thanks for reading!
---