Why was the Mandalay Bay "shooting" in Las Vegas so sloppy?
It was clearly another DHS hoax -- but why can't DHS get their story straight? Why all the contradictions?
FOLLOW 'Barry Soetoro' -- TWITTER / STEEMIT / GAB / BITCHUTE
"Stephen Paddock" supposedly shot people from his hotel window at Mandalay Bay casino in Las Vegas.
He supposedly used a "bump stock" on his rifle to get Full Auto (rapid fire) from a semi-automatic gun.
But the story doesn't add up. Every hour, DHS releases another "story twist," making the story impossible to follow -- or to believe.
There's a reason this Vegas "shooting" story is so sloppy.
Was Vegas another False Flag -- like Sandy Hook? More like another HOAX. Nobody died at Vegas.
MIRROR my Videos -- please credit "Barry Soetoro" with this STEEMIT link:
steemit.com/@barrysoetoro
This video was created by Citizen Journalist "Barry Soetoro" -- and "Barry Soetoro" has all permissions/rights to publish this video.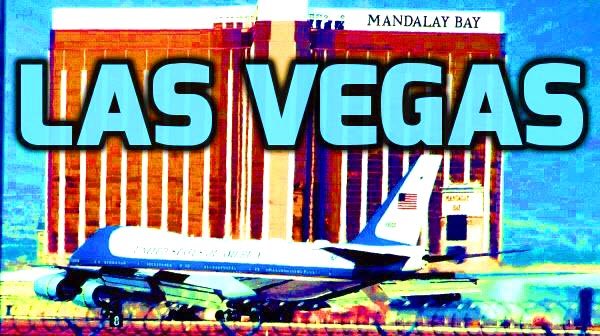 FOLLOW 'Barry Soetoro' -- TWITTER / STEEMIT / GAB / BITCHUTE
FAIR USE STATEMENT
This video may contain copyrighted material the use of which has not always been specifically authorized by the copyright owner. We are making such material available in an effort to advance understanding of environmental, political, human rights, economic, democracy, scientific, and social justice issues. We believe this constitutes a "fair use" of any such copyrighted material as provided for in section 107 of the US Copyright Law.