Is it for Humor? or Indeed Happening?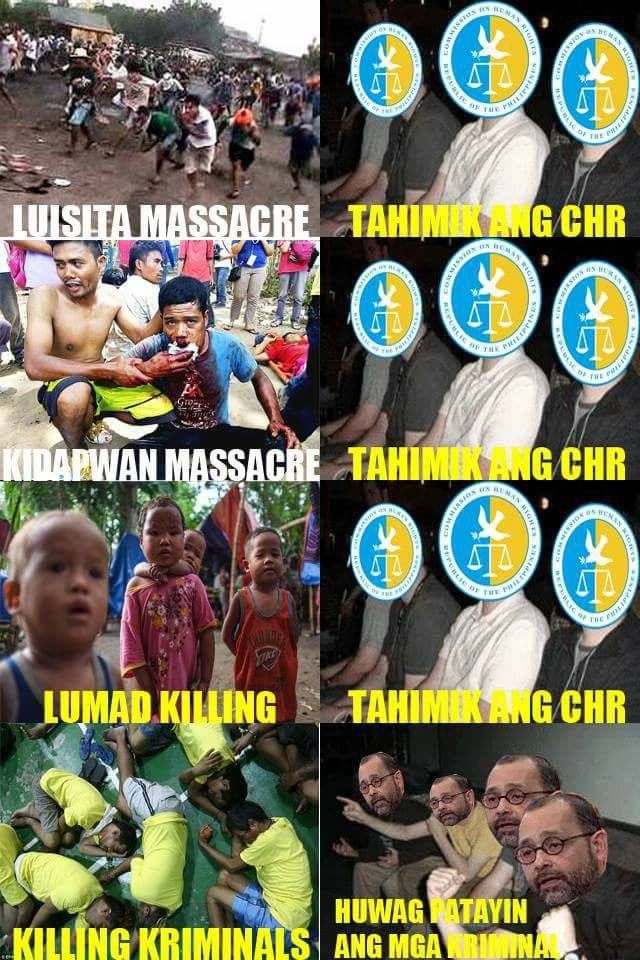 Politics in Philippines!
How does we value life?
How does we defend the lives of innocent?

This is what really happened in the Philippines!
In the time of Aquino, The numbers of criminals is tremendously increasing yet the Government doesn't do anything!
Now that the government is against criminality, this elite group is the biggest hindrance of Philippines success!
How comes that the religious group now is active in commenting in allege criminal killings but when in the time of this innocent being killed they are mum about it! Hypocrite are real!
When Politics became showbiz!