@fadliestem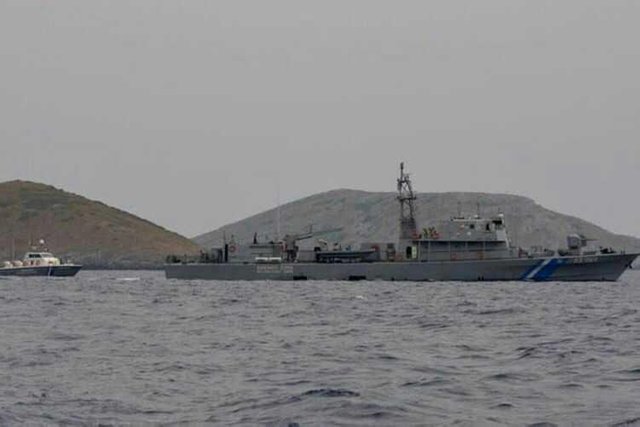 A warship belonging to the Greek Navy juxtaposed with a Turkish-flagged civilian ship while in the waters of the Aegean Sea.
According to the Greek Navy, in a statement, said the Turkish merchant ship has approached and brushed aside one of its warships while taking part in a joint exercise with NATO.
"After a scuffle, the merchant ship immediately fled back into Turkish waters," the Greek Navy said in a statement on Friday.
"Lucky no one was hurt and there was no serious damage caused by the incident," the statement continued, quoted by AFP.
Turkey over the last few decades is in contention with Greece over sovereignty in the territorial waters of the Aegean Sea and airspace near the Turkish coast, which according to Athena under a postwar agreement.
The two countries were almost engaged in warfare because a number of uninhabited islands in 1996 and disputes often occur between the two air forces.
Last month, a Greek fighter pilot was killed when his jet plane crashed in the Aegean after a Turkish jet interception mission.
A few days earlier, the Greek army launched a warning shot at a Turkish helicopter found near the small island of Ro on the southeastern border.
Tensions between the two countries also came as Greece refused to extradite eight Turkish soldiers who sought refuge there after a failed military coup in 2016.
Turkey, on the other hand, has refused to release two Greek soldiers captured in March after crossing the border, claimed to be lost due to heavy fog.
 Follow [email protected]