Gdy jest Ci smutno, gdy jest Ci źle. To zjedz gościa ze zdjęcia i uśmiechnij się.
Ten krem... Jaki on jest dobry, a jaki słodki...
I jaki prosty!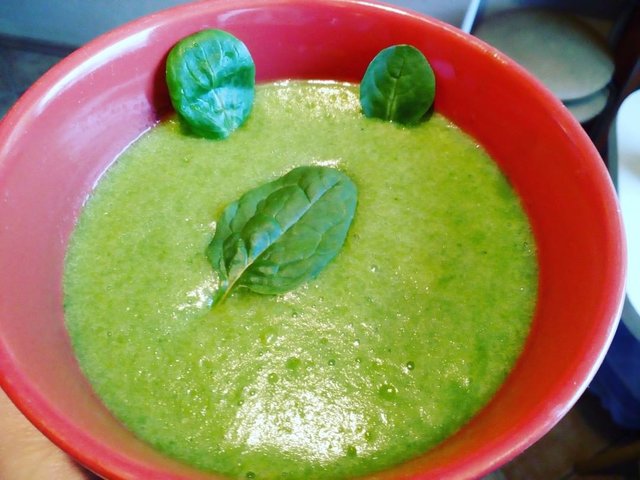 Zielono, smacznie i prosto. Czyli jak dobrze odżywić komórki pomiędzy głównymi posiłkami.
Proponuję krem z ziemniaka, z zieleniną i miodem. Na jedną porcję potrzebujesz:
1 duży ugotowany ziemniak, garść świeżego szpinaku i garść świeżej roszponki (lub dwie garści np. samego szpinaku), 2 płaskie łyżki miodu, łyżeczka oliwy,
odrobina soli, pieprzu do smaku. No i blender. Chyba że masz inne sposoby.
Miód można dodać dopiero pod koniec. Żeby no wiesz, nie stresować królewicza z rodu miodowatych. :)
Pół zielono — pół niebiesko, to prostota i skuteczność!