To co, klikamy? może ustalimy jakiś rekord.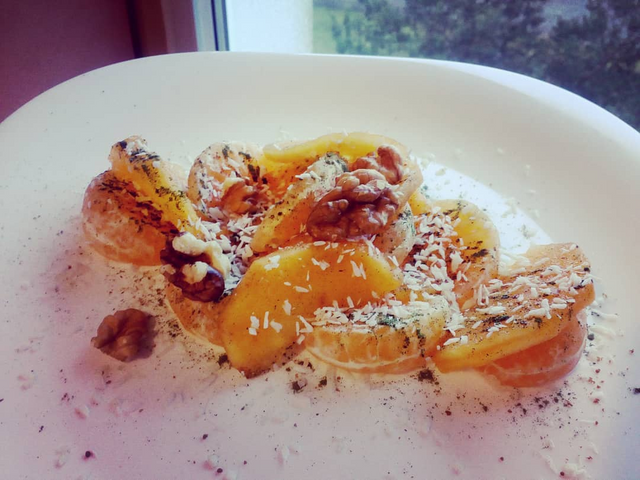 Dziś słodkości dajmy głos.
Zdrowe barwy, radość wielka.
Tak to jest to, mina uśmiechnięta.
Kaki i mandarynka. Do tego, trochę czegoś zielonego np. spiruliny z chlorellą, albo młodego jęczmienia. Ja akurat mam mix z ekstraktem z mięty. Jeśli nie masz takiego dodatku ekstraktowego, to po prostu dodaj jeszcze troszkę sproszkowanej mięty, jak masz. Trochę wiórków, orzechy, odrobina cukru kokosowego i już. Orzeźwiający smak.