Wolna niedziela. Wszystko zamknięte. Do tego aura zewnętrzna nie zachęca do spacerów. Co tu robić? Dzieci chcą koniecznie gdzieś wyjść. Mamie się nie chce gotować. Idziemy do restauracji. Taka wyprawa z dwójka małych dzieci to zawsze wyzwanie. Nic dziwnego że szuka się miejsc przychylnych rodzinom. Tym razem nasz wybór padł na krakowskiego Jeff'sa. Jest to sieć amerykańskich restauracji. Reklamują, że posiadają w karcie tradycyjne amerykańskie dania ze świeżych składników. Przyznam szczerze, że nie była to nasza pierwsza wyprawa do Jeff'sa ale zwykle nasz wybór pada na odział w Katowicach.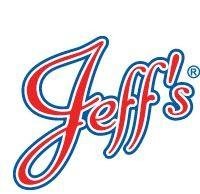 Z doświadczenia wiem, że do tego miejsca zdarzają się kolejki. Zwłaszcza w porze obiadowej. Jako, że restauracja ta znajduje się na terenie galerii handlowej więc wysłałam męża z dziećmi żeby sobie pobiegały zanim utkną przy stoliku na dłuższy czas. O dziwo galeria zamknięta a ludzi tam naprawdę sporo. Ale wracając do restauracji o dziwo kolejki nie było ale ludzi dużo. Pierwszy raz dostaliśmy stolik na górnym poziomie. Szybko wzięłam się za zamawianie, żeby nie tracić czasu.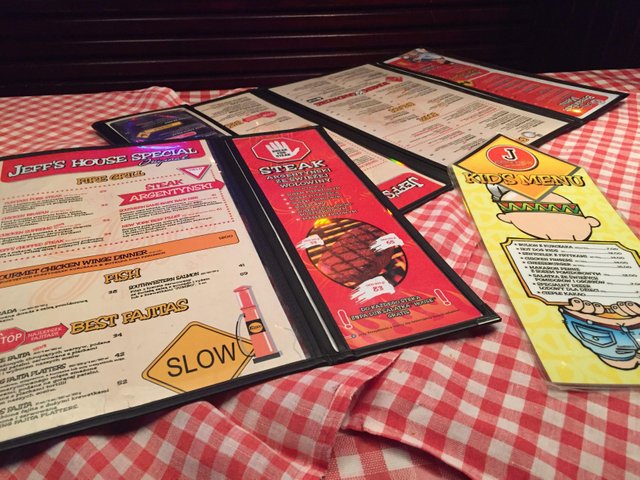 Znaliśmy już kartę wiec w miarę wiedziałam co zamawiać. Po chwili już dzwonię, że mamy napoje. Wchodzą dzieci i od razu zauważyły to czego ja w biegu nie dostrzegłam.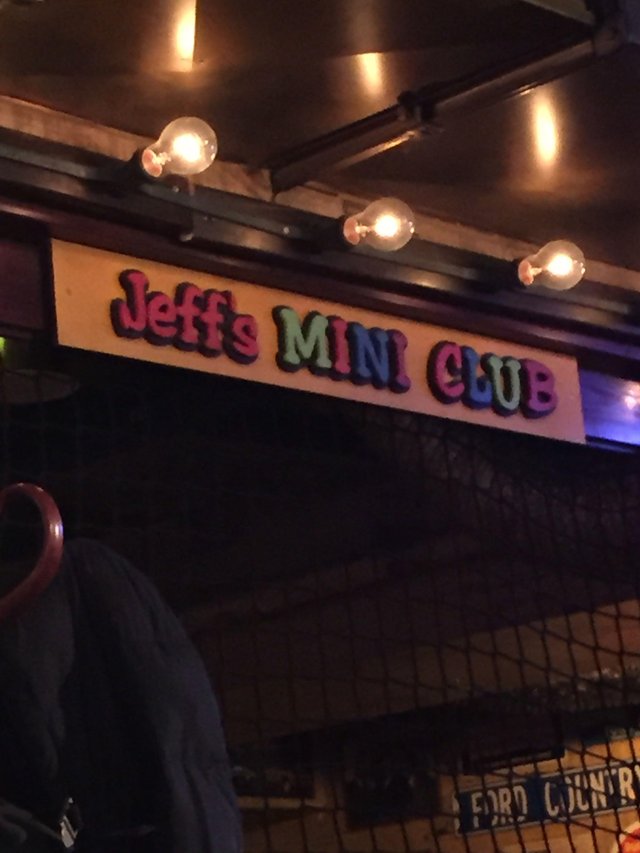 To już dało mi nadzieje na zjedzenie obiadu w spokoju ina uśmiech na twarzach dziewczyn.
Ale wnętrze przeszło znacznie moje oczekiwania.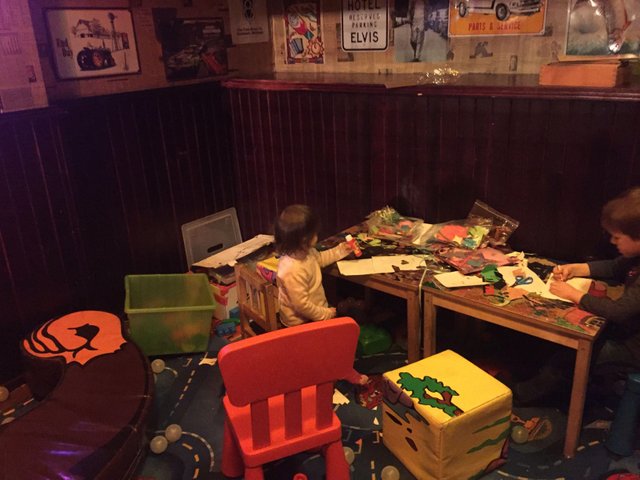 Do tego była tam Pani animatorka. Być może tylko w niedziele, ale jednak.
Wiec obiad udany. Dzieci zadowolone. Czego chcieć więcej. Polecam.
Na koniec chicken bryan czyli niedzielna promocja.