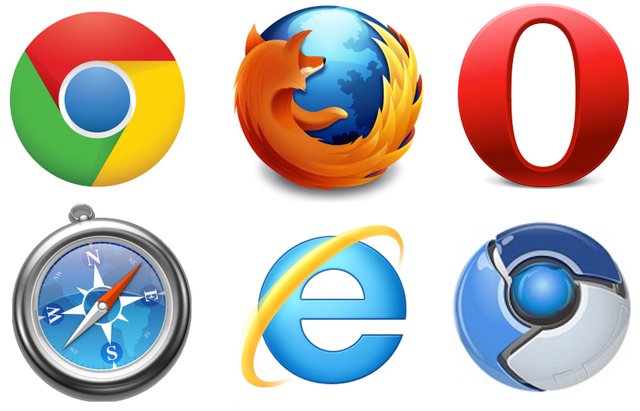 Skąd się wzieły nazwy przeglądarek?
Przeglądarki internetowe od jakiegoś czasu mnie ciekawią (głównie te opensourcowe przeglądarki). Dziś dowiecie się, skąd pojawiły się nazwy przeglądarek internetowych + mój komentarz co do tej nazwy.
Internet Explorer
Microsoft posiadał licencję Spyglass Mosaic - dzięki temu powstała przeglądarka Internet Explorer i była dołączana w raz w każdym systemie Windows. Wojna przeglądarek właśnie się rozpoczęła. Mam na myśli oczywiście wojnę nazw.
Google Chome
Produkt miał rzekomo być nazywany "Chrome", ponieważ Google chciał zminimalizować przeglądarkę (zmienić interfejs na taki, który spodoba się użytkownikom)
Mozila Firefox
Mozilla kombinowała z ognistymi nazwami. Wszyscy myśleli że to znaczy Ognisty Lisek i - w sumie - tak się przyjęło. Tak naprawdę to nazwa pochodzi od czerwonej Pandy którymi się Mozilla opiekuje.
Opera
Cytat z archiwum opery przetłumaczony przez KŚ: "Po pierwsze, 'Opera' jest znana jako opera na całym świecie. Londyn, Paryż i Moskwa wszystkie mają opery, i to coś, co ma historyczne korzenie na całym świecie. Po drugie, Opera kojarzy się z jakością i wysokimi standardami – nigdy się nie słyszy o gwiazdach opery, uczestniczących w pijackich zadymach… ;-). Po trzecie, Opera jest zabawna (lub przynajmniej taka ma być dla ludzi, którzy nie mają do niej uprzedzeń)".
Safari
Z tą przeglądarką jest bardzo ciekawa historia.
Kiedy Apple zdecydowało, że musi oferować najlepsze wrażenia z przeglądania internetu na komputerze Mac (i nie musi wcale polegać wyłącznie na Microsoft), wzięli kod KHTML, przenieśli go na Maca, ulepszyli go, a później wydali go jako projekt o otwartym kodzie źródłowym WebKit. Opatentowana przez Apple przeglądarka internetowa, obsługiwana przez WebKit (aż do dzisiaj), została nazwana przez Steve'a Jobsa jako Safari.
Źródła: https://ariya.io/2011/05/on-the-story-of-browser-names, podziękowania również należą się @lukmarcus