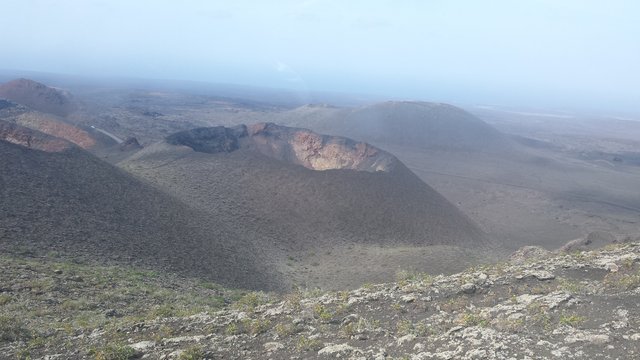 Kilka lat temu razem z mężem odwiedziliśmy Wyspy Kanaryjskie, a dokładnie Lanzarote.
Na tej wspaniałej wyspie pełnej wulkanów znajduje się Park Timanfaya, który polecam odwiedzić.
Park Narodowy Timanfaya to największa atrakcja turystyczna popularnego kierunku wakacyjnego, wyspy Lanzarote. To trzeci pod względem liczby zwiedzających park narodowy w Hiszpanii. Co ciekawe, obecny krajobraz Timanfaya ukształtował się dopiero między XVIII a XIX wiekiem.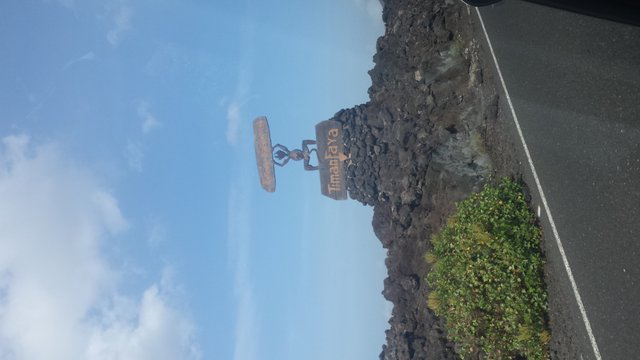 Tuż pod powierzchnią gruntu temperatura ziemi wynosi 100°C, około 10 metrów pod nim aż 600°C! Można więc na własne oczy ujrzeć kilka ciekawych zjawisk związanych z czymś co nazywa się tutaj naukowo "anomaliami geotermicznymi". Woda wlewana w wydrążone dziury wystrzeliwuje w górę w formie gejzerów, siano włożone między skalne rozpadliny momentalnie zapala się, temperaturę leżących na powierzchni ziemi kamieni można sprawdzić biorąc je zwyczajnie do ręki. Chętni mogą posilić się w restauracji El Diablo potrawami z naturalnego w 100% wielkiego rusztu (ciepło pochodzące bezpośrednio z ziemi jest wystarczające do grillowania). Wielką atrakcją dla turystów jest przejażdżka po wulkanicznej ziemi na grzbiecie wielbłąda.
Serdecznie polecam też odwiedzić jaskinie, ponieważ to jedyne miejsce gdzie żyją kraby albinosy. Jest ich tam mnóstwo i wygląda to bajecznie !