Stephen King - Stukostrachy
Jest to już kolejna moja książka tego autora i muszę przyznać nie potrafię przez nią przebrnąć. Jak na początku było ciekawie to później mnie zniechęciła. Jestem na około setnej stronie i jakoś nie mam ochoty czytać dalej więc postanowiłam zrobić sobie od niej wolne.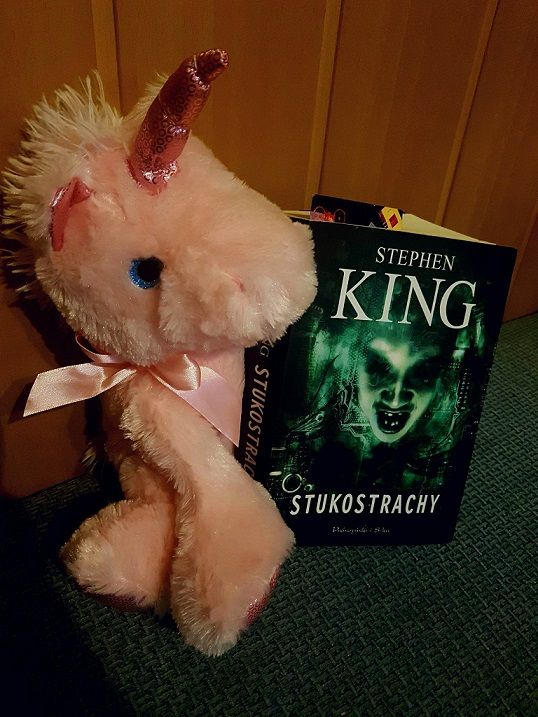 Powrócę do niej na pewno.
Opinie są różne. Temat kosmitów, ale przedstawiony w inny sposób. Wiem że to musi być ciekawe, ale też wiem że muszę przebrnąć przez początek który nie bardzo jest interesujący i już zanudza.
Nie tylko ja mam problem z tą książką, bo także moja znajoma. Stwierdziłyśmy że czasami wątki ciągną się zbyt długo i jak już wspomniałam nudzą. Więc czeka mnie mała przerwa z tą książką, jak już ją przeczytam napiszę opinię jeszcze raz i wszystko podsumuję.
"W nocy, gdy cały dom już śpi, Stukostrachy, Stukostrachy stukają do drzwi.
Chciałbym stąd uciec, lecz boję się, że Stukostrach zabierze mnie."