Cześć!
Dzisiaj opowiem wam trochę o kierunku którego się uczę.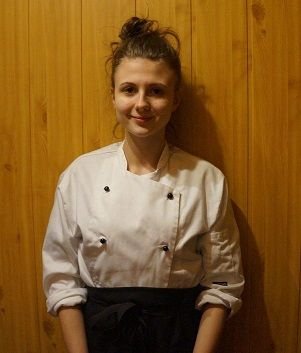 Uczęszczam do technikum na kierunku technik żywienia i usług gastronomicznych. Jestem aktualnie w 2 klasie.
W tygodniu mam 3h lekcyjne technologii gastronomicznej. Uczymy się tam o obróbce np. warzyw, owoców, mięs czy ryb. Zapoznajemy się ze składem chemicznym surowców oraz sposobem wytwarzania np.: makaronów, pieczywa.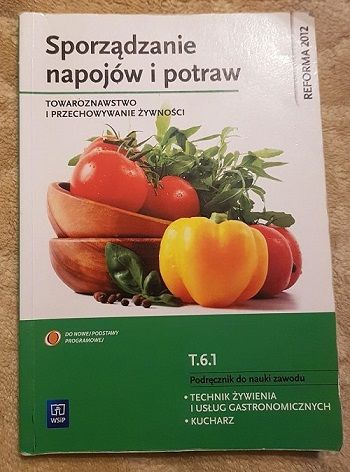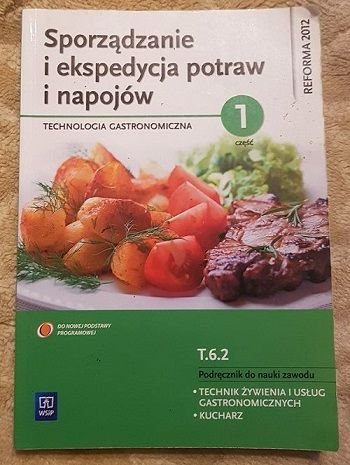 Jedną godzinę w tygodniu mam wyposażenia i zasad bezpieczeństwa w gastronomii oraz usługi gastronomiczne. Na wyposażeniu wdrażamy i weryfikujemy system HACCP (System analizy zagrożeń i krytyczny punkt kontroli) oraz uczymy się o sprzętach wykorzystywanych w gastronomii i ich obsłudze np. nóż sierpowy, kocioł warzelny czy mikser barmański.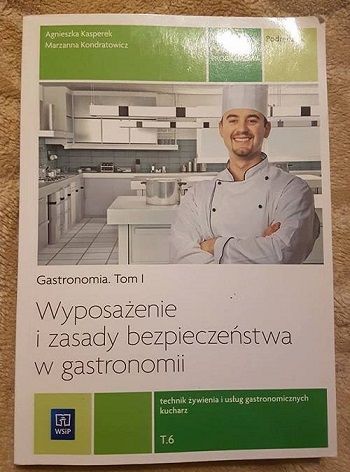 Na lekcji usług omawiamy Oferty usług gastronomicznych, koszty usługi, sprzedaż, metodę i technik obsługi.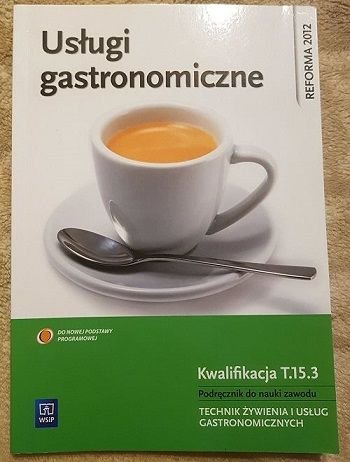 Oprócz tych kilku przedmiotów mam jeszcze 10h w tygodniu zajęć praktycznych. W szkole mam pracownię w której uczymy jak w praktyce sporządzić potrawę i jak estetycznie ją podać. Zdobędę kwalifikacje takie jak T.6 Sporządzanie potraw i napojów jak i T.15 Organizacja żywienia i usług gastronomicznych.
Jak co roku są organizowane praktyki zagraniczne. Może w tym roku szkolnym uda mi się wyjechać do Hiszpanii żeby odbyć tam praktyki zawodowe. Trwają one cztery tygodnie w 4 gwiazdkowym hotelu.
Zdaję rozszerzenie z biologii więc jeśli dalej będę chciała kontynuować naukę to mogę iść na dietetykę. Chodź moim marzeniem byłaby kawiarnia.
Nauka tego zawodu nie jest ciężka ani też łatwa. Po prostu trzeba to lubić żeby dobrze się uczyło. Ja bardzo lubię gotować i wymyślać nowe potrawy. Później się cieszyć jak smakuje to moim bliskim.
Danie które ostatnio przygotowałam: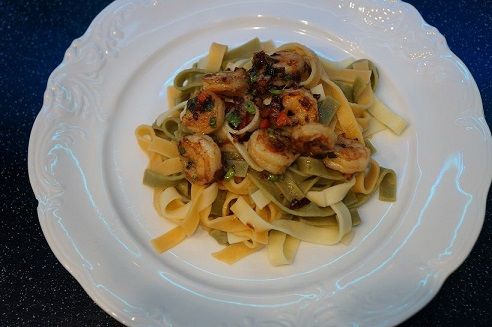 Krewetki w sosie maślanym z chili