Pierwsza kocia kawiarnia powstała w 1998r w Tajwanie. Pomysł ten powstał, ponieważ w tamtych rejonach ludzie nie mogą sobie pozwolić na zwierzęta. Mają małe mieszkania i są tak bardzo zabiegani i skupieni na pracy że nie mają czasu opiekować się pupilem.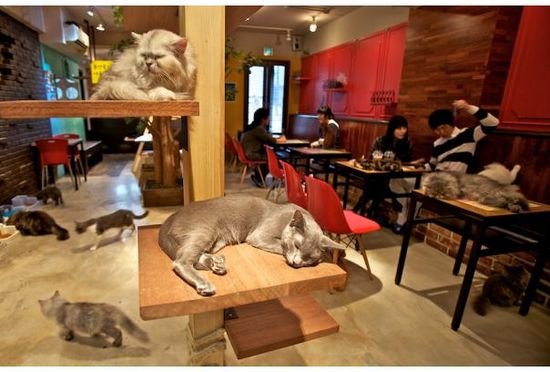 Do polski zawitały w 2015r. Pierwsza kocia kawiarnia powstała w Krakowie. Takie kawiarnie to naprawdę fajna sprawa zwłaszcza dla miłośników kotów. Można tam wypić kawę czy zjeść ciasto, a jednocześnie pobawić się z kotkami. Jest to dobre miejsce na odpoczynek.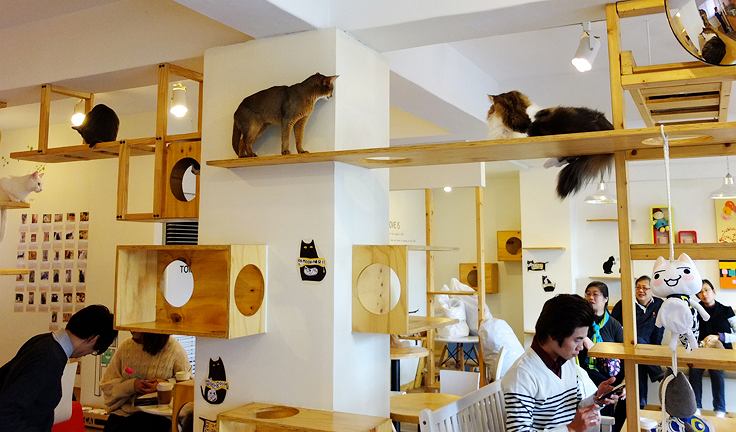 Kotki mają tam swoje miejsca do spania i zabawy. Mimo że w lokalach są koty panuje tam czystość i porządek. W takiej kawiarni obowiązują pewne zasady.
Główną z nich jest nie męczenie kotów. W niektórych są jeszcze zakazy brania kotów na ręce lub wstępu dzieciom. Nie dziwię się są to jednak żywe stworzenia i trzeba o nie dbać.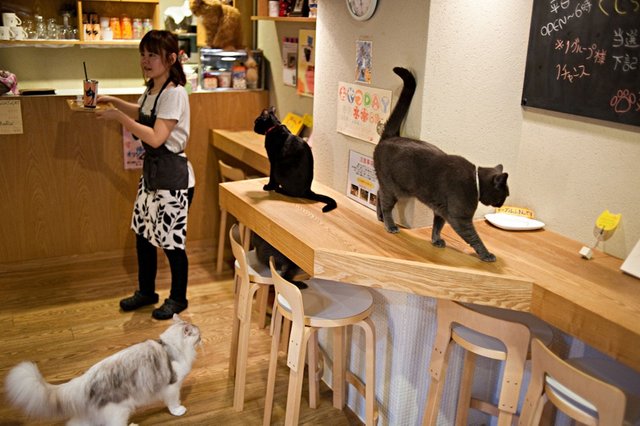 Przy wybieraniu miejsca na taką kawiarnie trzeba brać pod uwagę dostosowanie dla kotów. Muszą być okna i zabezpieczenia żeby koty nie uciekły.
Aktualnie w Polsce znajduje się kilka takich kawiarni.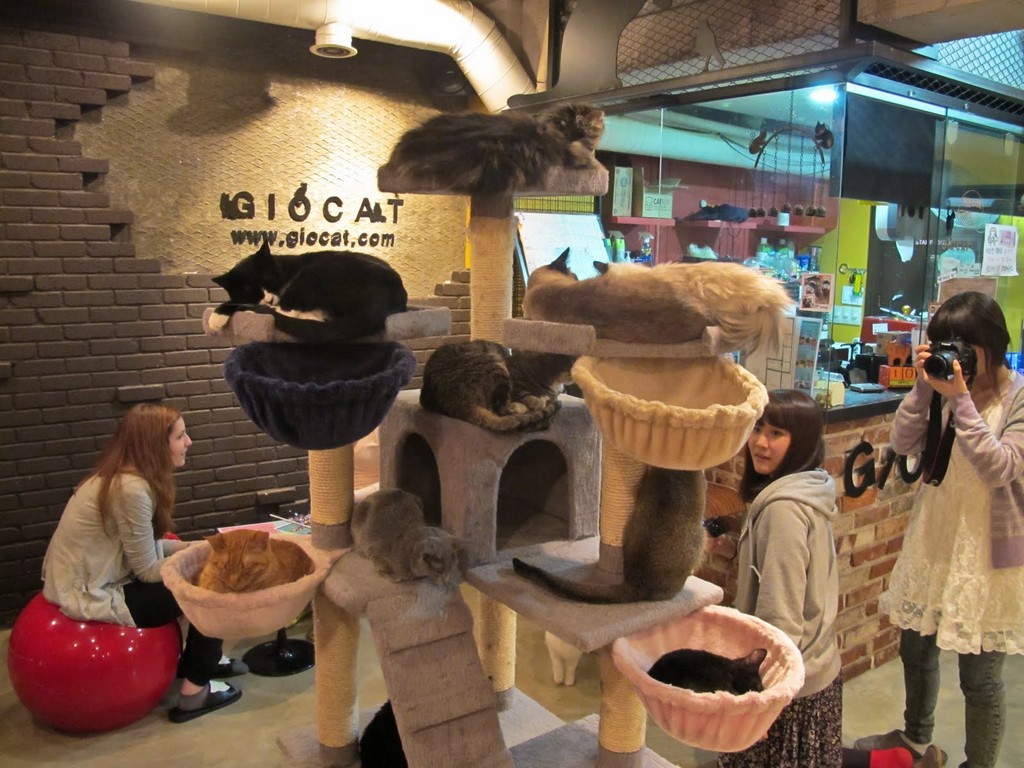 ---
W Japonii została zorganizowana kocia kawiarnia w pociągu. Taka akcja odbyła się jak na razie tylko raz. Bilety zostały wyprzedane w kilka godzin. Sama podróż trwała około 3 godziny. W akcji uczestniczyły koty które zostały uratowane przed uśpieniem.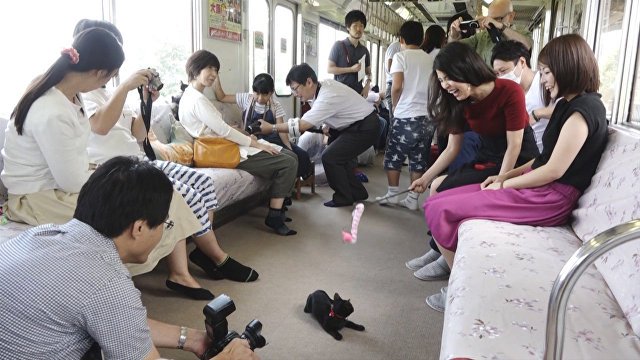 ---
zdj. google grafika