[PL/ENG] Christmas event on Vimm.tv (Powered by Vimm.tv & ignis-witness)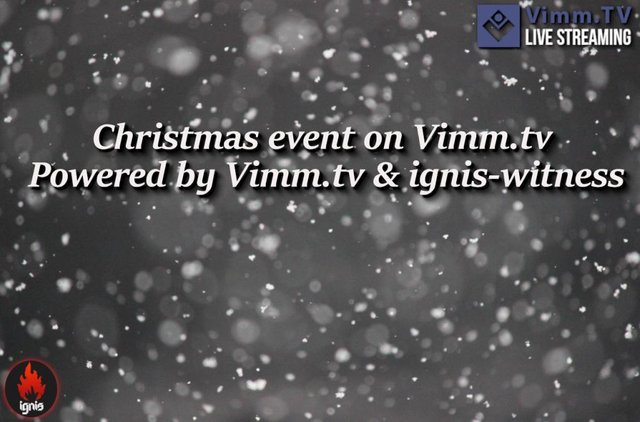 [Polish Version]
Oficjalnie możemy się przywitać!
Witajcie, jako nowi kuratorzy Vimm.tv z okazji zbliżających się Świąt Bożego Narodzenia, 7 grudnia organizujemy powitalny 24 godziny stream!
Przygotowaliśmy dla was ponad 5 gier do rozdania, dodatkowo otrzymaliśmy od @Vimm pule 10 Steemów do rozlosowania!
Dokładna data rozpoczęcia
7 grudnia o godzinie 20.00 Startujemy z transmisją na Vimm.tv, nagrody będą rozdawane co 2,5 godziny. Stream będzie tylko z gry Path of Exile z powodu, iż tego dnia rozpoczyna się nowa Liga.
Transmisja odbędzie się na dwóch kanałach: @txmek i @cyrusik.
W jaki sposób możesz wygrać?
Tak jak wspominaliśmy powyżej, nagrody będą rozdawane w odstępie 2,5 godzinnym naprzemiennie na naszych kanałach. Każdy ma szansę na wygraną, jeżeli nie będzie Cię aktualnie u nas na chacie,
lecz posiadasz swoją transmisję, to wpadniemy do Ciebie, pogadamy chwilę, a może to Ty staniesz przed szansą wygrania jednej z nagród. Nie chcemy, aby to było normalne losowanie, mamy przygotowaną masę gier i zabaw które będą interaktywne i pasujące do magi świąt. Na pewno Ci się spodobają i nie będziesz żałował!
W ten magiczny dzień chcemy się skupić tylko na @vimm, co 2.5h będziemy rozdawać rownież upvoty z konta @ignis-witness.
Zapraszamy wszystkich serdecznie do wziecia udziału w naszym wydarzeniu na Vimm.tv!

[English Version]
We can officially say hello!
Hello, as new curators of Vimm.tv on the occasion of the upcoming Christmas, we are organizing a welcome 24 hour stream!
We have prepared for you over 5 games to give away, additionally we have received from @Vimm 10 Steem to give away!
The exact start date
December 7 at 20.00 We start with a transmission on Vimm.tv, prizes will be given out every 2.5 hours. Stream will only be from the Path of Exile game because the new League starts this day.
The transmission will take place on two channels: @txmek and @cyrusik.
How can you win?
As mentioned above, the prizes will be given out at an interval of 2.5 hours alternately on our channels. Everyone has a chance to win if you are not currently in the chat with us,
but you have your broadcast, we will come to you, we will talk a moment, or maybe you will have the chance to win one of the prizes. We do not want this to be a normal lottery, we have prepared a lot of games and attractions that will be interactive and matching the magic of Christmas. You will definitely like it and you will not regret it!
On this magical day we want to focus only on @Vimm, every 2.5h we will also reward people with upvotes from @ignis-witness account.
We heartily invite you to take part in our event at Vimm.tv!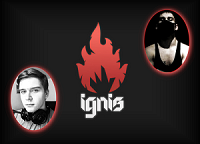 You can vote for @ignis-witness with SteemConnect or on Steemit Witnesses to help support undervalued authors!