Czym jest WAVES?
WAVES jest platformą opartą na technologii blockchain z otwartym kodem źródłowym
hostowanym na GitHub, przeznaczoną do tworzenia własnych tokenów.
Utworzone tokeny można umieścić na zdecentralizowanej giełdzie - DEX, następnie handlować lub wymieniać na inne tokeny lub kryptowaluty z prowizją opłacaną z wykorzystaniem kryptowaluty - WAVES.
Więcej informacji o WAVES można znaleźć m.in. na CoinPaprika.
Jak wykonać własny token na platformie WAVES?
Wykonanie własnego tokenu jest bardzo proste. Aby to zrobić trzeba posiadać (na dzień pisania tego artykułu - 1 WAVES). Kupić kryptowalutę WAVES można bezpośrednio na platformie WAVES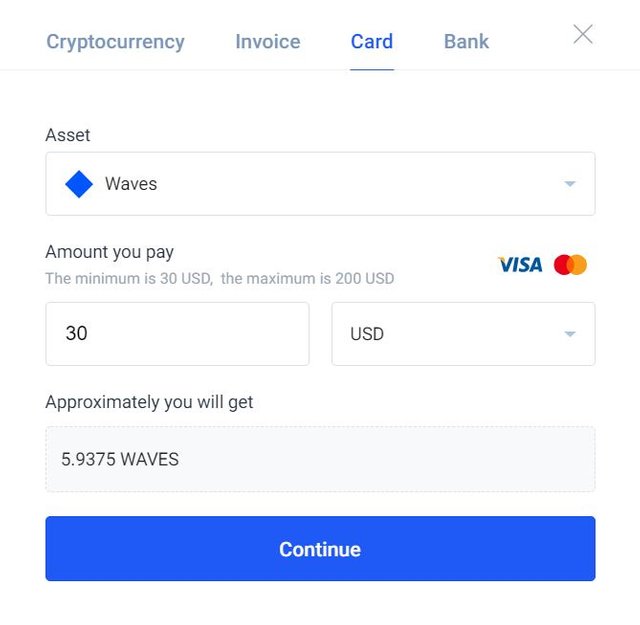 lub poprzez wymianę innej posiadanej kryptowaluty i podanie adresu portfela WAVES poprzez np. serwis WymianaKryptowaluty.pl.
Posiadając WAVES należy:
przejść do panelu tworzenia tokenu,
wypełnić odpowiednio formularz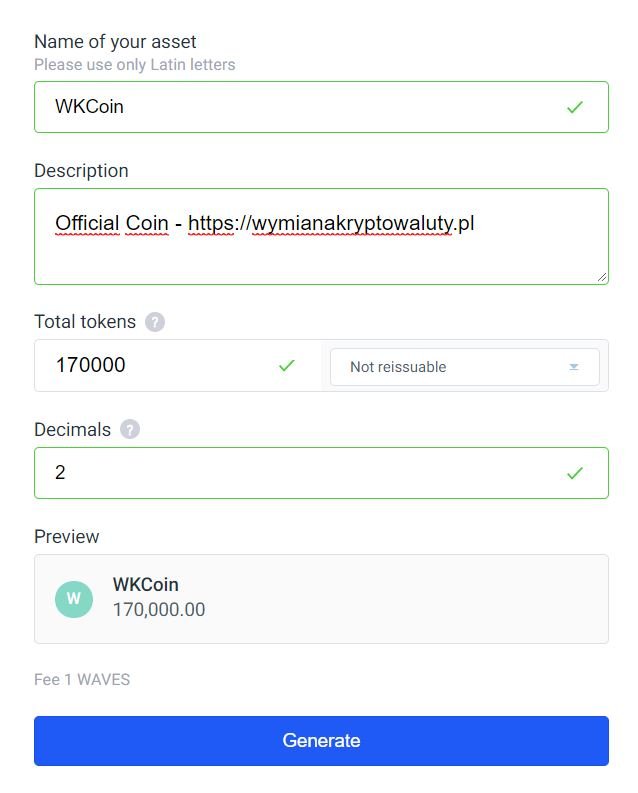 następnie wybrać przycisk Generate.
Po chwili w portfolio pojawią się nowo utworzone tokeny.

Handel na DEX
WAVES jest platformą, która posiada własną zdecentralizowaną giełdę - DEX, która daje możliwość handlowania własnymi utworzonymi tokenami i innymi obsługiwanymi przez giełdę kryptowalutami. Giełda ta daje możliwość m.in. wystawiania ofert kupna i sprzedaży tokenów i kryptowalut.
Co dalej?
Posiadając własny token, warto zadbać o to by zyskiwał na wartości i był płynny na giełdzie. Możliwości jakie niesie za sobą posiadanie własnego tokenu to obszerny materiał na oddzielny wpis.
Osoby chcące otrzymać 10 WKCoinów, utworzonych na potrzeby serwisu WymianaKryptowaluty.pl proszone są o pozostawienia adresu swojego portfela WAVES w komentarzu.