Witam!
Do Wrestlemanii 34 niecałe dwa tygodnie. Zeszłej nocy odbyło się przedostatnie Raw przed największa gala wrestlingu.
1.Nia Jax vs Mickie James - wygrywa Nia przez pinfall
Przez sporą część walki dominowała Mickie, głównie za sprawą ociężałości jej przeciwniczki, która poruszała się niczym mucha w smole. Po stronie Mickie była również Alexa Bliss, która wspierała ją poza ringiem, rozpraszając Nię, jej przyszłą rywalkę na Wrestlemanii. Jednak ostatecznie to Nia wygrała pojedynek, wykonując miażdżący (dosłownie) Samoan Drop na Mickie.
2.Cedric Alexander & Mustafa Ali vs. TJP & Drew Gulak - wygrywają ci z lewej przez pinfall
W walce bardzo pozytywnie wypadł Cedric, który cały czas zadziwia swoją sprawnością fizyczną i gracją z jaką wykonuje swoje charakterystyczne akcje. Jednak to jego taktim partner, i zarazem przyszły rywal na Wrestlemanii, który nie odstaje od niego poziomem, wykonał finisher 054 Splash i przypięcie.
3.Asuka vs. Jamie Frost - wygrywa Asuka przez przypięcie
Z początku Jamie zaatakowała Asukę, jednak Japonka z tego zadrwiła i zaaplikowała przeciwniczce potworny kopniak w głowę, kończący tą dwudziestosekundową walkę.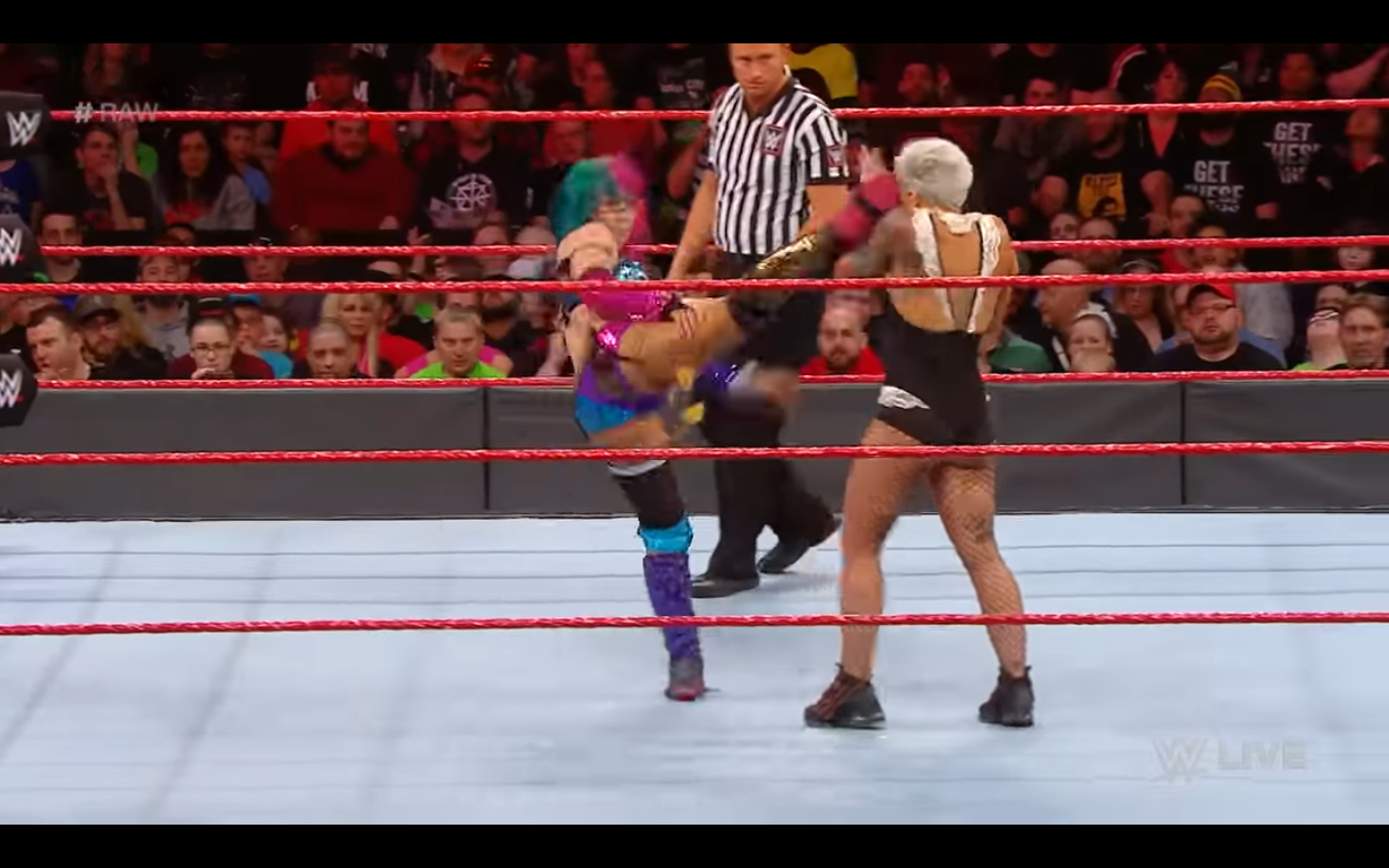 4.Braun Strowman vs. Sheamus - wygrywa Strowman przez przypięcie
Po pokonaniu Cesaro tydzień temu, pan brodacz bez większych problemów poradził sobie z jego taktim partnerem, pomimo bycia rozpraszanym przez wyżej wymienionego szwajcarskiego ratownika (no bo te dźwięki karetki chyba coś znaczą).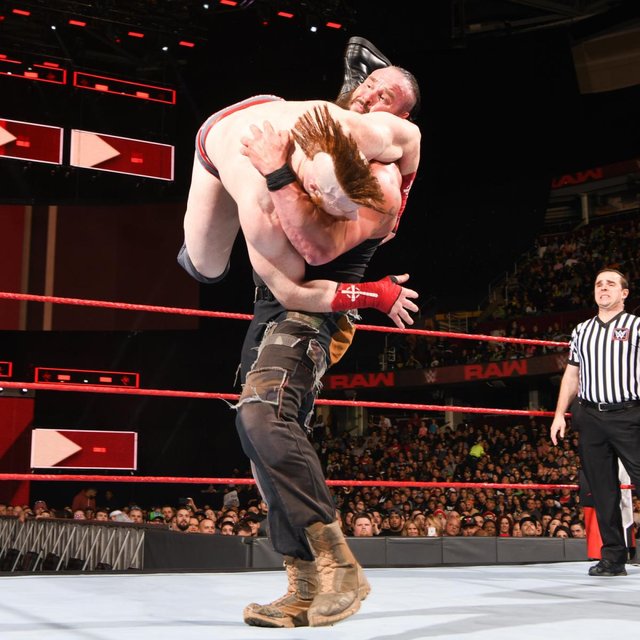 5.Luke Gallows & Karl Anderson vs. The Miztourage - wygrywają ci z lewej przez pinfall
Wspaniały pokaz brutalnej siły w wykonaniu łysoli. Były kopniaki, rzuty o matę i takie tam podobne. Nie mówię że ci drudzy nic nie pokazali, ale widać że słabsi.
6.Elias vs. Rhyno - wygrywa Elias przez pinfall
Przed walką Elias zagrał nam na gitarze i zaśpiewał i chyba wypadło to lepiej niż sama walka.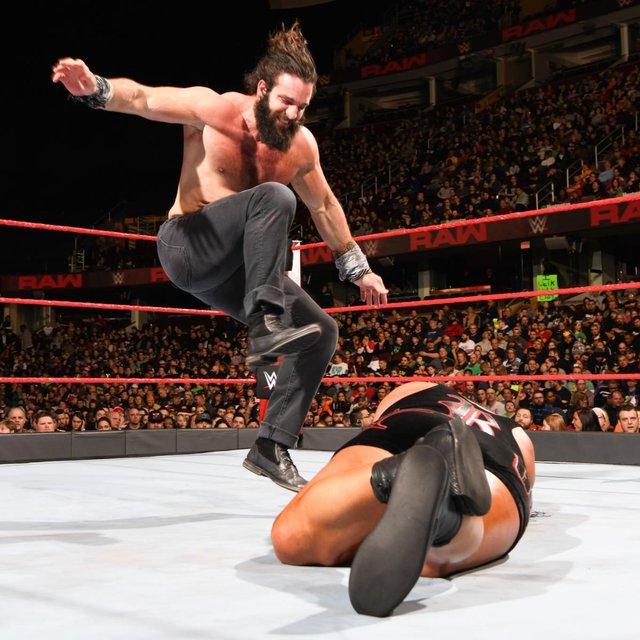 7.John Cena vs. Kane (No Disqualification Match) - wygrywa Cena przez pinfall
Walka wieczoru spełniła swoje oczekiwania. W ruch poszły różne przedmioty - barierki, stoły... Podczas walki John naśladował ruchy Undertakera, wykonał nawet Chokeslam, jednak zwycięstwo zapewniło mu AA przez stół.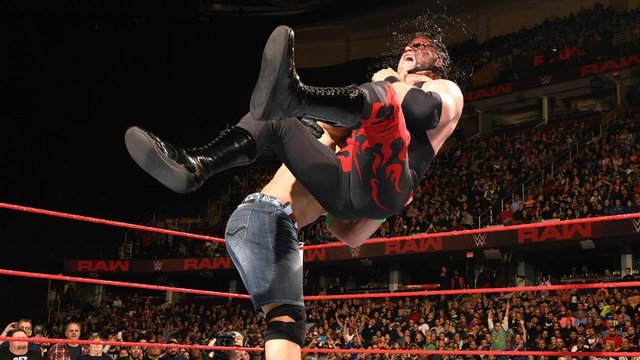 Jutro Smackdown i 205 Live
Do zobaczenia!